The Capitalist Newsletter – April 18, 2017
TRUMP INSISTS ON FINALIZING HEALTHCARE BEFORE TAX REFORM; HURTING GOP IN BIG WAY AND IGNORING ONE VITAL THING
Donald Trump promised to repeal Obamacare on day one of his presidency. That didn't exactly pan out for the Donald. In fact, when he finally got around to pushing forward Speaker Paul Ryan's American Healthcare Act, the president couldn't muster enough votes — even within his own party — to bring the bill to the floor. In what was an embarrassing defeat for Trump, Obamacare stayed intact, and even picked up some steam among Republicans. Now, Trump wants to tackle healthcare again, insisting that the repeal and replacement of Obamacare must be done before moving on to tax reform. But Trump is missing one key thing…
Read The Capitalist's Take Here
---
BP OIL SPILL REPORTED IN ALASKA; BP FINALLY STARTS TO GAIN CONTROL ON DAY 4
An out of control oil well on Alaska's North Slope near Prudhoe Bay continues to spray crude and natural gas into the area for a third day, according to BP PLC, which operates the well.
The London-based energy company said it couldn't quantify how much oil has spilled in the area, because it was still too dangerous for workers to approach the well. Attempts to stop the leak have failed so far. BP and state and federal authorities continued work on Sunday to try to get a handle on the situation. The amount of oil released from the well is…
---
APPLE RECEIVES OFFICIAL PERMIT FROM CALIFORNIA TO START TESTING SELF DRIVING CARS
Apple has received a permit to test autonomous cars in California, the first official confirmation that the maker of the iPhone sees the century-old automobile as a product that's ripe for reinvention and a reflection of its need to find new markets to sustain its growth. The California DMV updated its website on Friday, adding Apple's name to 29 other companies testing self-driving vehicles in the state, including Tesla and Google.
Read More at Business Insider Here
---
Closing Bell
– Monday, April 17th
Markets Close UP as Financials Lead Bounce Back
Big Insider Trades
– eHealth, Inc. (EHTH) Stakeholder James Flynn Sells $1.65m
– Wells Fargo & Co. (WFC) Director Stephen Sanger Buys $3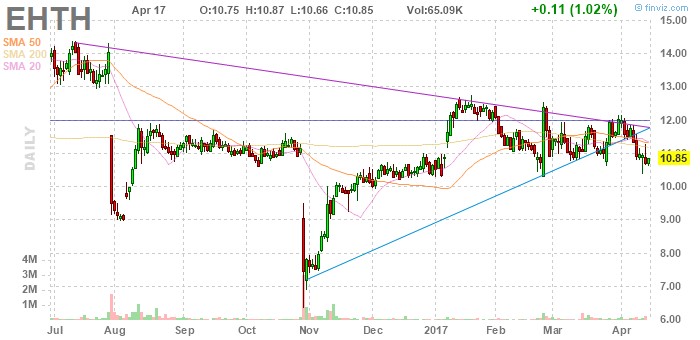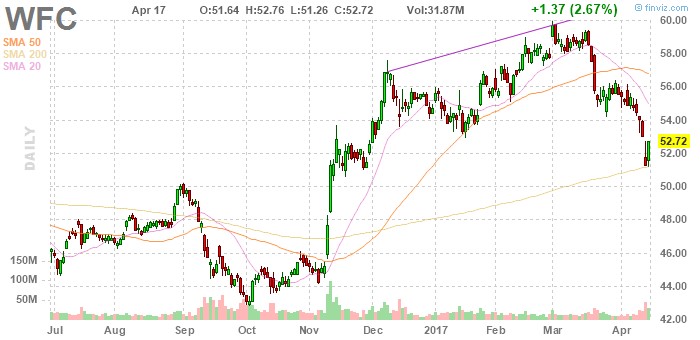 Winners & Losers
– Cleveland Biolabs, Inc. (CBLI) Explodes UP (297.68%) After Two Major Positive Announcements Regarding Company's Radiation Poisoning Drug Treatment
– OncoMed Pharmaceuticals, Inc. (OMED) Slips DOWN (17.15%) After Problems with Two Drug Trials Just a Week After a Pancreatic Cancer Trial Failed
Most Talked About
Cleveland BioLabs, Inc. (CBLI) Considered a Near-Unanimous Strong Buy After Two Major Positive Announcements Regarding Company's Radiation Poisoning Drug Treatment
The TIP Sheets
– Monday, April 17th
– Netflix, Inc.(NFLX) Ticks UP (3.03%) After Reporting Positive Earnings and Beating Wall Street Expectations, The Company Announced it will Spend $15 Billion on Streaming Content to Bring in Subscribers. Expect Shares to Continue UP
Unusual Volume
Cleveland Biolabs, Inc. (CBLI) Explodes UP (297.68%) on 39m Shares Traded After Two Major Positive Announcements Regarding Company's Radiation Poisoning Drug Treatment. The FDA Has Consented to Test the Drug on Primates. And the European Medicines Agency Accepted the Company's Pediatric Investigation Plan.Expect Shares to Continue UP