The Capitalist Newsletter – April 21, 2017
VERIZON BRINGS BACK UNLIMITED DATA; STILL LOSES 400K SUBSCRIBERS
Customers change phone service all the time. But for Verizon, the country's largest wireless provider, the losses are starting to mount. At one point, Verizon lost 400k subscribers in 6 weeks. As a result, the wireless provider brought back its popular unlimited data plan. Yet, even with that, Verizon still lost 289k subscribers afterwards. Is this the beginning of the end for Verizon?
Read The Capitalist's Take Here
Read More at The Washington Post
---
TRUMP ANNOUNCES HEALTH CARE OVERHAUL COULD COME AS SOON AS NEXT WEEK
House Republicans, who have spent the last two weeks quietly negotiating a GOP health care proposal, floated Wednesday a carefully-crafted amendment to the bill that failed several weeks ago that some now say could be the key to getting the measure passed.
The proposed amendment comes from moderate Rep. Tom MacArthur, R-N.J., who has led talks on tweaking the health care bill with House Freedom Caucus Chairman Mark Meadows. It would make essential health benefits – requiring plans to cover things like prescription drugs, maternity care and mental health services – the federal standard, but offer limited waivers to states that want to do things differently and can prove that doing so would lower the cost of health care or increase coverage.
Read More at Huffington Post Here
---
GM HALTS VENEZUELA OPERATIONS AFTER COUNTRY SEIZES GM PLANT AS CRISIS ESCALATES
In seizing control of a General Motors auto factory, Venezuela has taken another desperate step in its economic crisis that boosts the risk to the remaining operations of other U.S. and foreign companies. Amid turmoil punctuated by skyrocketing prices, unemployment, low oil prices and failed economic policies, the government seizure put an abrupt end to GM's operations in the country and underscored the outsized risk for other foreign corporations. "GM is not the first and they're not going to be the last because the government of Venezuela is desperate for any assets they can take," said Peter Quinter, Miami-based chair of law firm Gray Robinson's Customs and International Trade Law Group. "It really is a vicious cycle they're in." The Venezuelan government has…
---
Closing Bell
– Thursday, April 20th
Markets Rebound UP on Upbeat Earnings Reports
Big Insider Trades
– Dollar Tree, Inc. (DLTR) CEO Bob Sasser Sells $3.1m
– JPMorgan Chase & Co. (JPM) Director James Crown Buys $1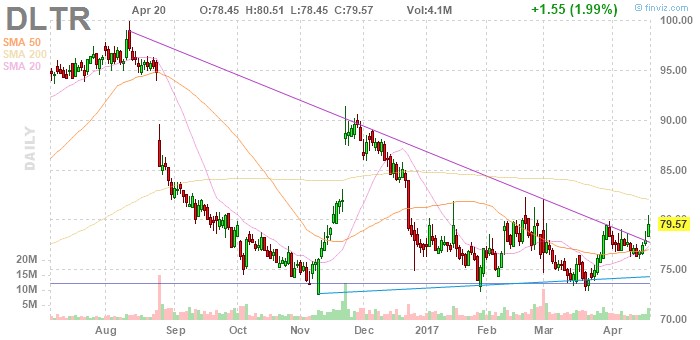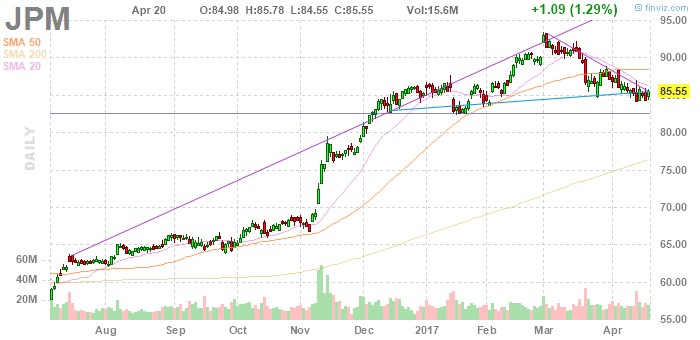 Winners & Losers
– Immune Pharmaceuticals, Inc. (IMNP) Soars UP (49.59%) After Licensing Cancer Treatment's Latin America Rights
– Ocwen Financial Corp. (OCN) Tanks DOWN (53.89%) After Company is Sued by CFPB as Regulators Question Company's Survival
Most Talked About
Immune Pharmaceuticals, Inc. (IMNP) Considered a Near-Unanimous Strong Buy After Licensing Latin America Rights to its Cancer Treatment
The TIP Sheets
– Thursday, April 20th
– Ebay, Inc. (EBAY) Ticks DOWN (3.90%) After Stock Receives Analyst Downgrade Following Q1 Earnings Report. With Improvements Seen in Structured Data, Expect Shares to Bounce Back UP
Unusual Volume
Ocwen Financial Corp. (OCN) Tanks DOWN (53.89%) on 65m Shares Traded After Company is Sued by CFPB as Regulators Question Company's Survival. Expect Shares to Continue DOWN