The Capitalist Newsletter – April 24, 2017
APPLE LOOKING SKYWARD FOR ITS FUTURE; POACHES SATELLITE GURUS FROM GOOGLE
Apple has always been an innovator. The tech titan changed the face of computers with the Macintosh. Then, decades later, the iPod changed music forever. And of course, cell phones were never the same after the invention of the iPhone. Apple constantly looks to the future. Project Titan is Apple's ongoing driverless car project. And Apple's latest hires hint at what's next for the company. What's Apple up to?
Read The Capitalist's Take Here
---
AS POSSIBLE GOVERNMENT SHUTDOWN LOOMS, TRUMP INSISTS ON BORDER WALL FUNDING
President Trump and his top aides applied new pressure Sunday on lawmakers to include money for a wall on the U.S.-Mexico border in a must-pass government funding bill, raising the possibility of a federal government shutdown this week. In a pair of tweets, Trump attacked Democrats for opposing the wall and insisted that Mexico would pay for it "at a later date," despite his repeated campaign promises not including that qualifier. And top administration officials appeared on Sunday morning news shows to press for wall funding, including White House budget director Mick Mulvaney, who said Trump might refuse to sign a spending bill that does not include any.
Read More at Washington Post Here
---
TRUMP OFFICIALLY SIGNS E.O. FOR NATIONAL SECURITY PROBE INTO FOREIGN STEEL
The Trump administration said it had launched an investigation into whether steel imports posed a national security threat, a probe that could lead to new tariffs against China and other manufacturers. "One steel mill after another has been shut down, abandoned and closed," President Donald Trump said at a White House event Thursday held to highlight the probe, which he vowed to complete within two months. "Steel is critical to both our economy and our military," he added, surrounded by more than a dozen top executives from U.S. steel companies, and the head of the steelworkers union. "This is not an area where we can afford to become dependent on foreign countries." While the U.S. president has broad powers to…
Read More at Fox Business Here
---
Closing Bell
– Friday, April 21st
Markets Tick DOWN as Financials Slip
Big Insider Trades
– Facebook, Inc. (FB) Chief Product Officer Christopher Cox Sells $2.3m
– International Flavors & Fragrances, Inc. (IFF) Stakeholder Winder Investment Buys $2.5m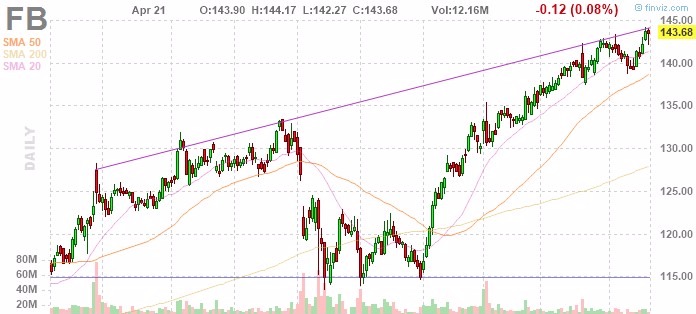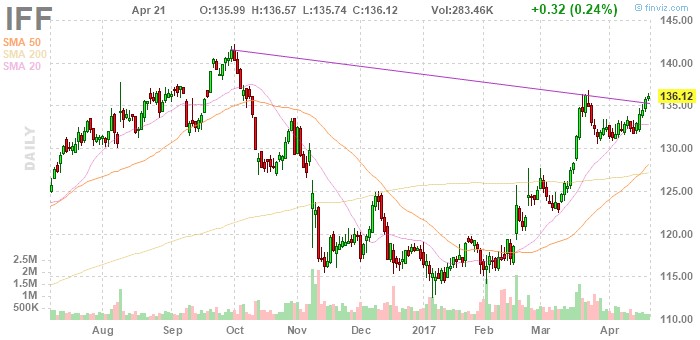 Winners & Losers
– China Digital TV Holding Co., Ltd. (STV) Rises UP (34.65%) After Declaring Special Cash Dividends for Ordinary Shares
– XBIOTECH, Inc. (XBT) Tumbles DOWN (39.89%) After Disappointing Meeting with European Regulators Regarding Company's Colon Cancer Drug
The TIP Sheets
– Friday, April 21st
– Mattel, Inc. (MAT) Slides DOWN (13.57%) After Reporting Missed Forecasts and Plunging Sales. The Company has a Surplus of Toys, and Kids Aren't Playing with Barbies Anymore. Expect to Continue DOWN
Unusual Volume
Ocwen Financial (OCN) Slips DOWN (2.81%) on 32m Shares Traded After News that Regulators Are Accusing the Subprime Mortgager of Abuses.The Company is Currently Being Sued by the Consumer Financial Protection Bureau. Expect Shares to Continue DOWN