The Capitalist Newsletter – December 14, 2016
TRUMP COSTS LOCKHEED MARTIN $2 BILLION WITH SINGLE TWEET; IS DEFENSE INDUSTRY ON NOTICE?
During Donald Trump's presidential campaign, he championed building up the U.S. defense industry. But in the past week, Trump has criticized the building of a new Air Force One, and is now ripping into Lockheed Martin over the cost of F-35 fighter jets. Trump says costs are ridiculous, and must be cut. But those cuts could mean jobs, and conflict directly with his promise to create more of those in the U.S. Is Trump putting the defense industry on notice? And how much damage can Trump do to the defense industry with Twitter?
Read The Capitalist's Take Here
---
HERTZ SELECTS KATHRYN MARINELLO NEW CEO WITH BACKING OF CARL ICAHN
Hertz Global Holdings Inc. said Chief Executive John Tague will retire and the company's three longest-serving board members will step down, a month after disappointing quarterly earnings drew renewed interest from activist investor Carl Icahn. Kathryn V. Marinello, a former General Electric Co. executive and a longtime General Motors Co. director, was named CEO, effective Jan. 3. Icahn, the company's largest shareholder, said in a statement, "I am excited about Hertz and its prospects with Kathy at the helm," and "she is the right person to lead Hertz as we move forward."
Read More at Wall Street Journal Here
---
GUN MAKER SMITH & WESSON NAME CHANGE APPROVED BY SHAREHOLDERS
Shareholders of gun maker Smith & Wesson "overwhelmingly" voted to change the company name to American Outdoor Brands Corp., the company said in a Tuesday statement. The new name will go into effect on or about Jan. 1, after which the company will be traded under the ticker "AOBC." ..
Read More at Street Insider Here
---
Closing Bell
– Tuesday, December 13th
Tech Leads Markets Higher as Dow Eyes 20k
Big Insider Trades
– Spark Therapeutics, Inc. (ONCE) Director Anand Mehra Sells $1.2m
– Transcontinental Realty Investors, Inc. (TCI) CEO Daniel Moos Buys $3m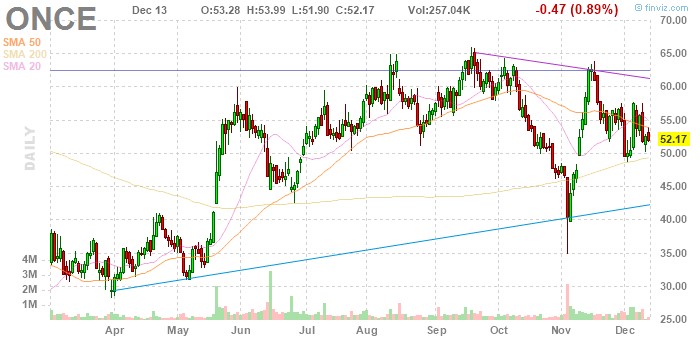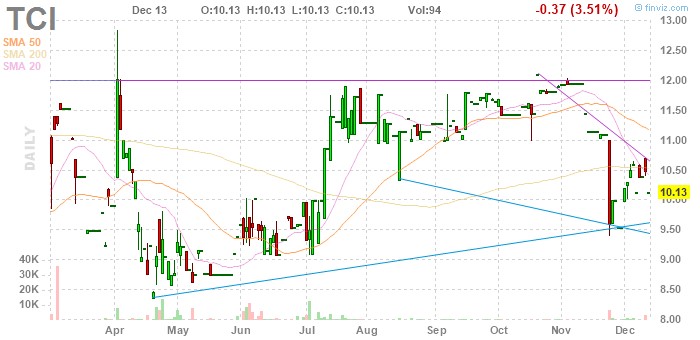 Winners & Losers
– U.S. Energy Corp. (USEG) Rockets UP (62.41%) After Positive Earnings and Implementation of Price Cutting Actions
– Proteon Therapeutics, Inc. (PRTO) Plummets DOWN (74.75%) After Failed Trial of Kidney Disease Treatment
Most Talked About
Proteon Therapeutics, Inc. (PRTO) Considered a Majority Strong Buy After Failed Kidney Disease Treatment Leaves Nowhere to go but Up
The TIP Sheets
– Tuesday, December 13th
– Patterson-UTI Energy, Inc. (PTEN) Falls Down (6.87%) After Announcing Merger with Seventy Seven Energy for $1.42 Billion. Expect Shares to Bounce Back UP
Unusual Volume
– Achaogen, Inc. (AKAO) Jumps UP (14.04%) on 39.5m Shares Traded After Commencing Secondary Offering as Well as Successfully Achieving FDA Primary Endpoints for Patients with Complicated UTI. Look For Shares to Continue UP