The Capitalist Newsletter – December 15, 2016
GOOGLE SIGNS DATA STORAGE DEAL WITH CUBA AHEAD OF TRUMP'S INAUGURATION
Since Fidel Castro came to power 50 years ago, Cuba has remained one of the most isolated countries in the world. The state government controlled the media, and internet usage was limited to slow expensive, public wifi hotspots. But that's slowly changing as President Obama and Cuban President Raul Castro have been making overtures towards warmer relations. Now, Google is utilizing that warming relationship and has signed a deal with Cuba's state-run internet service provider. What does this mean for the Cuban people? What can the world expect next from Google as a result of the deal?
Read The Capitalist's Take Here
---
FED HIKES INTEREST RATES BY 0.25 PERCENT FOR FIRST TIME THIS YEAR; MORE IN 2017
The Fed hiked rates for the second time in a decade at the close of its two-day meeting on Wednesday, encouraged by signs of an improving economy and labor market. As was widely expected, the Federal Reserve's Open Market Committee said it would bump up its benchmark interest rate by 25 basis points to between 0.50% and 0.75%. The decision was unanimous..
---
YAHOO REVEALS NEW, SEPARATE SECURITY BREACH IMPACTING 1 BILLION ACCOUNTS
Yahoo said on Wednesday that it has identified a new breach that occurred in August 2013 and involved data associated with more than one billion user accounts, double the number affected in a different breach disclosed in September.
Read More at New York Times Here
---
Closing Bell
– Wednesday, December 14th
Markets Lower in Response to Fed's Rate Hike
Big Insider Trades
– Roper Technologies, Inc. (SHAK) CEO Brian Jellison Sells $20m
– TransDigm Group, Inc. (TDG) Director Robert Small Buys $2m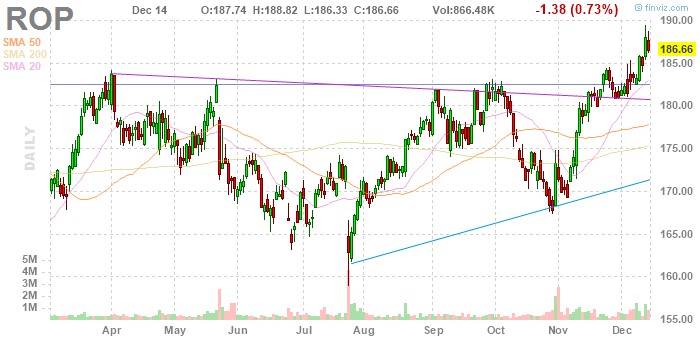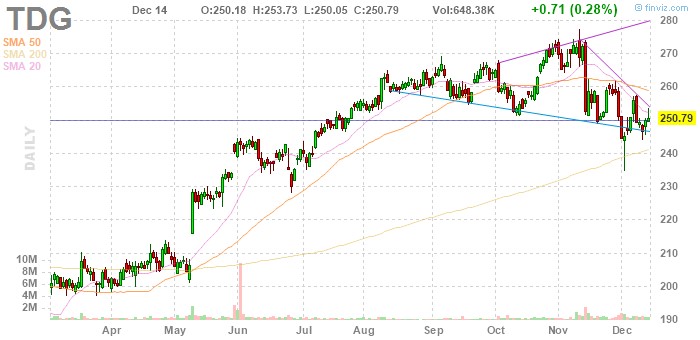 Winners & Losers
– Vericel Corp. (VCEL) Soars UP (57.69%) After Receiving FDA Approval for Company's Next Generation, Cell-Based Cartilage Repair Product
– First NBC Bank Holding Co. (FNBC) Tumbles DOWN (25.00%) After Analysts Downgrade the Stock Following CEO Stepping Down
Most Talked About
Brainstorm Cell Therapeutics, Inc. (BCLI) a Nearly Unanimous Strong Buy After Shares Explode UP (21.30%) Upon Company Sharing Spectacular Results from ALS Drug Trial
The TIP Sheets
– Wednesday, December 14th
– NeuStar, Inc. (NSR) Jumps UP (20.98%) After Announcing the Company Will be Purchased for $2.9 Billion and Taken Private. While Company is Still Public, Expect Shares to Continue UP
Unusual Volume
– Vericel Corp. (VCEL) Soars UP (57.69%) on 53m Shares Traded After Receiving FDA Approval for Company's Next Generation, Cell-Based Cartilage Repair Product MACI. The Product is at Least a Delta Better Than Their Current Product. Look For Shares to Continue UP