The Capitalist Newsletter – December 20, 2016
OVERSTOCK LAUNCHES TØ PLATFORM; BEGINS TRADING SHARES VIA BITCOIN BLOCKCHAIN
Overstock.com's CEO Patrick Byrne has been a champion of bitcoin since the digital currency came about. But now he's really putting his (digital) money where his mouth is. On Monday, Byrne and his team became the first publicly traded company to issue stock over the internet using a subsidiary created by Byrne and his team powered by the bitcoin blockchain. Why is this such a big deal? Is trading about to change? What can we expect from Overstock?
Read The Capitalist's Take Here
---
PLATINUM PARTNERS' EXECUTIVES CHARGED WITH $1 BILLION INVESTOR FRAUD
Top executives of New York-based hedge fund manager Platinum Partners were arrested on Monday and charged with running an approximately $1 billion fraud that federal prosecutors said became "like a Ponzi scheme" as its largest investments lost much of their value..
Read More at Wall Street Journal Here
---
DISNEY BECOMES FIRST STUDIO TO GROSS $7 BILLION IN A SINGLE YEAR
Rogue One: A Star Wars Story has pushed Walt Disney Studios to rare planetary air: It's the first studio to take in more than $7 billion at the box office globally. After the weekend's box office grosses, including a $290 million global debut for Rogue One, Disney had hit $6.998 billion for the year — $2.7 billion in the U.S. and nearly $4.3 billion internationally, the studio said Monday..
---
Closing Bell
– Monday, December 19th
Markets Edge Higher Led by Tech
Big Insider Trades
– Host Hotels & Resorts, Inc. (HST) CEO Edward Walter Sells $2.5m
-Achaogen, Inc. (AKAO) Stake Owner Peter Sonsini Buys $6.75m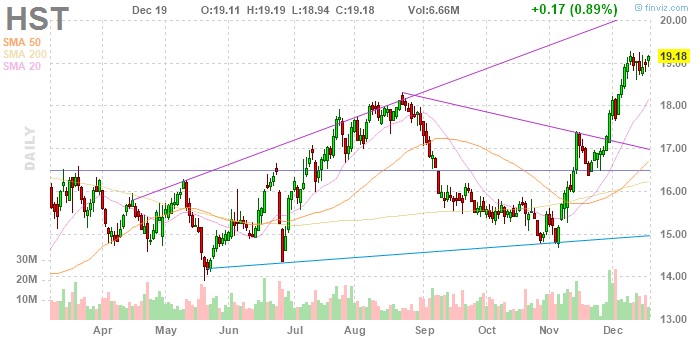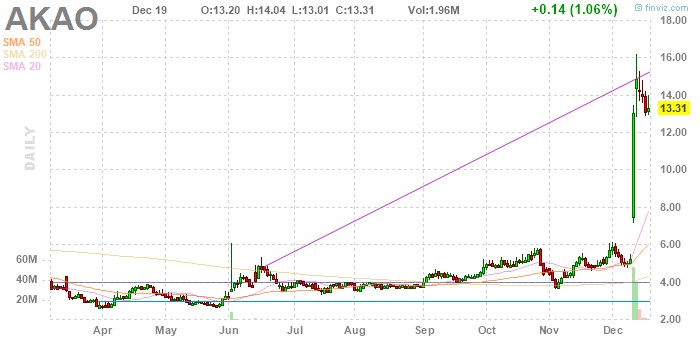 Winners & Losers
– Loxo Oncology, Inc. (LOXO) Soars UP (25.83%) After Seeing 85% Enrollment of Company's Goal for Mid Stage Trials and Revealing Four Product Candidates in Company's Pipeline Aimed at Treating Genetically Defined Cancers
– Jakks Pacific, Inc. Tanks DOWN (32.62%) After Drastic Outlook Cut
Most Talked About
Clovis Oncology, Inc. (CLVS) a Majority Strong Buy After Receiving Early FDA Approval for Advanced Cancer Drug
The TIP Sheets
– Monday, December 19th
– Clovis Oncology, Inc. (CLVS) a Spikes UP (8.82%) After Receiving Early FDA Approval by 3 Months for Advanced Ovarian Cancer Drug. Expect Shares to Continue UP
Unusual Volume
– Globalstar, Inc. (GSAT) Leaps UP (28.57%) on 38m Shares Traded After FCC is Reportedly Set to Consider New Proposal From Company Following Previous Plan Being Shot Down. Look For Shares to Continue UP