The Capitalist Newsletter – December 22, 2016
ALIBABA LANDS ON U.S. GOVERNMENT'S BLACKLIST FOR NOTORIOUS COUNTERFEIT MARKETPLACES
Alibaba has been competing with Amazon for years in the online retailer space. But that competition just took a surprise turn for Alibaba – and Amazon should be celebrating. On Wednesday, the Office of the United States Trade Representative placed Alibaba back on its Notorious Markets List just four years after Alibaba was removed from that list for combatting fraud. How bad is the news for Alibaba? What happens next for the e-commerce giant?
Read The Capitalist's Take Here
---
CARL ICAHN NAMED SPECIAL ADVISOR ON REGULATION BY DONALD TRUMP
Wall Street maven Carl Icahn will advise President-elect Trump on matters of regulatory reform, giving the famed investor a key say in how his own industry is monitored. Icahn will advise Trump on regulatory topics as an individual, not as a federal employee and won't have any specific duties, according to a release from the Trump transition team. But it's clear Icahn and Trump agree on what needs to be done – reduce rules.
---
NOKIA SUES APPLE FOR PATENT INFRINGEMENT; APPLE COUNTERSUES IN RETURN
Apple Inc. and Nokia Corp.filed competing lawsuits over intellectual property used in the iPhone and other Apple products. The suits, filed this weekin the U.S. and Germany, mark the second time in the past seven years that the companies have squared off in a dispute over patents. In 2011, Apple settled a two-year patent case with Nokia and agreed to pay licensing royalties for use of some Nokia patents in iPhones.
Read More at Wall Street Journal Here
---
Closing Bell
– Wednesday, December 21st
Healthcare and Industrials Drag Markets Lower as Dow Stays in Striking Distance of 20k
Big Insider Trades
– Salesforce.com, Inc. (CRM) CEO Marc Benioff Sells Another $875k
-Reed's, Inc. (REED) CEO Christopher Reed Buys $13.5m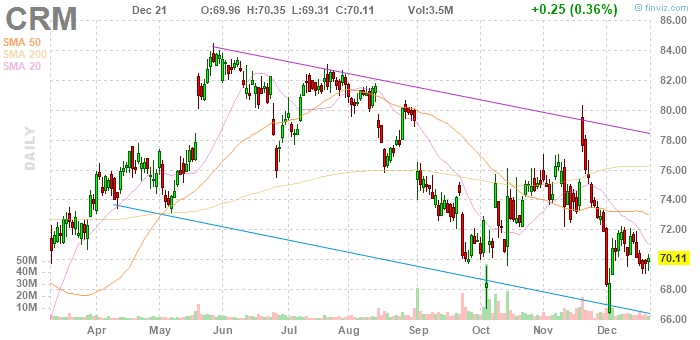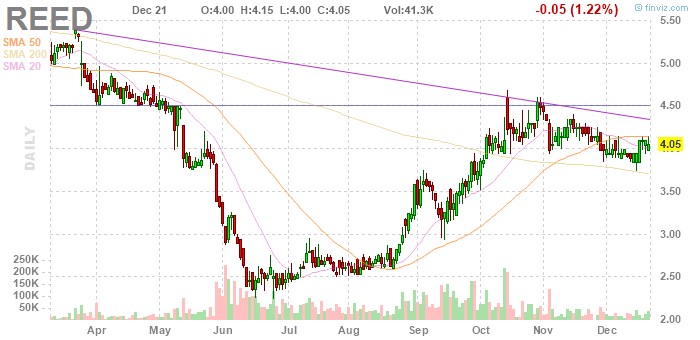 Winners & Losers
– Twilio, Inc. (TWLO) Surges UP (15.61%) on Expanded Amazon Web Services Deal
– ServisFirst Bancshares, Inc. (SFBS) Plunges DOWN (48.70%) After Declaring Fourth Quarter Dividends of $0.04
Most Talked About
Merus N.V. (MRUS) a Consensus Strong Buy After Announcing the Company is Entering Into a Global Strategic Partnership with Incyte Corporation
The TIP Sheets
– Wednesday, December 21st
– The Finish Line, Inc. (FINL) Drops (8.74%) After Revealing Dismal Q3 Losses. The Company's Losses Nearly Doubled to $40.4 Million from the Same Time Period One Year Ago. Expect Shares to Continue DOWN
Unusual Volume
– InvenSense, Inc. (INVN) Jumps UP (17.62%) on 35mShares Traded After Announcing Japan's TDK to Buy the Company for $1.3 Billion. Look For Shares to Continue UP