The Capitalist Newsletter – December 23, 2016
TRUMP TAPS CHINA CRITIC NAVARRO TO HEAD NEW WHITE HOUSE NATIONAL TRADE COUNCIL
On Wednesday, President-Elect Donald Trump announced the creation of a new advisory board; The White House National Trade Council. Trump also announced his pick for head of the new council; Peter Navarro, economist author of "Death by China". Tapping Navarro as head of the new NTC sends a not-so-subtle message to China. But how much power will Navarro really have?
Read The Capitalist's Take Here
Read More at Wall Street Journal
---
U.S. SUES BARCLAYS OVER ALLEGED MORTGAGE SECURITIES FRAUD
The Department of Justice sued British banking giant Barclays plc and several of its U.S. affiliates Thursday for allegedly deceiving investors who were sold mortgage securities in the years leading to the financial crisis. Barclays representatives repeatedly misrepresented the investment quality of residential mortgage-backed securities they sold to investors from 2005-2007, the lawsuit charged. As a result, investors from around the world who bought the securities suffered billions of dollars in losses, DOJ officials charged.
---
UBER'S SELF DRIVING CARS PROJECT FORCED TO LEAVE SAN FRAN; MOVES TO ARIZONA
Just one day after Uber was forced to shut down its self-driving car program in San Francisco, the company is moving its cars to Phoenix, the company said on Thursday. "Our cars departed for Arizona this morning by truck," an Uber spokesperson said in a statement of the fleet of modified Volvo XC90 cars. "We'll be expanding our self-driving pilot there in the next few weeks, and we're excited to have the support of Governor Ducey."
---
Closing Bell
– Thursday, December 22nd
Markets Edge Lower in Quiet Session as Holidays
Big Insider Trades
– ServiceNow, Inc. (NOW) Director Frederic Luddy Sells $7.3m
-Gran Tierra Energy, Inc. (GTE) Director Ronald Royal Buys $350k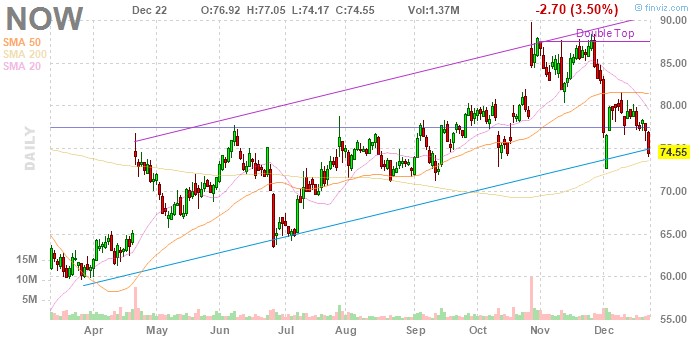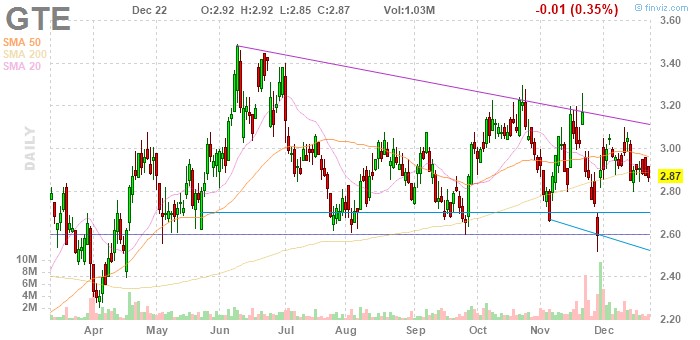 Winners & Losers
– Sunoco LP (SUN) Jumps UP (12.66%) After Blackrock Advisors Substantially Increases Stake in the Company
– OvaScience, Inc. (OVAS) Plummets DOWN (54.88%) Amid Layoffs, Abrupt Departures of Top Executives
Most Talked About
Conagra Brands, Inc. (CAG) a Unanimous Strong Buy After Profit Beat Sends Shares to Record High
The TIP Sheets
– Thursday, December 22nd
– Red Hat Inc. (RHT) Slips DOWN (13.85%) Despite Strong Earnings After Revenue Hiccups and CFO Departure. Expect Shares to Continue DOWN
Unusual Volume
– Micron Technology, Inc. (MU) Jumps UP (12.68%) on 85.6m Shares Traded After "Eye Popping" Q2 Guidance. The Memory Chip Maker's Fiscal Q1 Earnings Were Significantly Better Than Expected. Look For Shares to Continue UP