The Capitalist Newsletter – December 5, 2016
ITALY VOTES ON REFERENDUM TO REFORM CONSTITUTION, REMOVE POWER FROM SENATE
On Sunday, Italian citizens voted on a referendum to remove power from the senate. If it passes, the reform would require proposed laws receive approval from only the lower house of parliament. If it fails, Prime Minister Matteo Renzi has promised to resign his post. But what else happens as a consequence of a yes or no result?
Read The Capitalist's Take Here
---
TWITTER ACQUIRES SMALL STARTUP IN ORDER TO POACH NEW PRODUCT CHIEF
Almost a year after its last product VP jumped ship, Twitter has finally found a replacement to take on the challenging job of rekindling the service's stalled user growth. Twitter's new VP of Product is Keith Coleman, a longtime Google product manager who has been working at a small, little known startup called Yes for the past few years. Twitter took an interesting route to hire Coleman: it acquired his seven-person startup.
Read More at Wall Street Journal Here
---
VENEZUELA TO ISSUE NEW BOLIVAR BANKNOTES AFTER DRAMATIC FALL IN VALUE
Venezuela will introduce six new notes and three new coins from mid-December to help alleviate practical problems in doing business with the world's most inflationary currency, according to the central bank. Currently, the Opec nation's largest note is worth just 2 US cents on the black market, meaning cash transactions are extremely cumbersome.
Read More at The Guardian Here
---
Closing Bell
– Friday, December 2nd
Markets Continue Flat as Italian Referendum Looms
Big Insider Trades
– Omeros Corp. (OMER) President Gregory Demopulos Sells $2.5m
– American Homes 4 Rent (AMH) Director Tamara Gustavson Buys $3.3m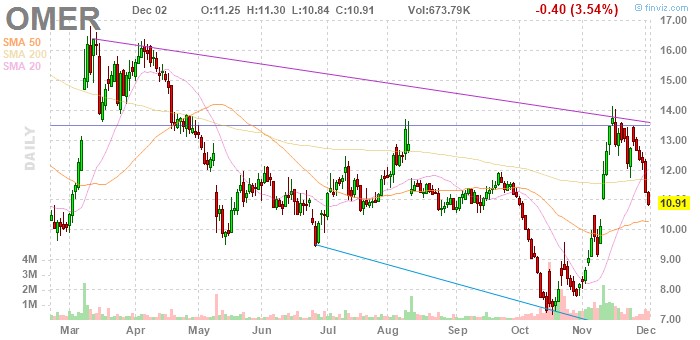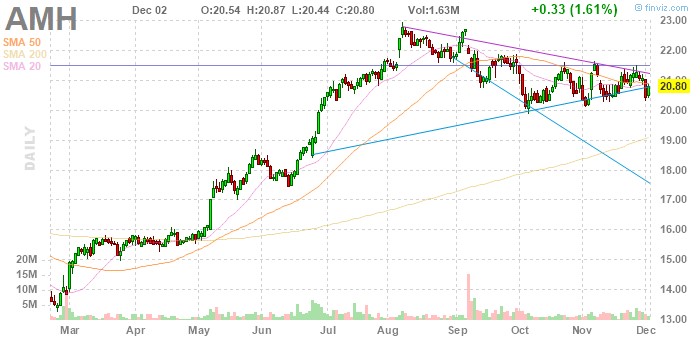 Winners & Losers
– Envision Healthcare Holdings, Inc. (EVHC) Skyrockets UP (209.61%) After Completing Merger with AmSurg
– New Oriental Education & Technology Group, Inc. (EDU) Sinks DOWN (14.27%) After U.S. Standards Council Announces Investigation into Academic Fraud Practices
Most Talked About
New Oriental Education & Technology Group, Inc. (EDU) a Strong Sell After U.S. Standards Council Announces Investigation into Academic Fraud Practices Within the Company
The TIP Sheets
– Friday, December 2nd
– Workday, Inc. (WDAY) Falls DOWN (12.50%) After Strong Q3 Results but Disappointing Guidance. While Expected Closed Dates for Contracts Have Slipped, the Contracts are Still a Go. As Such, Expect Shares to Bounce Back UP
Unusual Volume
– Pandora Media, Inc. (P) Jumps UP (16.11%) on 43.5m Shares Traded After Announcing the Company is Willing to Sell. Pandora, Which Rebuffed a $15 per Share Offer from Sirius, is Holding Talks with Sirius for Acquisitions. Look For Shares to Continue UP