The Capitalist Newsletter – December 6, 2016
AMAZON ELIMINATES LINES, CASHIERS; CREATES STORE OF THE FUTURE
Amazon is constantly innovating to bring consumers the best and newest way to shop. The online retailer which started as an online bookstore now offers a one-stop shopping experience for nearly anything and everything. Shoppers can now order fresh produce online and have it delivered to their door within an hour. As the company continues to innovate to improve profit margins, consumers continue to expect more from Amazon. And now, Amazon is delivering in a big way with its new Amazon Go stores. What makes the new concept so special? And how does Go stand to expand Amazon's bottom line?
Read The Capitalist's Take Here
---
ITALIAN PRIME MINISTER MATTEO RENZI RESIGNS AS ITALIANS VOTE "NO" ON REFERENDUM
This weekend, Italian voters shot down a constitutional change aimed at creating a stronger government, but would have also had the immediate impact of bolstering Italy's current leadership. The result appears to be another example of voters wanting to punish those in power, even in the absence of obvious alternatives. Already, the vote has thrown European markets into turmoil, with the value of Italian bonds tumbling.
---
AETNA AND HUMANA ARGUE BENEFITS OF MERGER AS ANTITRUST TRIAL BEGINS
The Justice Department and proposed merger partners Aetna Inc. andHumana Inc. presented a judge Monday with starkly different visions of how the transaction would affect the marketplace, kicking off a second antitrust trial with major implications for the health insurance landscape.
Read More at Wall Street Journal Here
---
Closing Bell
– Monday, December 5th
Markets Close Higher as Financials Benefit from Italian Referendum Uncertainty
Big Insider Trades
– Shake Shack, Inc. (SHAK) Director Jonathan Sokoloff Sells $1.78m
– Jamba, Inc. (JMBA) Director Glenn Welling Buys $1.3m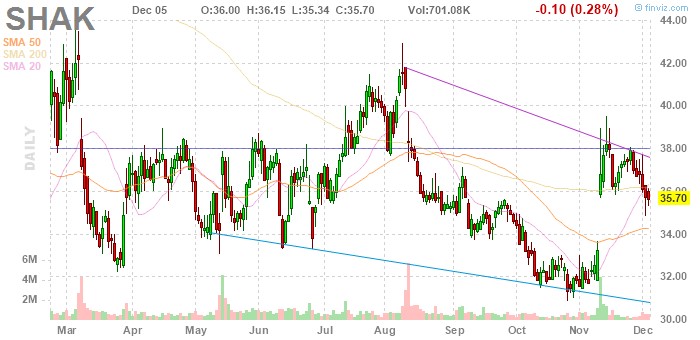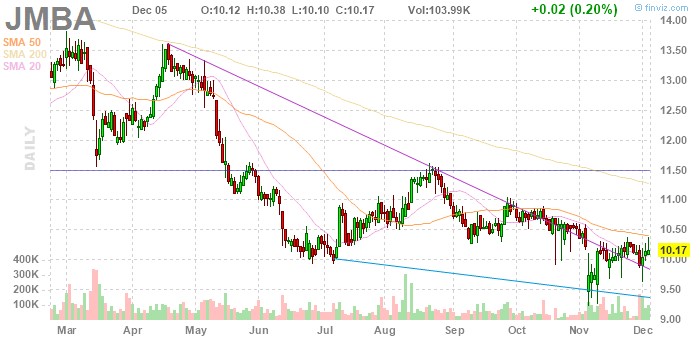 Winners & Losers
– Cowen Group, Inc. (COWN) Soars UP (307.25%) After Completing Reverse Stock Split and Restated Certificate of Incorporation
– Hudson Technologies, Inc. (HDSN) Falls DOWN (14.18%) After Announcing Secondary Offering Following Share Growth of 171% on the Year
Most Talked About
NeuroDerm Ltd. (NDRM) a Majority Strong Buy After Meeting with FDA and Agreeing to Replace Two Phase 3 Clinical Trials with Small Pharmacokinetic Trials
The TIP Sheets
– Monday, December 5th
– Fairpoint Communications, Inc. (FRP) Rises UP (10.88%) After Announcing Acquisition by Consolidated Communications for $1.5 Billion. Expect Shares to Continue UP
Unusual Volume
– Neovasc, Inc. (NVCN) Jumps UP (65.12%) on 31m Shares Traded After Inking $75 Million Deal with Boston Scientific. Look For Shares to Continue UP