The Capitalist Newsletter – December 7, 2016
TRUMP SHAKES UP U.S./CHINA RELATIONS WITH PHONE CALL; CAUSE FOR CONCERN?
Donald Trump isn't the American president yet, but every move he makes – whether intentional or accidental – already affects the U.S. So it's a bit unsettling when Trump acts without realizing the consequences of those actions and shakes up international relations between the two largest economies in the world. Why is China so angry? What can the U.S. expect as a result of Trump's latest action?
Read The Capitalist's Take Here
Read More at Wall Street Journal
---
ALASKA AIR WINS ANTITRUST APPROVAL TO ACQUIRE VIRGIN AMERICA
Alaska Air Group has won U.S. antitrust approval for its $2.6 billion acquisition of Virgin America on condition that it scale back its code-sharing with American Airlines Group, the Justice Department said on Tuesday. The merged company would be the fifth largest U.S. carrier after American Airlines, Delta, United Airlines, and Southwest Airlines.
---
SAMSUNG WINS UNANIMOUS 8-0 RULING AGAINST APPLE IN INFRINGEMENT SUIT
This morning's U.S. Supreme Court ruling was nothing if not decisive. The nation's highest court handed down an 8-0 ruling in favor of the South Korean smartphone maker in its on-going legal battle against its chief competitor. The case, which dates back to 2011, centers around design patents. Apple sued the phone maker over hardware and software design, including, notably, the use of a grid of icons. Apple scored wins with two lower courts, ultimately walking away with $399 million stemming from infringement found on 11 different smartphone models.
---
Closing Bell
– Tuesday, December 6th
Financials Lead Markets Higher as Dow Sees Another Record Close
Big Insider Trades
– Western Alliance Bancorporation (WAL) Director Steven Hilton Sells $3.6m
– Buckeye Partners, L.P. (BPL) Director Martin White Buys $250k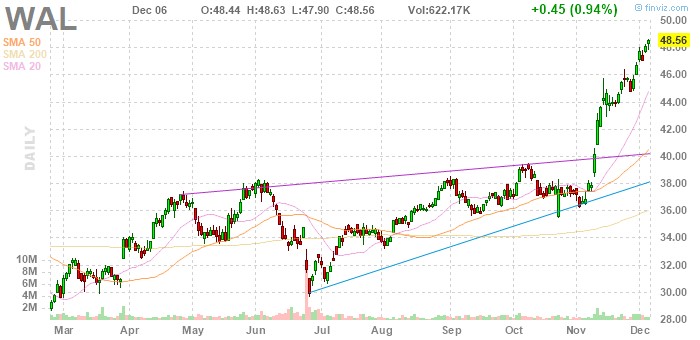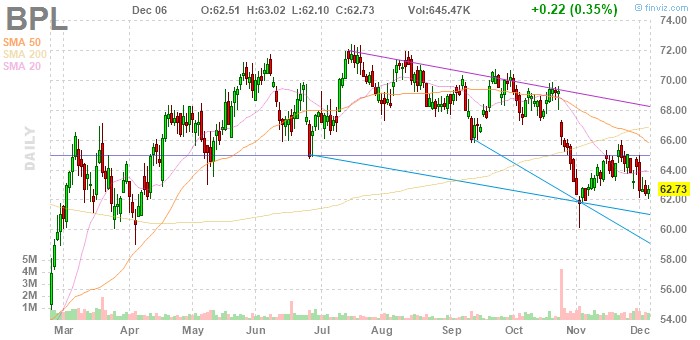 Winners & Losers
– Neovasc, Inc. (NVCN) Jumps UP (70.42%) on After Inking $75 Million Deal with Boston Scientific.
– Barnes & Noble Education, Inc. (BNED) Falls DOWN (14.24%) as College Bookstore Sales Dwindle
Most Talked About
Sage Therapeutics, Inc. (SAGE) a Strong Buy After Announcing Expedited Development Plan for Sage-547 Drug Following Breakthrough Therapy Meeting with FDA
The TIP Sheets
– Tuesday, December 6th
– TherapeuticsMD, Inc. (TXMD) Rises UP (12.80%) After Announcing Encouraging Results From Late-Stage Clinical Trial for Experimental Compound. Expect Shares to Continue UP
Unusual Volume
– Neovasc, Inc. (NVCN) Jumps UP Another (70.42%) on 108m Shares Traded After Inking $75 Million Deal with Boston Scientific, Seeing Progress with New Medical Technology, and Receiving a Strong Analyst Buy Rating. Look For Shares to Continue UP