The Capitalist Newsletter – February 14, 2017
APPLE STOCK HITS ALL TIME HIGH; BUT IS IT WORTH THE HYPE?
Apple has long been considered a blue chip stock. With a market cap of over $700 billion, the iPhone maker is a household name with an iconic logo. Yet, in May of 2016, Apple shares hit an all time low. Now, just nine months later, shares have rebounded to an all time high of $133.55. What's going on with Apple? Can the ride continue?
Read The Capitalist's Take Here
---
TRUMP MEETS WITH CANADA'S PRIME MINISTER TRUDEAU
Despite sharp differences on immigration, refugees, trade and climate change, President Trump and Prime Minister Justin Trudeau of Canada struck a cordial tone on Monday in their first meeting, alternating between attempting to bridge those gaps and steering clear of them…
Read More at National Post Here
---
JANET YELLEN TO TESTIFY IN FRONT OF CONGRESS ON TUESDAY
Federal Reserve Chairwoman Janet Yellen will stay cautious in her testimony to Congress this week stressing the central bank's go-slow policy on interest rates remains in place, analysts said. Yellen will testify to the Senate Banking Committee on Tuesday at 10 a.m. Eastern, followed the next day with an appearance before the House Financial Services panel…
---
Closing Bell
– Monday, February 13th
Markets Continue to Set Record Highs as Investors Buy into Trump Tax Talk
Big Insider Trades
– The Ultimate Software Group, Inc. (ULTI) CEO Scott Scherr Sells $8.6m
– AMC Entertainment Holdings, Inc. (AMC) CEO Adam Aron Buys $1m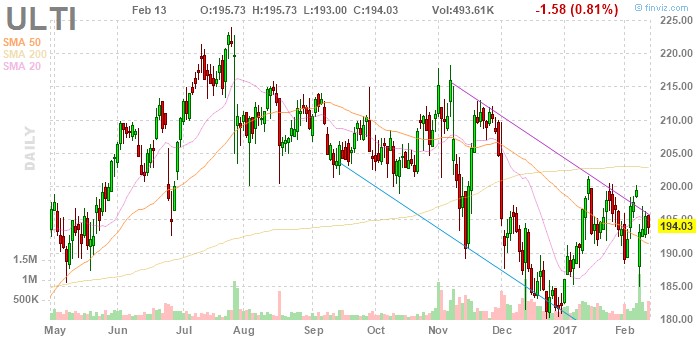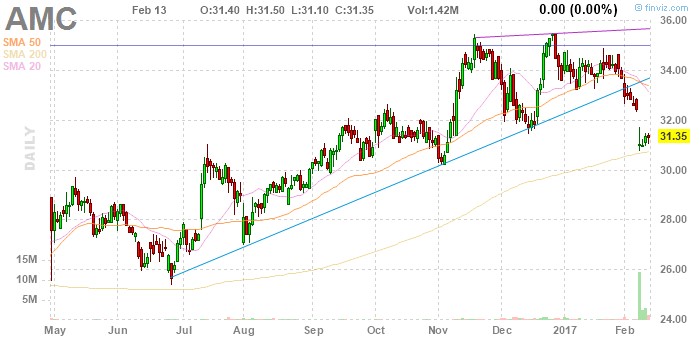 Winners & Losers
– Sino-Global Shipping America, Ltd. (SINO) Soars UP (72.79%) Following Impressive Q2 Financial Results
– Knoll, Inc. (KNL) Slips DOWN (14.15%) After Disappointing Surprise Revenue Decline in Earnings Report and Filing SEC Form 8-k, Change in Directors or Principal Officers
Most Talked About
Allergan plc (AGN) Considered a Nearly Unanimous Strong Buy After Acquiring Body Sculptor ZELTIQ for $2.5 Billion
The TIP Sheets
– Monday, February 13th
– ZELTIQ Aesthetics, Inc. (ZLTQ) Surges UP (13.22%) After Being Acquired By Allergan plc for $2.5 Billion. Expect Shares to Continue UP
Unusual Volume
– Cliffs NAtural Resources Inc. (CLF) Spikes UP (6.91%) on 67.5m Shares Traded After Solid Q4 Numbers and Analyst Upgrade. Expect Shares to Continue UP