The Capitalist Newsletter – February 2, 2017
AFTER STATING MULTIPLE HIKES COMING,FED LEAVES RATES UNCHANGED; SHOULD WE WORRY?
When the Federal Reserve met in December, they raised rates for the first time in a year and just the second time in a decade. That rate hike signaled the Fed's growing confidence in a strengthening economy. At that time, Fed Chair Janet Yellen said 2017 will bring multiple rate hikes as the economy continues to improve. But after meeting Wednesday, the Federal Reserve chose not to raise rates again. Is the Fed's confidence fading? Should we be worried?
Read The Capitalist's Take Here
---
SENATE GOP SUSPENDS RULES, ADVANCES TRUMP PICKS WITHOUT DEMOCRATS
Republicans who lead a key Senate panel suspended their own rules Wednesday and advanced President Trump's picks to lead the Treasury and Health and Human Services departments unilaterally, saying they had no choice after Democrats boycotted committee votes for a second day in a row…
Read More at Washington Times Here
---
WHITE HOUSE PUTS IRAN ON NOTICE WITH REPRISALS AFTER MISSILE TEST
The Trump administration condemned Iran on Wednesday for its recent test of a ballistic missile, saying it was putting Tehran "on notice" and threatening reprisals, still unspecified, from the United States. "As of today, we are officially putting Iran on notice," said Michael T. Flynn, the national security adviser, speaking in the White House briefing room. He said Iran's test was the latest in a series of provocative actions that had destabilized the region and violated United Nations resolutions.
Read More at New York Times Here
---
Closing Bell
– Wednesday, February 1st
Markets Close Higher After Fed Holds Off on Raising Rates
Big Insider Trades
– Apple, Inc. (AAPL) CEO Tim Cook Sells $2.5m
– Live Oak Bancshares, Inc. (LOB) EVP William Williams Buys $1m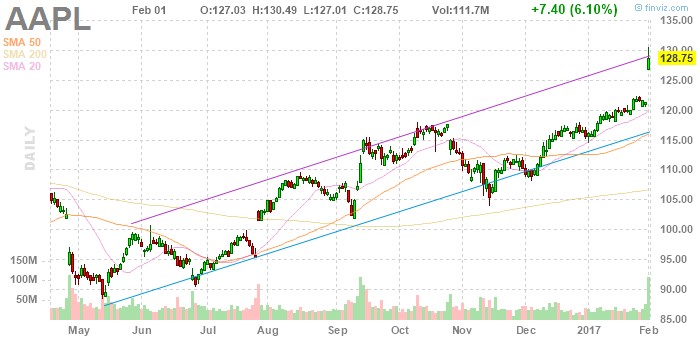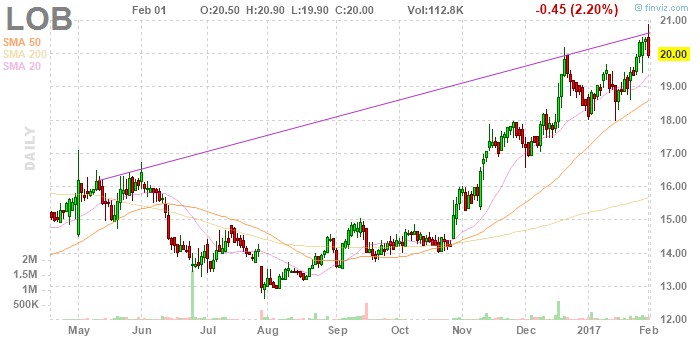 Winners & Losers
– Pulmatrix, Inc. (PULM) Rockets UP (73.49%) After Announcing $5 Million Direct Offering
– Citrix Systems, Inc. (CTXS) Falls DOWN (21.88%) After Completing Spinoff and Merger of its GoTo Services
Most Talked About
Automatic Data Processing, Inc. (ADP) a Majority Strong Sell After Missing on Q2 Revenues and Lowering Guidance
The TIP Sheets
– Wednesday, February 1st
– Citrix Systems, Inc. (CTXS) Slips DOWN (21.88%) After Completing Spinoff and Merger of its GoTo Services. The Merger with LogMeIn, Inc. was Planned, and Offers Citrix New R&D Opportunities. Take Advantage of the Dip. Expect Shares to Bounce Strongly Back UP
Unusual Volume
– Advanced Micro Dvices, Inc. (AMD) Pops UP (16.30%) on 165m Shares Traded After Fourth Quarter Earnings. The Company is Seeing Revenue Declines Coming to an End Year Over Year and Was Upgraded by Analysts. Expect Shares to Continue Strongly UP