The Capitalist Newsletter – February 21, 2017
TRUMP MOVES ON FROM PUZDER, NAMES ALEXANDER ACOSTA AS LABOR SECRETARY; HERE'S WHY HE'LL ACTUALLY BE CONFIRMED
Just one week after Andy Puzder withdrew from his nomination for Labor Secretary after GOP Senators refused to back the Hardee's CEO, Donald Trump has nominated a new pick for Labor Secretary – Alexander Acosta. And while Democrats are working hard to block all Trump's cabinet picks, Acosta looks to be a candidate the Dems will sign off on. What's the difference between Acosta and Puzder? Is Trump closing the rift between the parties?
Read The Capitalist's Take Here
---
TRUMP NAMES H.R. MCMASTER AS NEW NATIONAL SECURITY ADVISER
President Donald Trump announced Monday he has selected Lt. Gen. H.R. McMaster, who is currently director of the Army Capabilities Integration Center at Fort Eustis, Va., as his next national security adviser. Mr. Trump called Gen. McMaster "a man of tremendous talent and tremendous experience."
Read More at Wall Street Journal Here
---
KRAFT HEINZ RESCINDS $143 BILLION OFFER TO PURCHASE UNILEVER
Kraft Heinz is dropping its $143 billion cash and stock offer for Anglo/Dutch consumer products giant Unilever just two days after revealing plans for what would have been one of the largest corporate takeovers in history. "Unilever and Kraft Heinz hereby announce that Kraft Heinz has amicably agreed to withdraw its proposal for a combination of the two companies," the companies said in a joint statement. "Unilever and Kraft Heinz hold each other in high regard. Kraft Heinz has the utmost respect for the culture, strategy and leadership of Unilever," they added…
---
Closing Bell
– Friday, February 17th
Markets Continue to Close at Record Highs as Investors Prepare for Tax Reform
Big Insider Trades
– Stamps.com, Inc. (STML) CFO Kyle Huebner Sells $1.25m
– Coty, Inc. (COTY) CEO Camillo Pane Buys $1.5m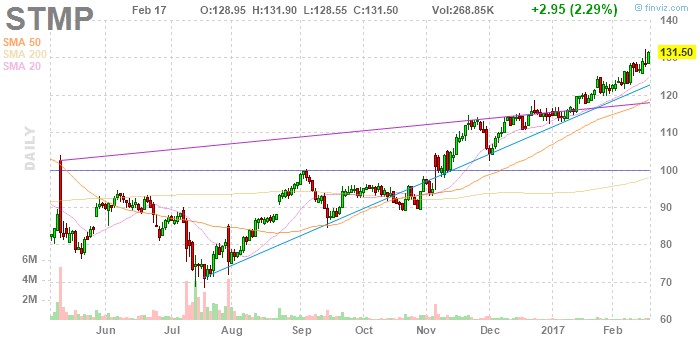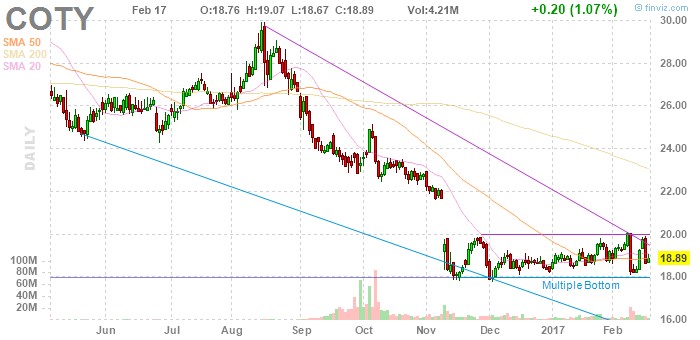 Winners & Losers
– LMI Aerospace, Inc. (LMIA) Rockets UP (48.64%) After Company Announces it Has Agreed to be Acquired by Sonica Group
– XTL Biopharmaceuticals, Inc. (XTLB) Slides DOWN (34.92%) After Announcing $2.5m Registered Direct Offering
The TIP Sheets
– Friday, February 17th
– The Kraft Heinz Company (KHC) Jumps UP (10.74%) After Unilever Rejects Acquisition Offer by Kraft. Kraft Rescinded the Offer Immediately After, Leading Analysts to Believe Kraft had no Plan and Rushed in. The Rejection was a Blessing. Expect Shares to Continue UP
Unusual Volume
– Unilever N.V. (UN) Jumps UP (15.29%) on 42.5m Shares Traded After Rejecting $143 Billion Offer From Kraft Heinz. However, Shares Tumbled 8% in London Trading on Monday After Kraft Withdrew its Offer. Expect Shares to Slide DOWN.