The Capitalist Newsletter – February 27, 2017
TRUMP'S CHIEF STRATEGIST BANNON FINALLY SPEAKS AT CPAC; MAKES HIS INTENTIONS CLEAR
On Thursday, President Trump's Chief Strategist Steve Bannon spoke publicly for the first time since the president's inauguration at the Conservative Political Action Conference. Bannon spoke alongside Trump's chief of staff, Reince Pribus, to show that the two are working together and stand unified behind Donald Trump. Bannon didn't mince words, and was very clear about President Trump's intentions and what the administration thinks moving forward. What should we take away from Bannon's first public appearance since Trump taking office?
Read The Capitalist's Take Here
---
WHITE HOUSE BARS SOME NEWS ORGANIZATIONS FROM PRESS BRIEFING
The White House excluded several major U.S. news organizations, including some it has criticized, from an off-camera briefing held by the White House press secretary on Friday. Reporters for CNN, The New York Times, Politico, The Los Angeles Times and BuzzFeed were not allowed into the session in the office of press secretary Sean Spicer. Spicer's off-camera briefing, or "gaggle," replaced the usual televised daily news briefing in the White House briefing room. He did not say why those particular news organizations were excluded, a decision which drew strong protests.
---
TRUMP WILL BE FIRST PRESIDENT IN OVER 30 YEARS TO SKIP WHITE HOUSE CORRESPONDENTS' DINNER
President Donald Trump is skipping this year's White House Correspondents' Association Dinner, he announced Saturday on Twitter, offering without any explanation: "Please wish everyone well and have a great evening! Slated to take place April 29, the annual dinner is traditionally attended by the president, first lady, members of the administration, the White House press corps and numerous media outlets. Proceeds raised by the dinner go toward scholarships and awards for aspiring journalists…
---
Closing Bell
– Friday, February 24th
Markets Finish UP Following Mnuchin's Announcement of a Tax Reform Plan by August
Big Insider Trades
– First American Financial Corp. (FAF) CEO Dennis Gilmore Sells $4m
– Evoke Pharma, Inc. (EVOK) Director Kenneth Widder Buys $1.3m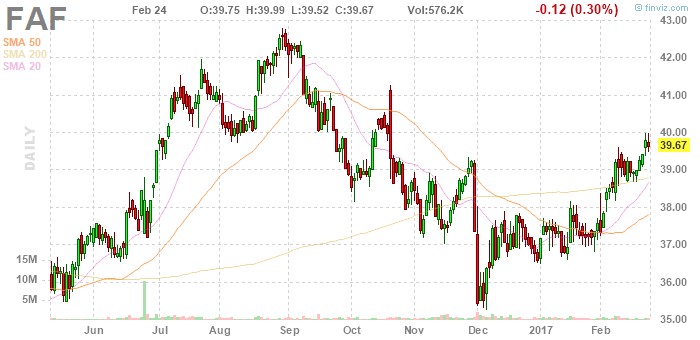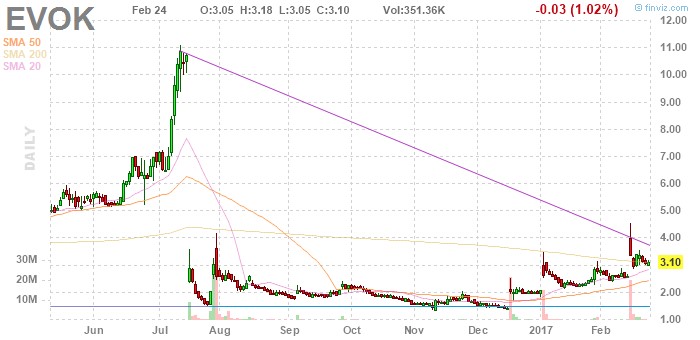 Winners & Losers
– Cempra, Inc. (CEMP) Soars UP (28.57%) After Skin Antibiotic Test Data Show Promising Results
– Grana y Montero S.A.A. (GRAM) Tumbles DOWN (34.77%) After a Magazine Released a Story that the Peruvian Construction Group Knew About $20 Million in Bribes Paid to a Former President to Secure Contracts
Most Talked About
Cempra, Inc. (CEMP) Considered a Majority Strong Buy After its Skin Infection Drug Clears Study
The TIP Sheets
– Friday, February 24th
– Hi-Crush Partners LP (HCLP) Slips DOWN (15.57%) After Company Issues Another 25 Million Shares of Equity. Expect Shares to Continue DOWN
Unusual Volume
– Hewlett Packard Enterprise Company (HPE) Falls DOWN (6.89%) on 47m Shares Traded After Analysts Use Terms Like "Messy" and "Ugly" to Describe the Company's Earnings Report as Sales Fall Short. Expect Shares to Continue DOWN