The Capitalist Newsletter – February 28, 2017
TRUMP TO PROPOSE 10 PERCENT SPIKE IN DEFENSE SPENDING; WHERE DOES IT COME FROM?
For as long as anyone can remember, the U.S. has always been a military superpower. America leads the world in military spending – and not by a little. But now President Trump has announced that he will raise Pentagon spending by almost 10 percent above the already set budget for next year to restore America's "depleted" military. But as Trump prepares his first budget proposal, that money has to come from somewhere. What are the pros and cons of Trump's proposed defense increase?
Read The Capitalist's Take Here
---
WARREN BUFFETT RIPS HEDGE FUNDS FOR "OBSCENE" FEES WHICH ONLY HURT INVESTORS
Poof: $100 billion disappeared.That's the figure that Warren E. Buffett recently calculated that pension funds, endowments and wealthy individuals have lost over the last decade to hedge funds and other money managers that charge sky-high fees. "I believe my calculation of the aggregate shortfall is conservative," Mr. Buffett wrote in his annual letter, released on Saturday to the shareholders of his conglomerate, Berkshire Hathaway.
---
HASBRO ANNOUNCES PLAY-DOH TO BE MANUFACTURED IN THE U.S. AGAIN
Play-Doh will soon be squeezed out of a factory in the U.S. again, as Hasbro Inc. brings manufacturing of the popular moldable clay back to America for the first time in years. Hasbro said it is working with a manufacturing partner to make Play-Doh at a facility in East Longmeadow, Mass., starting in the second half of 2018. Although the preschool clay was invented in Cincinnati in the 1950s, it hasn't been made in the U.S. since 2004. The shift is a rare move in an industry heavily dependent on overseas factories and comes as toy companies reassess their manufacturing footprint, given President Donald Trump's push to adopt tax and trade policies that favor domestic production….
Read More at Wall Street Journal
---
Closing Bell
– Monday, February 27th
Markets Close UP as Dow Sets 12th Consecutive Record High
Big Insider Trades
– The Home Depot, Inc. (HD) EVP Timothy Crow Sells $13m
– Jamba, Inc. (JMBA) Director Glenn Welling Buys $750k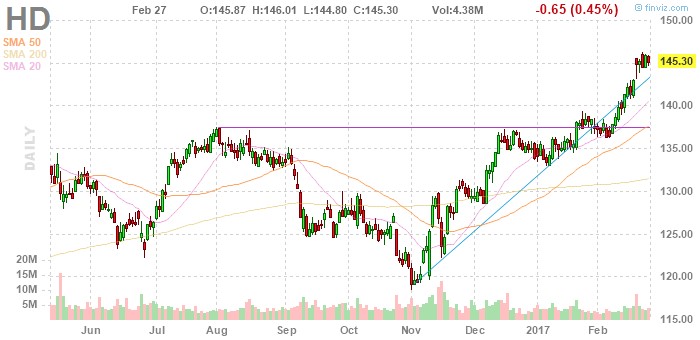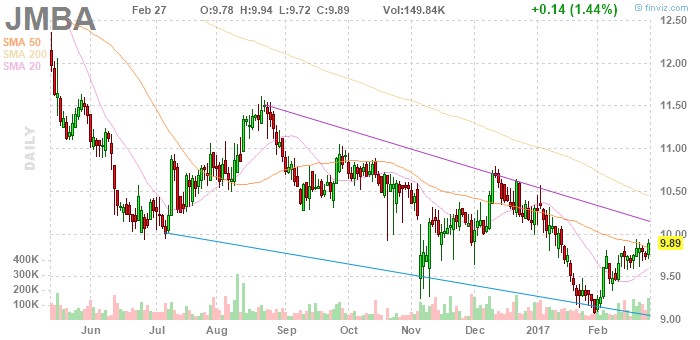 Winners & Losers
– HTG Molecular Diagnostics, Inc. (HTGM) Soars UP (158.54%) After Announcing Launch of Direct-Target Sequencing Chemistry in 2017
– AmTrust Financial Services, Inc. (AFSI) Tumbles DOWN (19.23%) on News that the Company Identified Weaknesses in its Internal Controls and Financial Reporting
Most Talked About
Sotheby's (BID) Considered a Unanimous Strong Buy After Shares Rise UP (15.71%) Following Earnings Beat
The TIP Sheets
– Monday, February 27th
– AmTrust Financial Services, Inc. (AFSI) Tumbles DOWN (19.23%) on News that the Company Identified Weaknesses in its Internal Controls and Financial Reporting. AmTrust Specifically Noted that it Needs More Time to Complete its Consolidated Financial Statements and Assessments for 2016. Expect Shares to Continue DOWN
Unusual Volume
– La Jolla Pharmaceuticals, Inc. (LJPC) Soars UP (76.75%) on 18.5m Shares Traded After Positive Trial Results from a Phase 3 Trial of its Hypotension Treatment. An Independent Data Safety Monitoring Board Recommended the Study Continue Following "Highly Statistically Significant" Target Blood Pressure Response. Expect Shares to Continue UP