The Capitalist Newsletter – February 8, 2017
TRUMP AND ARMY GREENLIGHT DAKOTA ACCESS PIPELINE ROUTE; SIGN OF THE TIMES?
After months of standoffs between police and protesters, the Dakota Access Pipeline (DAPL) has been given the green light to finish its final phase. The U.S. Army Corps of Engineers has granted an easement allowing DAPL to cross under the Missouri River Reservoir, which the Obama administration denied. This comes after President Trump's executive order for the army to speed up its easement decision. What's next for DAPL? What's next for Trump?
Read The Capitalist's Take Here
---
BETSY DEVOS CONFIRMED AS SECRETARY OF EDUCATION AS MIKE PENCE CASTS HISTORIC TIE BREAKING VOTE
The Senate confirmed Betsy DeVos on Tuesday as education secretary, approving the embattled nominee only with the help of a historic tiebreaking vote from Vice President Mike Pence. The 51-to-50 vote elevates Ms. DeVos — a wealthy donor from Michigan who has devoted much of her life to expanding educational choice through charter schools and vouchers, but has limited experience with the public school system — to be steward of the nation's schools.
Read More at The Atlantic Here
---
BOB IGER OPEN TO STAYING ON AT DISNEY; POSSIBLY POSTPONE RETIREMENT
Walt Disney Co. Chief Executive Officer Bob Iger said he'd remain with the company beyond his scheduled June 2018 retirement if it's good for the company, the first time he's said he might extend his tenure beyond his current contract. Iger, who turns 66 Friday, made the comment on a call with investors after Disney reported lower sales and earnings for the fiscal first quarter ended Dec. 31. If he extends his contract, it would be the third time he has postponed retirement.
---
Closing Bell
– Tuesday, February 7th
Markets Close UP Behind Tech
Big Insider Trades
– Apple, Inc. (AAPL) Senior VP Johny Srouji Sells $2m
– Ciber, Inc. (CBR) Director Legion PArtners Asset Management Buys $750k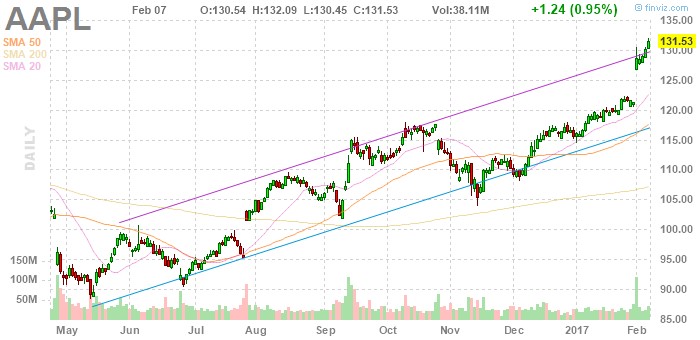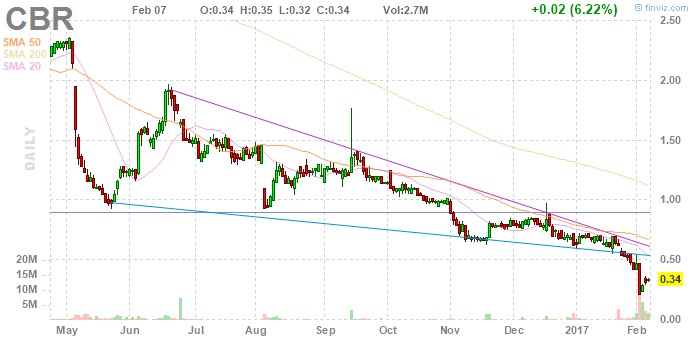 Winners & Losers
– Second Sight Medical Products, Inc. (EYES) Soars UP (78.06%) After Announcing Record Date, Subscription Pricing, Expiration Date, for Rights Offering
– FXCM, Inc. (FXCM) Tumbles DOWN (49.64%) After Darwinex Cuts Business Ties with Company, Urges Users to Recommend New Venue
Most Talked About
BP p.l.c. (BP) Considered a Majority Strong Buy After Earnings Miss but Revenues Beat
The TIP Sheets
– Tuesday, February 7th
– The Walt Disney Company (DIS) Ticks DOWN (0.52%) as ESPN Weighs on Fiscal Q1 Revenue Miss. But with Iger Staying On and YouTube Deal in the Works, Expect Shares to Bounce UP
Unusual Volume
– Michael Kors Holdings Ltd. (KORS) Slips DOWN (10.48%) on 21.5m Shares Traded After Lower Mall Traffic Weighs on Forecast. Expect Shares to Continue DOWN