The Capitalist Newsletter – January 11, 2017
UBER RELEASES RIDER DATA; CAN HELP CITIES ANALYZE TRAFFIC DATA… WHAT'S IN IT FOR UBER?
Uber Technologies has fought cities around the globe over ridesharing legalities. CEO Travis Kalanick has often gone with the "ask forgiveness, not permission" strategy for his company, preferring to launch operations first and then deal with whether or not ridesharing is allowed in the city. The company fought with regulators around the world to keep its ridership data private. Yet now the ridesharing giant is working with cities by providing ridership data – for free. Why the sudden change of heart? Does Uber see a bigger picture play here?
Read The Capitalist's Take Here
Read More at Wall Street Journal
---
MARISSA MAYER TO LEAVE YAHOO FOLLOWING VERIZON TAKEOVER; ENTITY TO CHANGE NAME
Yahoo Inc. disclosed Monday afternoon that the entity that remains after its merger with Verizon Inc. will be called "Altaba," and current Chief Executive Marissa Mayer will not be on the board. In a filing with the Securities and Exchange Commission, Yahoo said that the new company — which consists of Yahoo's remaining investment in Alibaba Group Holding Ltd. and Yahoo Japan, as well as cash and a few other assets — will only need five board members, and Mayer as well as Yahoo cofounder David Filo will not be among them.
---
GOOGLE SAID TO BE IN TALKS TO SEE SATELLITE IMAGING COMPANY IT JUST PURCHASED FOR $500M
Alphabet Inc. is in talks to sell the Skybox Imaging satellite business it acquired for $500 million less than three years ago, another sign the technology giant is ratcheting back grand ambitions to blanket the globe with internet service. Planet, a satellite imaging startup former known as Planet Labs, may acquire Skybox, according to people familiar with the situation. Some employees from the Alphabet division, renamed Terra Bella last year, would move to Planet as part of the deal, while others may get different positions at Google, according to these people. They asked not to be identified because the transaction is private….
---
Closing Bell
– Tuesday, January 10th
Markets Finish Mixed as Nasdaq Continues Push Upwards
Big Insider Trades
– Eversource Energy (ES) Chairman of the Board Thomas May Sells $2.2m
-Dell Technologies, Inc. (DVMT) CEO Michael Dell Buys $7m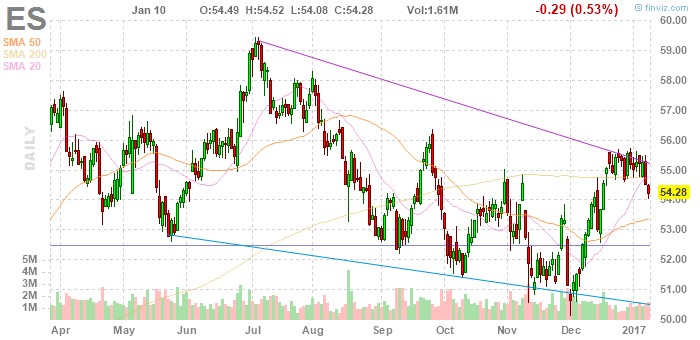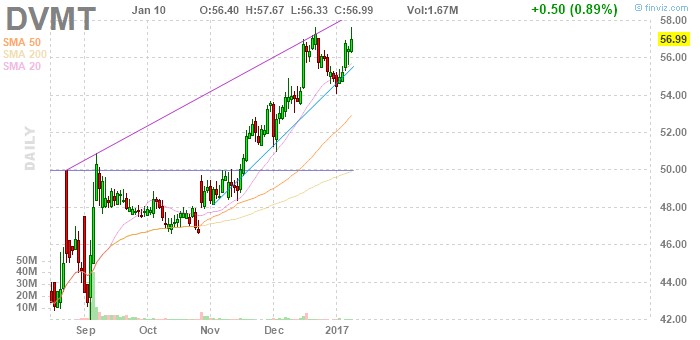 Winners & Losers
– Signal Genetics, Inc. (SGNL) Soars UP (264.93%) After Setting Date for Special Meeting of Stockholders to Vote on Proposed Merger
– NanoString Technologies, Inc. (NSTG) Slips DOWN (21.75%) After Providing Preliminary Operational and Financial Results for 2016
The TIP Sheets
– Tuesday, January 10th
– GenVec, Inc. (GNVC) Rockets UP (76.86%) Following Option Deal with Washington University in St.Louis. The Deal is to License Intellectual Property and Technology Related to Gene Editing, and Expands Applications for Company's Gene-Delivery Platform. Expect Shares to Continue UP
Unusual Volume
– The Williams Companies, Inc. (WMB) Falls DOWN (10.74%) on 105.5m Shares Traded After Announcing Major Financial Repositioning, Along with a Dividend Hike. Look for Shares to Bounce Back UP