The Capitalist Newsletter – January 13, 2017
SENATE CLEARS FIRST HURDLE IN REPEALING AFFORDABLE CARE ACT; NOW WHAT?
It's no secret that Republicans are chomping at the bits to repeal the Affordable Care Act. Conservatives have criticized the program since it was passed in 2010. Now, with a new Congress in place, Obamacare is finally being repealed. On Thursday, the Senate passed a budget instructing committees to write measures repealing most of Obamacare. Now that the groundwork has been laid, what's next for healthcare?
Read The Capitalist's Take Here
Read More at Wall Street Journal
---
FIAT UNDER INVESTIGATION FOR EMISSIONS CHEATING CHARGE BY EPA
The U.S. Environmental Protection Agency on Thursday accused Fiat Chrysler Automobiles NV of illegally using hidden software to allow excess diesel emissions to go undetected, the result of a probe that stemmed from regulators' investigation of rival Volkswagen AG. FCA shares plummeted as the maximum fine is about $4.6 billion. The EPA action affects 104,000 U.S. trucks and SUVs sold since 2014, about one-sixth the vehicles in the Volkswagen case…
Read More at Washington Post Here
---
INSPECTOR GENERAL TO REVIEW DOJ, FBI HANDLING OF CLINTON CASE
The Department of Justice inspector general announced a sweeping review Thursday of Justice Department and FBI actions leading up to the November election – in response to criticism from both sides of the aisle over how the agencies handled the Hillary Clinton email scandal. The decision breathes new life into a controversy that had been fading since Clinton lost to Donald Trump.
---
Closing Bell
– Thursday, January 12th
Markets Fall Lower as Trump Fails to Clarify Tax Cuts, Fiscal Spending
Big Insider Trades
– American Express Company (AXP) Chief Human Resources Officer Kevin Cox Sells $4m
-Loxo Oncology, Inc. (LOXO) Aisling Capital Buys $5m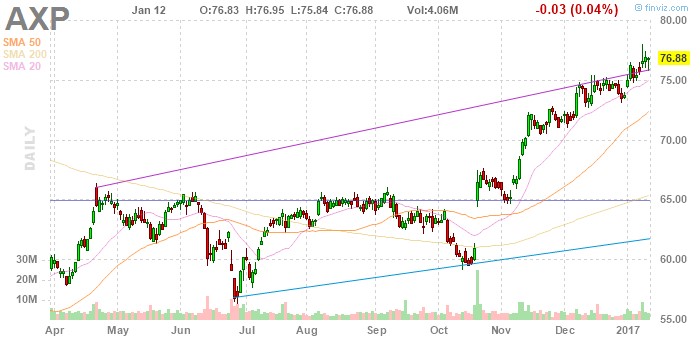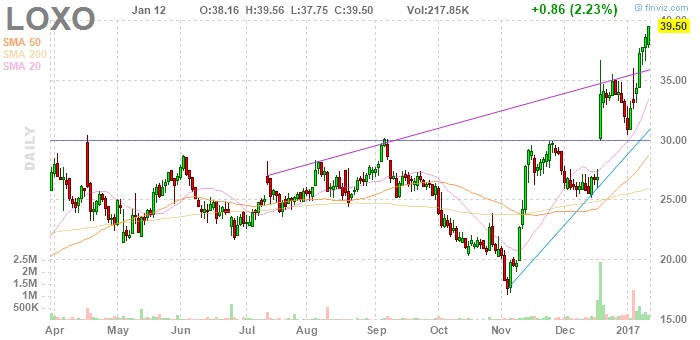 Winners & Losers
– Applied Optoelectronics, Inc. (AAOI) Soars UP (31.43%) After Easily Topping Company's Prior Guidance
– MYOS RENS Technology, Inc. (MYOS) Falls DOWN (45.01%) After Momentum Stalls Out on Wednesday's Rocket Rise Following Federal Court Victory
Most Talked About
Fiat Chrysler Automobiles, N.V. (FCAU) Slightly Considered a Strong Buy After Falling DOWN (10.28%) Following EPA Cheating Charges
The TIP Sheets
– Thursday, January 12th
– Vista Outdoor, Inc. (VSTO) Falls DOWN (21.73%) After the Company Announces it "Expects to Record a Material, Non-Cash, Intangible Asset Impairment Charge". The Company will Write Down an Expected $320m Loss. Look for Shares to Continue DOWN
Unusual Volume
– Fiat Chrysler Automobiles N.V. Falls DOWN (10.28%) on 95.5m Shares Traded After News that the EPA Accuses Carmaker of Cheating on Excess Diesel Emissions. Expect Shares to Continue DOWN