The Capitalist Newsletter – January 18, 2017
TRUMP CRITICIZES GOP PLAN, SAYS DOLLAR IS TOO STRONG; FEAR OF TRADE WAR?
Donald Trump gets ready to take office in just a few days. The time leading up to his inauguration has been a whirlwind of political and financial action focused around Trump's promises to increase jobs and strengthen the U.S. economy. And while Republicans have started to rally around the new president, there seems to be a little rift within the party. Paul Ryan and the GOP have introduced a new plan called the border adjustment tax, which the GOP believes will boost U.S. manufacturing. But Trump has criticized the plan and is calling for something economists fear will start a trade war. Why are economists so worried? What's the best course for the U.S.economy?
Read The Capitalist's Take Here
---
BRITISH AMERICAN TOBACCO TO PAY $49 BILLION FOR FULL CONTROL OF REYNOLDS AMERICAN
Reynolds American has agreed to be fully acquired by British American Tobacco, the cigarette companies said on Tuesday, in a $49 billion deal that will create a global tobacco powerhouse. The acquisition will bring brands like Camel, Lucky Strike, Newport, Kent and Pall Mall under the same umbrella and create the world's largest publicly traded tobacco company by sales…
---
JUSTICE DEPARTMENT FINALIZES MORTGAGE SETTLEMENT WITH DEUTSCHE BANK
The Department of Justice on Tuesday finalized its settlement with Deutsche Bank with the bank paying $3.1 billion and providing $4.1 billion in relief to underwater homeowners, distressed borrowers and affected communities over allegations the German institution misled investors in the packaging, securitization, marketing, sale and issuance of residential mortgage-backed securities between 2006 and 2007. The settlement was along the same financial terms as Deutsche Bank had previously announced. Deutsche Bank admits making false representations and omitting material information from disclosures to investors about the loans included in RMBS securities, the DOJ said…
Read More at Yahoo Finance Here
---
Closing Bell
– Tuesday, January 17th
Markets, Dollar Close Lower Amid Investor Uncertainty Over Trump Policies
Big Insider Trades
– DISH Network Corp. (DISH) EVP Thomas Cullen Sells $3.75m
-Lawson Products, Inc. (LAWS) Stake Owner King Luther Capital Buys $5.3m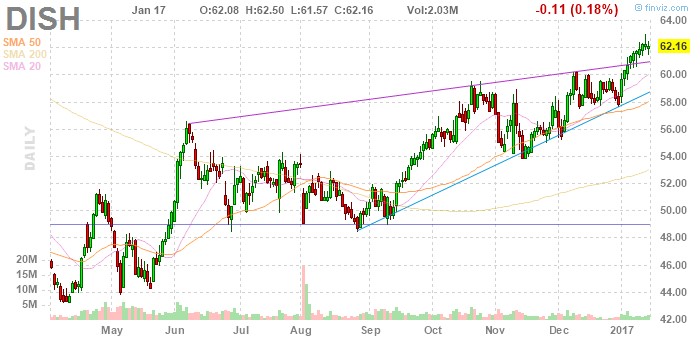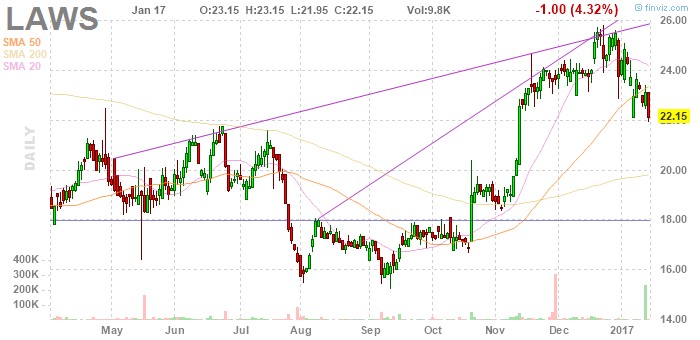 Winners & Losers
– Bentic Biopharma Ltd. (BNTC) Rockets UP (62.16%) After Being Granted Orphan Drug Designation in EU
– EnteroMedics, Inc. (ETRM) Continues to Topple DOWN Another (35.04%) on High Volume as Investor Momentum Swings
Most Talked About
Reynolds American, Inc. (RAI) Considered a Unanimous Strong Buy After Agreeing to $47 Billion Takeover by British American Tobacco
The TIP Sheets
– Tuesday, January 17th
– Sanchez Energy Corp. (SN) Surges UP (17.44%) to New High After Acquiring Anadarko Petroleum for $2.3 Billion. Expect Shares to Continue UP
Unusual Volume
– Reynolds American, Inc. (RAI) Ticks UP (3.06%) on 50m Shares Traded After Being Acquired by British American Tobacco for $49 Billion. Expect Shares to Continue UP