The Capitalist Newsletter – January 19, 2017
BRITISH AMERICAN TOBACCO BUYS REYNOLDS AMERICAN FOR $49 BILLION; BUT IS IT A MISTAKE?
Last year, British American Tobacco made an offer to take full control of Reynolds American, Inc. On Tuesday, that offer was finalized. BAT already owned 42.2 percent of Reynolds, and that offer caused shares of Reynolds to spike up about 20 percent. Since then, shares have remained level, and the finalized offer has seen shares tick up a bit more. But for the long term, was BAT wise in targeting an American tobacco company?
Read The Capitalist's Take Here
---
NEW YORK ATTORNEY GENERAL INVESTIGATING TREASURY SECRETARY PICK MNUCHIN'S FIRM FOR REVERSE MORTGAGES
New York Attorney General Eric Schneiderman is investigating practices at reverse-mortgage businesses, including the unit of a bank once run by Treasury Secretary nominee Steven Mnuchin, according to a person familiar with the matter. The inquiry is examining whether businesses employed tactics that pushed elderly borrowers into foreclosure. It is focusing on practices related to the servicing of reverse mortgages at Financial Freedom, a part of OneWest Bank, and at Champion Mortgage, a unit of Nationstar Mortgage, according to the person..
Read More at Wall Street Journal Here
Read More at The Intercept Here
---
YELLEN GIVES DOVISH SPEECH; SAYS ECONOMY IS GETTING CLOSER TO RUNNING ON ITS OWN
The U.S. economy is closing in on the Federal Reserve's goals, giving the central bank impetus to start reducing the extreme levels of support it has provided over the past decade, Chair Janet Yellen said in a speech Wednesday…
Read More at Business Insider Here
---
Closing Bell
– Wednesday, January 18th
Markets Close Mixed Following Yellen's Promise of Creeping Rate Hikes
Big Insider Trades
– Facebook, Inc. (FB) COO Sheryl Sandberg Sells $14m
-Professional Diversity Network, Inc. (IPDN) Stake Owner Cosmic Forward ltd. Buys $3m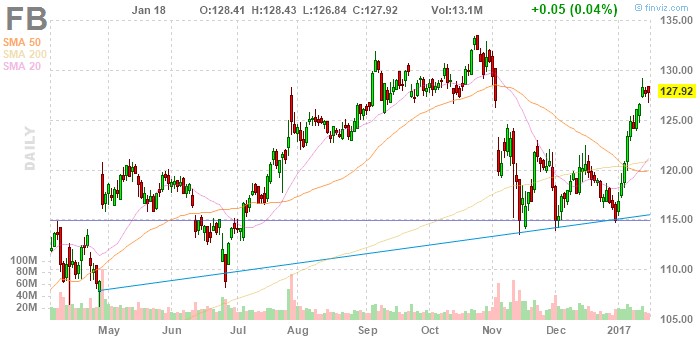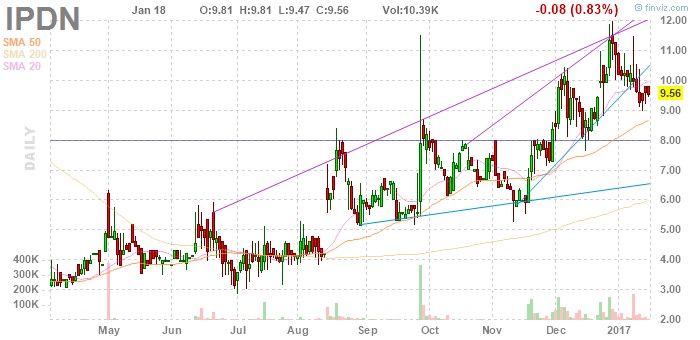 Winners & Losers
– Apricus Biosciences, Inc. (APRI) Soars UP (89.40%) Following Approval of Erectile Dysfunction Drug in Mexico
– EnteroMedics, Inc. (ETRM) Continues Plunge DOWN Another (36.85%) After Company Announces Pricing of $16.5 Million Underwritten Public Offering
Most Talked About
Target Corp. (TGT) Split Down the Middle After Shares Fall DOWN (5.77%) Following Disappointing Holiday Sales and Lowered Guidance
The TIP Sheets
– Wednesday, January 18th
– Netflix, Inc. (NFLX) Ticks UP (0.28%) to After Company Reports its Biggest Quarterly Subscriber Gain Ever. Expect Shares to Continue UP
Unusual Volume
– CoLucid Pharmaceutical, Inc. (CLCD) Soars UP (32.52%) on 10.9m Shares Traded After Migraine Drug Developer Agrees to be Purchased by Eli Lilly for $960m. Expect Shares to Continue UP