The Capitalist Newsletter – January 20, 2017
TREASURY PICK MNUCHIN FAILED TO DISCLOSE $100 MILLION IN ASSETS; HERE'S HOW HIS NOMINATION HEARING WENT
President-Elect Donald Trump has put forth his cabinet picks. If they're all approved, this would mark the wealthiest U.S. cabinet in history. But before each pick can be granted his or her position, they must go through the Senate nomination hearing. And for some, that hearing was worse than for others. For Steve Mnuchin, Trump's pick for Treasury Secretary, things did not go well. Just hours before his hearing, it was revealed that Mnuchin failed to disclose $100 million in assets, as well as a few other important pieces of information. What's next for the treasury nominee?
Read The Capitalist's Take Here
---
COSTCO TO PAY $11.75 MILLION OVER HANDLING OF OPIOIDS AND OTHER DRUGS
Costco will pay the U.S. government $11.75 million to settle allegations that some of its pharmacies improperly filled prescriptions for controlled substances, the U.S. Justice Department said Thursday. The Justice Department alleged that Costco pharmacies filled prescriptions that were incomplete, lacked valid Drug Enforcement Administration (DEA) numbers or were for substances beyond some doctors' scope of practice, and that Costco failed to keep and maintain accurate records for controlled substances, according to a news release from the department…
Read More at Seattle Times Here
Read More at Yahoo Finance Here
---
U.S. REGULATORS FIND NO EVIDENCE OF DEFECTS; CLOSE TESLA PROBE
U.S. regulators has found no evidence of any defects in Tesla electric cars after investigating the death of a man whose Model S collided with a truck while he was using its Autopilot system, the first fatality involving semi-autonomous driving software. The U.S. National Highway Traffic Safety Administration said on Thursday it will not seek a vehicle recall after conducting a six-month investigation. The crash drew enormous attention and raised questions about the safety of systems that can perform driving tasks for long stretches with little or no human intervention….
Read More at Wall Street Journal Here
Read More at ARS Technica Here
---
Closing Bell
– Thursday, January 19th
Markets Close Lower as Investors Wait on Inauguration to See Trump Take Action
Big Insider Trades
– GoDaddy, Inc. (GDDY) CMO Barbara Rechterman Sells $2m
-Sinclair Broadcast Group, Inc. (SBGI) Executive Chairman David Smith Buys $500k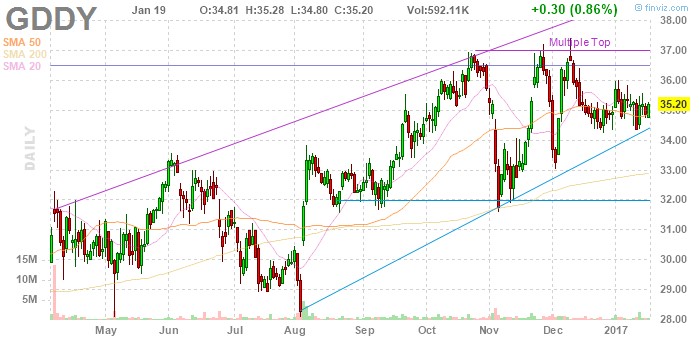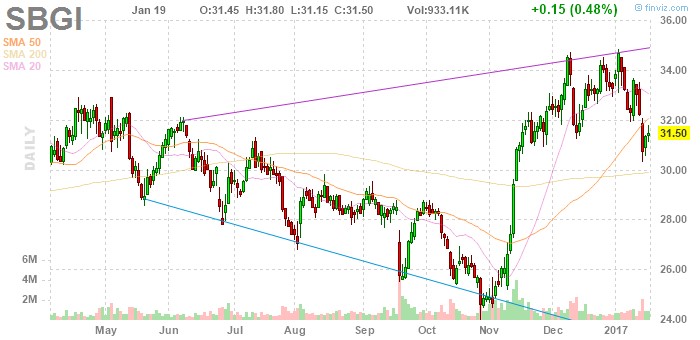 Winners & Losers
– ViewRay, Inc. (VRAY) Jumps UP (40.45%) After Raising $26 Million in Private Placement
– Rent-a-Center, Inc. (RCII) Tumbles DOWN (18.45%) After Company Announces Disappointing Preliminary Earnings Report with Sales Dropping More than 14%
Most Talked About
Tesla Motors, Inc. (TSLA) a Strong Buy After Ticking UP (2.27%) Following Regulators Clearing the Company of Defects in Autopilot Crash Death
The TIP Sheets
– Thursday, January 19th
– GNC Holdings, Inc. (GNC) Topples DOWN (16.95%) Following Another Analyst Downgrade. With More Room to Fall to Meet Target, Look for Shares to Continue DOWN
Unusual Volume
– Netflix, Inc. (NFLX) Pops UP (3.86%) as Subscribers Hit All Time High Following Biggest Ever Quarterly Subscriber Growth. Expect Shares to Continue UP