The Capitalist Newsletter – January 24, 2017
TRUMP FORMALLY WITHDRAWS U.S. FROM TRANS-PACIFIC PARTNERSHIP; OPENS DOOR FOR POLICY CHANGE
President Donald Trump wasted no time in taking action and following up on his campaign promises. On Monday, our 45th president signed 3 executive actions, the first of which unravels former President Barack Obama's signature trade agreement before it ever went into action. With the Trans-Pacific Partnership deal, what comes next?
Read The Capitalist's Take Here
---
JUDGE BLOCKS AETNA-HUMANA MERGER ON ANTITRUST GROUNDS
A federal judge Monday blocked the proposed merger of health insurers Aetna Inc. and Humana Inc. on antitrust grounds, a potentially fatal blow to the $34 billion deal and a capstone victory for Justice Department antitrust officials under former President Barack Obama. U.S. District Judge John D. Bates ruled the Justice Department had proven its case that the merger would unlawfully threaten competition. harming seniors who buy private Medicare coverage as well as some consumers who purchase health plans through an Affordable Care Act insurance exchange…
Read More at Wall Street Journal Here
---
WAL-MART TO SELL CARS VIA PARTNERSHIPS
Consumers are completing more and more of the car buying process outside the dealership, and now Walmart is throwing its hat into the ring. The nation's largest retailer has partnered with dealership groups to sell cars through a new program launching April 1. Through the CarSaver program, buyers can select their desired new or used vehicle and apply for financing and insurance. Walmart will host CarSaver kiosks inside 25 of its Supercenters at launch, although customers can also go through the process on their own online or by calling an 800 number. After this initial stage, CarSaver links the customer to a local dealership so they can complete the transaction.
---
Closing Bell
– Monday, January 23rd
Markets Dip Lower as Investors Wait to See What Trump Does
Big Insider Trades
– The Boston Beer Company, Inc. (SAM) President Martin Roper Sells $1.5m
– Denali Holding, Inc. (DVMT) CEO Michael Dell Buys $425k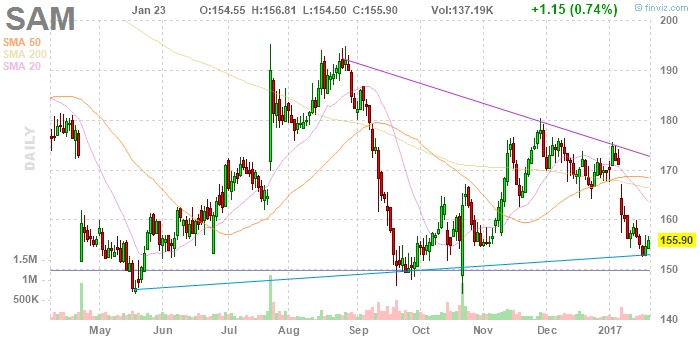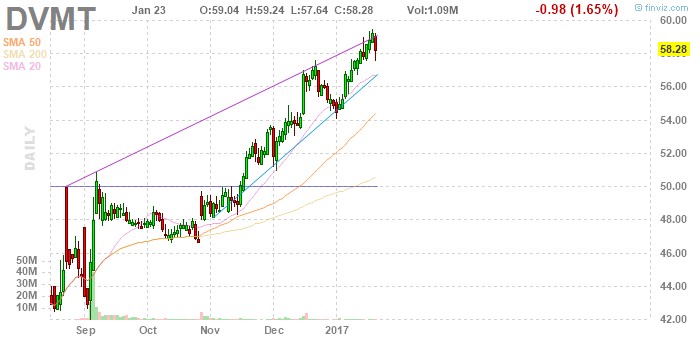 Winners & Losers
– DryShips, Inc. (DRYS) Rockets UP (434.65%) After Acquiring Company's First Very Large Gas Carrier with a 5 Year Time Charter Attached to an Oil Major
– QUALCOMM, Inc. (QCOM) Tanks DOWN (12.72%) After Law Firm Investigates Claims on Behalf of Company's Investors Following Apple Suit
Most Talked About
Yahoo!, Inc. (YHOO) Considered a Majority Strong Buy After Wall Street Beat; Verizon Deal Prediction
The TIP Sheets
– Monday, January 23rd
– Aetna, Inc. (AET) Falls DOWN (2.72%) After Federal Judge Blocks Humana Merger. With the Merger Dead and Healthcare's Future Unclear, Expect Shares to Continue DOWN
Unusual Volume
– QUALCOMM, Inc. (QCOM) Tumbles DOWN (12.72%) on 92.5m Shares Traded After Law Firm Opens Investigation into Company on Behalf of QUALCOMM Investors. Paired with Apple Lawsuit, Expect Shares to Continue DOWN