The Capitalist Newsletter – January 26, 2017
TRUMP SIGNS ORDER TO EXPEDITE BORDER WALL; BUT CAN HE ACTUALLY MAKE IT HAPPEN?
The infamous wall is really being built. Well, at least in theory. Donald Trump has promised a wall between the U.S. and Mexico since he announced his candidacy in June, 2015. And on Wednesday, he fulfilled his promise. Well, kind of. President Trump signed an executive order to expedite the building of his famous wall, but so far there are few details as to how that will actually happen? What's next for the wall? And how can investors benefit from it?
Read The Capitalist's Take Here
Read More at Wall Street Journal
---
OPRAH PARTNERS WITH KRAFT HEINZ TO SELL HEALTHY REFRIGERATED MEALS
Oprah Winfrey, who gave a boost to Weight Watchers International Inc. by becoming the face of the company, is now embarking on a plan to sell refrigerated meals with Kraft Heinz Co. The media magnate is starting a joint venture with Kraft called Mealtime Stories, aiming to make nutritious food more widely available, according to a statement Wednesday. Kraft will develop and sell the new line, which will initially focus on ready-to-eat refrigerated dishes…
---
UNITED RENTALS TO ACQUIRE NES RENTALS FOR $965 MILLION
United Rentals Inc (URI.N), the world's largest equipment rental company, said on Wednesday it would buy NES Rentals Holdings II Inc for about $965 million in cash. Stamford, Connecticut-based United Rentals said the deal would expand its presence in the U.S. East Coast, Gulf states and the Midwest….
Read More at Street Insider Here
---
Closing Bell
– Wednesday, January 25th
Markets All Close at Record Highs led by Financials
Big Insider Trades
– BB&T Corp. (BBT) Sees 11 Execs Combine to Sell $35m
– Alliance Data Systems Corp. (ADS) Stakeholder ValueAct Holdings, L.P. Buys $46m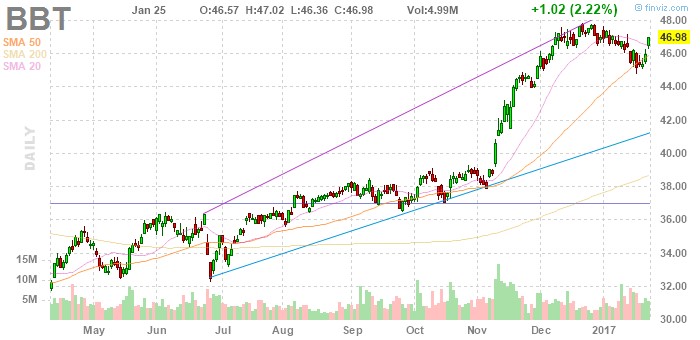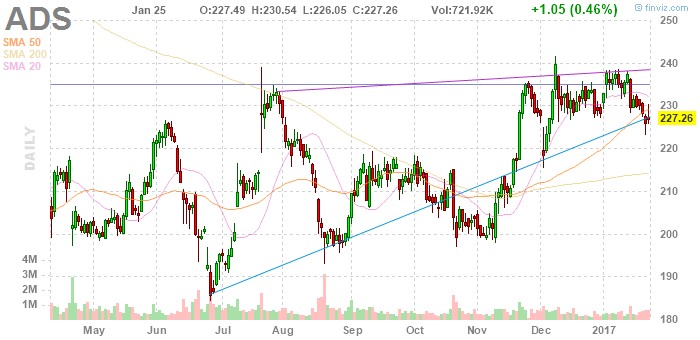 Winners & Losers
– Arctic Cat, Inc. (ACAT) Roars UP (41.71%) After Company is Bought for $247 Million by Cessna Jet Maker Textron, Inc.
– Meridian Bioscience, Inc. (VIVO) Plummets DOWN (22.19%) After Law Firm Announces Investigation of Company and Urges Investors with Losses to Contact Firm
Most Talked About
Halcon Resources Corp. (HK) a Majority Strong Buy After Issuing 3 Big Announcements
The TIP Sheets
– Wednesday, January 25th
– Halcon Resources Corp. (HK) Jumps UP (17.36%) After Company Announces $500m Divestiture, $400m Stock Offering, as well as Purchase of $705m of Land in the Southern Delaware Basin. Expect Shares to Continue UP
Unusual Volume
– Seagate Technology plc (STX) Soars UP (13.97%) on 46m Shares Traded After the Hard Drive Maker Had Surprisingly Strong Q2 Results, Beating Expectation by About 30%. Expect Shares to Continue UP