The Capitalist Newsletter – January 31, 2017
AIRPORTS EXPERIENCE CHAOS FOLLOWING TRUMP ORDER; BUT WHO'S REALLY AT FAULT?
On Friday, President Donald Trump signed an executive order halting refugee access for 120 days. He also halted travel from seven predominantly Muslim countries. As a result, protesters mobbed airports around the country, causing chaos for travellers. And while those actions certainly took a toll on airport congestion, there appears to be another culprit equally involved; Delta Airlines. What's going on at Delta? Should shareholders be worried?
Read The Capitalist's Take Here
Read More at Wall Street Journal
---
TRUMP SIGNS EXECUTIVE ORDER AIMING TO SLASH FEDERAL REGULATIONS
President Donald Trump signed an order on Monday that will seek to dramatically pare back federal regulations by requiring agencies to cut two existing regulations for every new rule introduced. "This will be the biggest such act that our country has ever seen. There will be regulation, there will be control, but it will be normalized control," Trump said as he signed the order in the Oval Office, surrounded by a group of small business owners. Trump's latest executive action will prepare a process for the White House to set an annual cap on the cost of new regulations, a senior official told reporters ahead of the signing…
---
DESPITE EMISSIONS SCANDAL, VOLKSWAGEN OVERTAKES TOYOTA AS WORLD'S LARGEST AUTOMAKER
If you have been dying to find out whether Toyota defended its title of World's Largest Automaker in 2016, or whether Volkswagen fulfilled its dream of becoming the world's largest, you now have the official answer: This year, the World's Largest Automaker is whichever of the two you want it to be. Volkswagen has beaten Toyota. Or maybe not….
---
Closing Bell
– Monday, January 30th
Markets Crash Down as Trump's Policies Concern Traders
Big Insider Trades
– Texas Instruments, Inc. (TXN) Senior VP Kevin Richie Sells $8.7m
– Alliance Data Systems, Corp. (ADS) Stakeholder ValueAct Holdings Buys Another $12.5m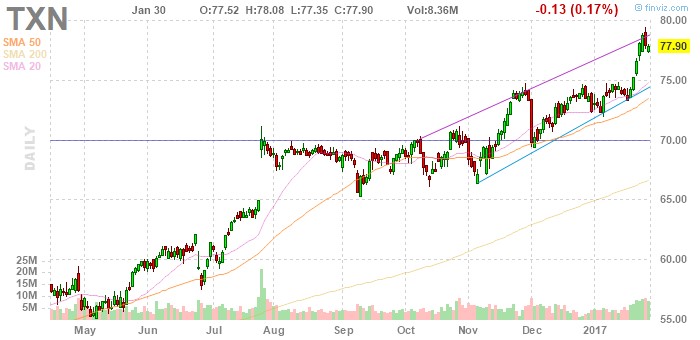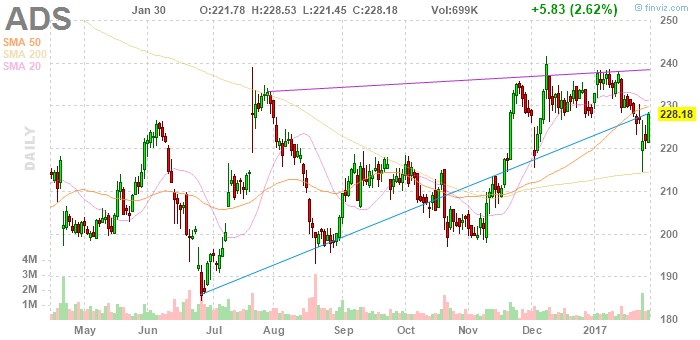 Winners & Losers
– Eco-Stim Energy Solutions, Inc. (ESES) Soars UP (48.15%) After Signig Contract to Expand Operations into Oklahoma
– Tempur Sealy International, Inc. Plummets DOWN (28.01%) After Cutting Ties with Mattress Firm
Most Talked About
Delta Air Lines, Inc. (DAL) a Majority Strong Sell After System Outages Strand Thousands of Delta Passengers Following Cancellation of Hundreds of Flights
The TIP Sheets
– Monday, January 30th
– Fitbit, Inc. (FIT) Falls DOWN (15.95%) After Lowering Guidance and Announcing the Company Will be Laying Off 10% of its Workforce. Expect Shares to Continue DOWN
Unusual Volume
– Rite Aid Corp. (RAD) Tumbles DOWN (17.46%) on 112.5m Shares Traded After Deal with Walgreens Gets Price Cut and Extension. With no Deal Conclusion Imminent, Expect Shares to Continue DOWN