The Capitalist Newsletter – January 9, 2017
FACEBOOK HIRES FORMER CNN HOST CAMPBELL BROWN TO LEAD NEWS PARTNERSHIPS TEAM
Facebook has an interesting relationship with new outlets. The social media giant is the largest content provider in the world, yet produces no content. But lately there have been cracks in the relationship as Facebook has come under fire for censoring content and for its "fake news" troubles. Now, Facebook has taken a big step towards mending relations by hiring former CNN prime-time host Campbell Brown to lead the newly created "News Partnerships" team. What can we expect from Brown in this role? And how will it impact Facebook?
Read The Capitalist's Take Here
---
SPACEX DELAYS LAUNCH DUE TO POOR WEATHER; WILL MAKE COMEBACK JANUARY 14TH
SpaceX's return to space will have to wait at least another week. The company had planned to resume liftoffs on Sunday after finishing its investigation into the spectacular explosion of a Falcon 9 rocket in September. But inclement weather in California has forced a delay of the rocket's launch from Vandenberg Air Force Base outside of Los Angeles until at least Jan. 14, SpaceX said in a tweet Sunday morning…
---
ROGUE ONE DEBUTS IN CHINA; LEADS INTERNATIONAL BOX OFFICE WITH $31 MILLION
Disney-Lucasfilm's "Rogue One: A Star Wars Story" has opened with $31 million in China during the Friday-Sunday weekend, driving the tentpole to $914.4 million in worldwide box office. The eighth "Star Wars" movie topped the international chart with $56.6 million during the weekend. That was 25% above Fox's video game adaptation "Assassin's Creed," which took in $45 million from 10,487 screens in 68 markets….
---
Closing Bell
– Friday, January 6th
Markets Close Higher led by Tech Following Jobs Report
Big Insider Trades
– Gigamon, Inc. (GIMO) Director Ted Ho Sells $2.6m
-Spark Energy, Inc. (SPKE) Director Keith Maxwell Buys $675k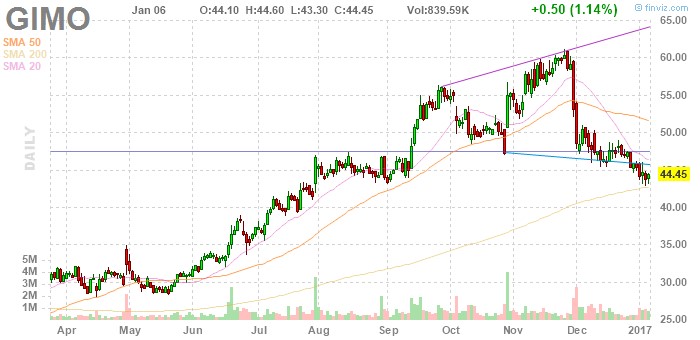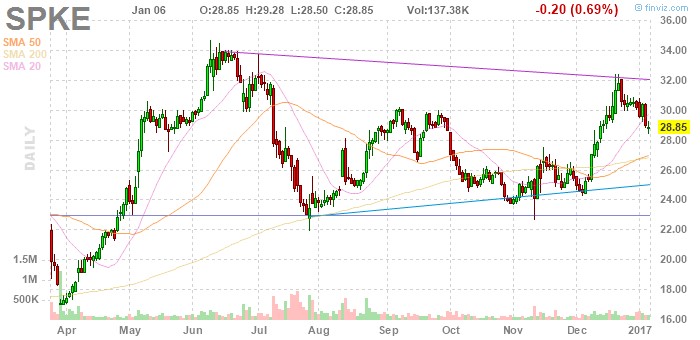 Winners & Losers
– EnteroMedics, Inc. (ETRM) Skyrockets UP Another (131.49%) as Stock Picks up Momentum following News that the Company's Therapies are Being Implemented at Two Additional Facilities
– Ruby Tuesday, Inc. (RT) Falls DOWN (24.65%) After Company Releases Poor Q2 Results Where Sales Dropped Down Nearly 18%
The TIP Sheets
– Friday, January 6th
– EnteroMedics, Inc. (ETRM) Skyrockets UP Another (131.49%) as Stock Picks up Momentum following News that the Company's Therapies are Being Implemented at Two Additional Facilities. Once Momentum Falters, Traders Will Temper Expectations. Look for Shares to Eventually Fall Back DOWN
Unusual Volume
– J.C. Penney Company, Inc. (JCP) Falls DOWN (3.69%) on 58m Shares Traded After Poor Holiday Sales, Store Closings, and Selling its Headquarters. Expect Shares to Continue DOWN