The Capitalist Newsletter – March 1, 2017
AMAZON'S AWS CLOUD SERVICE SUFFERS OUTAGES; DISRUPTS LARGE PART OF INTERNET
While many people are unaware of just how many sites rely on Amazon Web Services to host information, more are aware of just how big a service AWS is after sites across the country went down Tuesday afternoon as a result of outages for Amazon. The issues are causing partially or even fully downed service for sites and apps that utilize the service. How bad is it? Should Amazon be worried?
Read The Capitalist's Take Here
---
SAMSUNG HEIR LEE JAE-YONG INDICTED ON BRIBERY CHARGES ALONG WITH FOUR EXECS
South Korean prosecutors indicted Samsung's de facto leader Lee Jae-yong on charges of bribery and four other offenses, setting in motion legal proceedings that could put the tycoon behind bars for years. The 48-year-old vice chairman of Samsung Electronics Co. was arrested Feb. 17 but prosecutors didn't press formal charges until their Tuesday deadline. In addition to bribery, prosecutors accuse Mr. Lee of embezzlement, perjury, hiding assets abroad and concealing profit gained from criminal acts.
Read More at Wall Street Journal Here
---
TRUMP PROPOSES 37 PERCENT CUT TO STATE DEPARTMENT BUDGET
The Trump administration is proposing a 37 percent spending cut for the State Department and U.S. Agency for International Development (USAID), according to multiple reports. U.S. officials say the suggested decrease would likely require laying off employees, including security contractors at diplomatic facilities overseas, The Associated Press said Tuesday. The AP said development assistance would likely take the biggest hit, citing officials familiar with the proposal…
---
Closing Bell
– Tuesday, February 28th
Markets Slip Down Ahead of Trump Address
Big Insider Trades
– Bank of Hawaii Corp. (BOH) Vice Chairman James Polk Sells $2m
– GNC Holdings, Inc. (GNC) Director Philip Mallott Buys $200k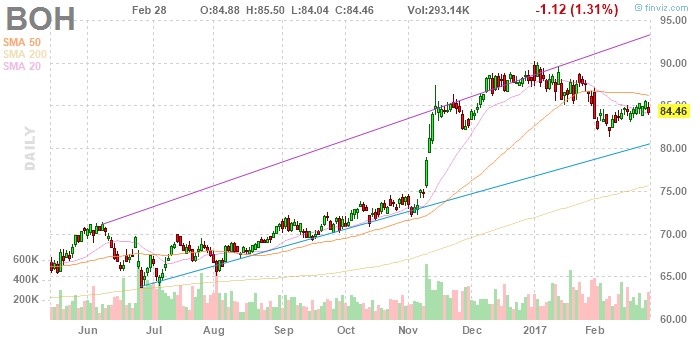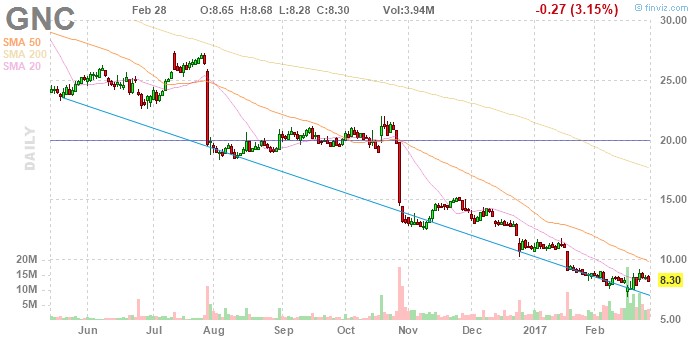 Winners & Losers
– Kite Pharma, Inc. (KITE) Soars UP (24.53%) After Cancer Therapy Study Show Promising Results
– Fiesta Restaurant Group, Inc. (FRGI) Tumbles DOWN (23.51%) After Naming CEO and Suspending Talks of Selling the Company
Most Talked About
Charles Schwab Corp. (SCHW) Considered a Majority Strong Buy After Slashing Commissions to Match Fidelity
The TIP Sheets
– Tuesday, February 28th
– Nutrisystem, Inc. (NTRI) Jumps UP (18.62%) After Q4 Sales Show Promising Start to "Diet Season". Expect Shares to Continue UP
Unusual Volume
– Target Corp. (TGT) Tilts DOWN (12.17%) on 45.5m Shares Traded After Dismal Q4 Reports and Full-Year 2016 Earnings Miss. 2017 Guidance Missed Expectations by a Staggering $1.34 per Share. Expect Shares to Continue DOWN