The Capitalist Newsletter – March 15, 2017
STUDENT LOAN DEFAULTS RISE BY 1.1 MILLION IN 2016 AS PAYMENTS CONFLICT WITH LABOR MARKET
College used to be a luxury once upon a time in America. Ivy league schools were havens for the elite to network and launch their careers. In modern times, however, college has almost become a prerequisite for finding an entry level position in most industries. But with that college degree also comes with debt. And what once was a bit of assistance to help students achieve their dreams has now turned into a full scale cash machine generating trillions in student debt. However, that industry is taking a hit as more Americans than ever are defaulting on student loan payments. What does that mean for those who default?
Read The Capitalist's Take Here
---
SAKS OWNER HUDSON'S ON THE BAY IN TALKS TO BUY NEIMAN MARCUS
Neiman Marcus Group Ltd. is in talks to sell itself to the parent of Saks Fifth Avenue, according to people familiar with the matter, as the two upscale chains struggle with a shift away from traditional stores, even among the wealthiest shoppers. The luxury department-store operator, which has been controlled by private-equity firms for a dozen years, has been grappling with a $5 billion debt load as sales have declined in recent years.
Read More at Wall Street Journal Here
---
MNUCHIN TO MEET WITH COUNTERPARTS FOR FIRST TIME AT G-20 ON THURSDAY
Germany expects finance chiefs from the Group of 20 nations to find common ground when they meet later this week despite disagreements in some areas, a senior German finance ministry official said Monday. The comments come as finance ministers and central bank governors from the Group of 20 are set to meet in Baden-Baden, Germany, on Friday and Saturday.
"We expect a proper agreement on the key issues, but of course there will be different emphasizes and opinions," said the German finance ministry official, who declined to be identified. "We think the discussions will be constructive and come to a good agreement."
The U.S.'s new Treasury Secretary Steven Mnuchin will meet his counterparts for the first time to discuss the new U.S. administration's view on free trade and ideas to change corporate taxation…
Read More at Wall Street Journal Here
---
Closing Bell
– Tuesday, March 14th
Markets Close DOWN as Crude Slides for Seventh Straight Session
Big Insider Trades
– Hewlett Packard Enterprise Co. (HPE) EVP Michael Nefkens Sells $5.75m
– Medifast, Inc. (MED) Director Glenn Welling Buys $700k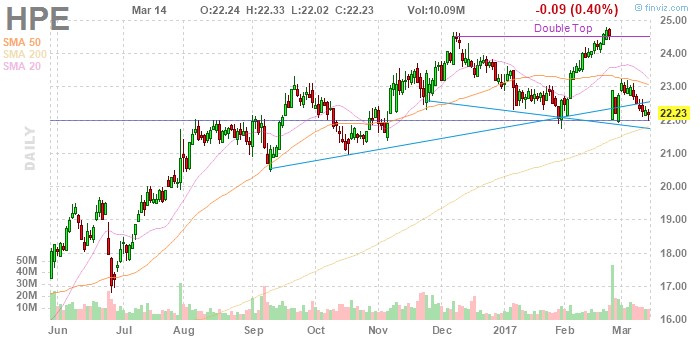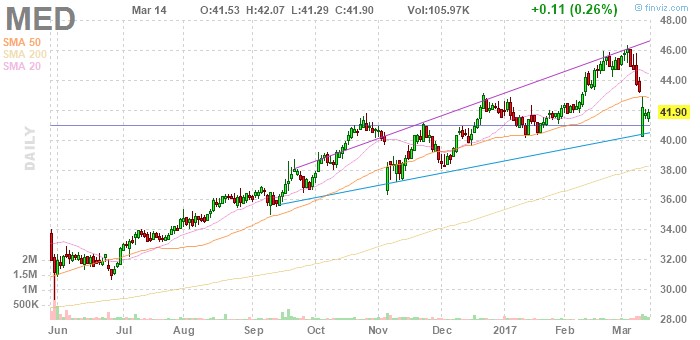 Winners & Losers
– MoneyGram International, Inc. (MGI) Rises UP (24.57%) as Bidding War Breaks out for Company
– Adeptus Health, Inc. (ADPT) Plunges DOWN (36.21%) After Hiring of Restructuring Officer Seen as Latest Sign of Trouble
Most Talked About
MoneyGram International, Inc. (MGI) a Majority Strong Buy After Euronet Worldwide, Inc. Makes Competing Offer to Buy the Company
The TIP Sheets
– Tuesday, March 14th
– Ruby Tuesday, Inc. (RT) Rises UP (24.14%) Upon Company Announcing it Would Consider a Sale. If Sales Talk Continues, Expect Shares to Continue UP
Unusual Volume
Valeant Pharmaceuticals International, Inc. (VRX) Tumbles DOWN (10.07%) on 78m Shares Traded After Longtime Investor Bill Ackman Sells His Shares at a Reported Loss of $4 Billion. Expect Shares to Continue DOWN