The Capitalist Newsletter – March 16, 2017
FED RAISES RATES; HERE'S HOW IT AFFECTS YOUR WALLET (BUT NOT YOUR BANK ACCOUNT)
On Wednesday, the Federal Reserve raised interest rates by a quarter percent in what was regarded as a widely expected move. Although this is only the third rate increase in the last 10 years, it's pretty clear that the Fed believes in the current strength of the economy and more rate hikes are on the way in 2017. How do these hikes affect you and your wallet?
Read The Capitalist's Take Here
Read More at Wall Street Journal
---
HOUSE INTELLIGENCE COMMITTEE LEADERS REJECT TRUMP'S WIRETAP ALLEGATION
The top lawmakers on the House Intelligence Committee on Wednesday rejected an allegation made by President Donald Trump earlier this month that his phone line was ordered tapped by his predecessor. Mr. Trump, without offering any evidence, said on Twitter early this month that then-President Barack Obama had tapped Trump Tower, where the president lived and worked during the campaign. It was an extraordinary claim of illegal activity by a former president.
Read More at The Guardian Here
Read More at Wall Street Journal Here
---
RUSSIAN SPIES CHARGED IN MASSIVE YAHOO EMAIL HACK
In a development that can only heighten the distrust between American and Russian authorities on cybersecurity, the Justice Department on Wednesday charged two Russian intelligence officers with directing a sweeping criminal conspiracy that broke into 500 million Yahoo accounts in 2014. The Russian government then used the information it obtained from the intelligence officers and two others named in the indictment — a Russian hacker and a Kazakh national living in Canada — to focus on foreign officials, business executives and journalists, federal prosecutors said.
---
Closing Bell
– Wednesday, March 15th
Markets Close UP Following Fed's Rate Hike
Big Insider Trades
– AutoNation, Inc. (AN) EVP Jonathan Ferrando Sells $2.25m
– Tandy Leather Factory, Inc. (TLF) Director James Pappas Buys $3.5m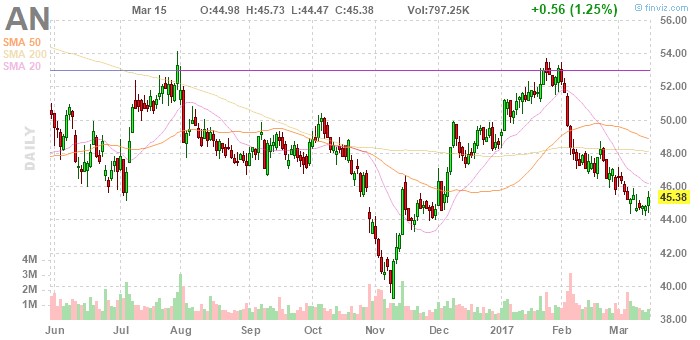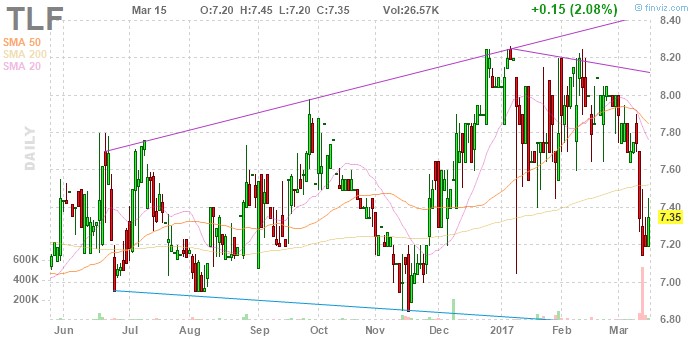 Winners & Losers
– Cerulean Pharma, Inc. (CERU) Rises UP (33.04%) on Acquisition Hopes
– The Rubicon Project, Inc. (RUBI) Plummets DOWN (27.77%) After the Company's Fourth Quarter Report Shows Disappointing First-Quarter Guidance
Most Talked About
Yahoo!, Inc. (YHOO) Considered a Majority Strong Buy After U.S. Charges Russian Spies with Yahoo Hack, a Good Sign the Deal with Verizon May go Through
The TIP Sheets
– Wednesday, March 15th
– Pretium Resources, Inc. (PVG) Rises UP (13.64%) After Being Raised to "Outperform" by Multiple Analysts. Expect Shares to Continue UP
Unusual Volume
Cerulean Pharma, Inc. Soars UP (33.04%) on 31m Shares Traded on News that the Company Found a Buyer to Acquire Them Following a February 1st Press Release Exploring the Option. Expect Shares to Continue UP