The Capitalist Newsletter – March 17, 2017
TRUMP UNVEILS "AMERICA FIRST" BUDGET PLAN; HERE'S HOW IT PLAYS OUT
While President Trump previewed pieces of his "America First" budget plan a couple weeks ago, asking Congress for a $54 billion increase in defense spending, the details of the plan weren't revealed until Thursday. Now that the plan is available for public scrutiny, it looks like Trump may find resistance on both sides of the aisle. What's the plan look like? Where is the biggest resistance likely to come from? Who are the casualties of Trump's budget?
Read The Capitalist's Take Here
---
MICHAEL FLYNN WORKED FOR SEVERAL RUSSIAN COMPANIES, WAS PAID MORE THAN 50K
President Trump's former national security adviser, Mike Flynn, was paid tens of thousands of dollars by Russian companies shortly before he became a formal adviser to the then-candidate, according to documents obtained by a congressional oversight committee that revealed business interests that hadn't been previously known.
Read More at Wall Street Journal Here
Read More at Washington Post Here
---
TRUMP VOWS APPEAL UP TO SUPREME COURT AFTER LOSS ON TRAVEL BAN VERSION 2.0
A defiant President Donald Trump has pledged to appeal to the U.S. Supreme Court if necessary to fight for his revised travel ban, parts of which were halted by two different federal judges in recent days. The legal path forward will be challenging, though, as lawsuits work their way through federal courts on opposite sides of the country, in Hawaii and Maryland, as well as in Washington state, where a judge may rule soon on another challenge to the new ban.
Read More at Wall Street Journal Here
---
Closing Bell
– Thursday, March 16th
Markets Slip and Close Flat Weighed by Declines in Utilities, Health, and Energy
Big Insider Trades
– Activision Blizzard, Inc. (ATVI) CFO Dennis Durkin Sells $5m
– ICU Medical, Inc. (ICUI) Director George Lopez Buys $1.85m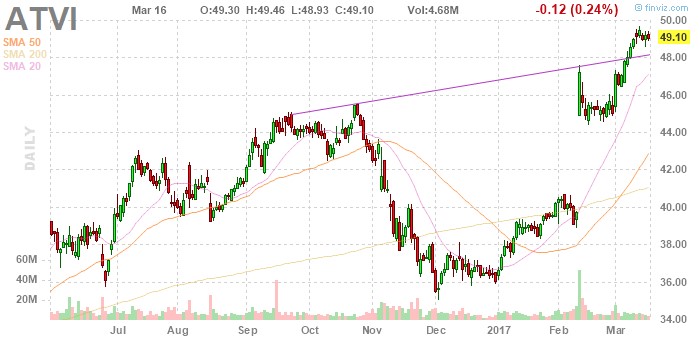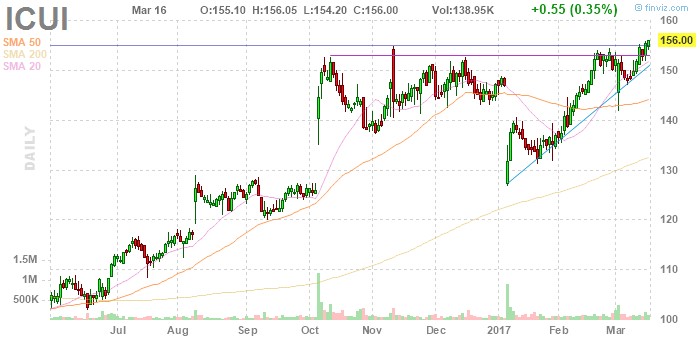 Winners & Losers
– Seres Therapeutics, Inc. (MCRB) Rockets UP (37.11%) After FDA Grants a Do-Over
– TrovaGene, Inc. (TROV) Slips DOWN (25.71%) After Reporting Larger Than Expected Losses in Q4
Most Talked About
Dollar General Corp. (DG) Considered a Majority Strong Buy After Announcing Pay Hike Plans to Fortify Strong Sales Growth
The TIP Sheets
– Thursday, March 16th
– GoPro, Inc. (GPRO) Jumps UP (15.78%) After the Company Announced First Quarter Revenue Will be at the High End of its Previous Outlook. Along with Other Encouraging Updates, Expect Shares to Continue UP
Unusual Volume
Oracle Corp. (ORCL) Ticks UP (6.23%) on 67m Shares Traded After Cloud Sales Trigger Buying Rush. Oracle Saw its Highest Close in Two Years After Earnings Show Improvement with Cloud Push. Expect Shares to Continue UP