The Capitalist Newsletter – March 22, 2017
U.S. WEIGHING ECONOMIC SANCTIONS AGAINST NORTH KOREA FOR MISSILE LAUNCHES
While tensions with North Korea have always been high, lately the relationship between the U.S. and Kim Jong-Un have been particularly touchy. North Korea has always talked a big game but struggled to back that up with military technology. Recently, however, North Korea launched test missile strikes to showcase a capability to attack the U.S. And while North Korea isn't quite ready for war, the country is definitely working towards it. To dissuade the country, the U.S. is now exploring economic sanctions against North Korea. How do sanctions work against a country who wants nothing but war with us? Can the plan actually work?
Read The Capitalist's Take Here
---
TARGET TO SPEND $7 BILLION ON UPDATING ITS STORES AND ECOMMERCE; HERE'S A PREVIEW
In its latest attempt to update its stores, Target is trying a new layout to adapt to changing shopper behaviors: separate entrances for those in a hurry and those who want to browse. The discount chain announced the plan on Monday at the Shoptalk conference in Las Vegas, saying that Target's first fully redesigned story under that concept will open in metro Houston in October as part of a broader $7 billion, multi-year investment to update its stores and e-commerce.
---
WAL-MART UNVEILS 'STORE NO. 8 TECH INCUBATOR IN SILICON VALLEY
Wal-Mart Stores Inc. is creating a technology-startup incubator in Silicon Valley to identify changes that will reshape the retail experience, including virtual reality, autonomous vehicle and drone delivery and personalized shopping.
The incubator will be called Store No. 8, a reference to a Wal-Mart location where the company experimented with new store layouts. Marc Lore, chief executive officer of Wal-Mart's e-commerce operations, announced the incubator Monday at the ShopTalk conference in Las Vegas.
---
Closing Bell
– Tuesday, March 21st
Markets Plunge DOWN After Financials Drop as Investors Worry About Trump Promises
Big Insider Trades
– Akamai Technologies, Inc. (AKAM) CFO James Benson Sells $2m
– The Female Health Company (FHCO) Director Georges Makhoul Buys $100k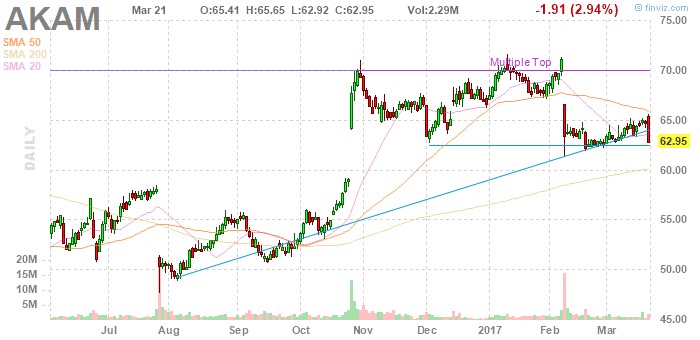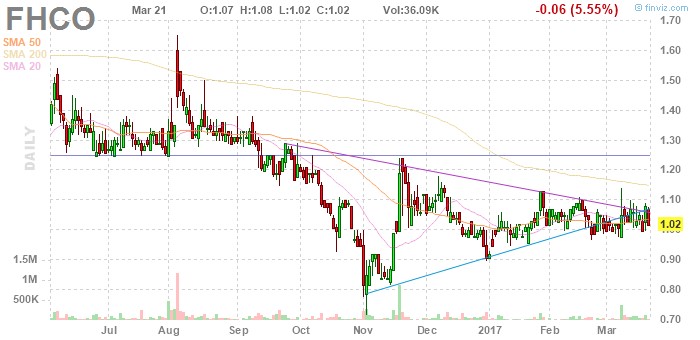 Winners & Losers
– Pulmatrix, Inc. (PULM) Jumps UP (39.57%) After Receiving European Patent for Inhaled Drug Delivery Technology
– Bebe Stores, Inc. (BEBE) Plummets DOWN (44.48%) After Announcing Plans to Shut Physical Stores and Focus Solely on Web Sales
Most Talked About
General Mills, Inc. (GIS) Considered a Majority Strong Sell After Recording its Seventh Consecutive Quarterly Sales Decline
The TIP Sheets
– Tuesday, March 21st
– Silicom Ltd. (SILC) Soars UP (20.74%) After Securing $17m in Orders Following Design Win From Top-10 Cloud Company. The Win is the Most Significant Design Win in Company History. Expect Shares to Continue UP
Unusual Volume
Pulmatrix, Inc. (PULM) Soars UP (39.57%) on 23m Shares Traded After Receiving European Patent for Inhaled Drug Delivery Technology. The Technology Would Would Address Serious Pulmonary Diseases. Expect Shares to Continue UP