The Capitalist Newsletter – March 6, 2017
"LOGAN" PREMIERS TO TUNE OF $250 MILLION; SIGNALS A CHANGE IN STRATEGY FOR FOX?
After 17 years, Hugh Jackman has become almost synonymous with the Marvel character Wolverine, the role that essentially launched his acting career. But now, after almost two decades, the franchise is shutting down. Fox released Logan this weekend to massive success, seeing more $250 in opening weekend box office sales worldwide. That number is even more impressive when you take into consideration its R rating, meaning that kids, the majority of superhero audiences, could not attend without parents. Between the success of Logan and Deadpool, is Fox changing direction with its movie strategy?
Read The Capitalist's Take Here
---
WHITE HOUSE REQUESTS CONGRESS INVESTIGATE WHETHER OBAMA TAPPED TRUMP'S PHONES
President Donald Trump is asking Congress to look into whether the Obama administration abused its investigative powers during the 2016 election, White House press secretary Sean Spicer said in a statement Sunday. The request came a day after Trump took to Twitter to accuse former President Barack Obama, without providing any evidence, of wiretapping his phones in Trump Tower in the weeks before the November election…
---
NINTENDO SWITCH LAUNCHES TO SUCCESS; SELLS OUT ACROSS THE COUNTRY
The Nintendo Switch finally hit the market today, at least for the lucky gamers that either snagged a preorder months ago or waited in line for a handful of units at select retailers. Nintendo's new console is a new idea in the world of video games: it's a portable console some of the time, with dual analog controls on the sides of a tablet device to allow gamers to play titles like Legend of Zelda: Breath of the Wild on the go. But it can also be loaded into a dock and beamed to a television for a more traditional living room experience. Hence, "Switch." …
Read More at Investor's Business Daily Here
Read More at NY Daily News Here
---
Closing Bell
– Friday, March 3rd
Markets Hold Steady as Traders Prepare for Rate Hike
Big Insider Trades
– Best Buy Co., Inc. (BBY) General Counsel & Secreta Keith Nelson Sells $4m
– Fiesta Restaurant Group, Inc. (FRGI) Director Brian Friedman Buys $13m Over Three Days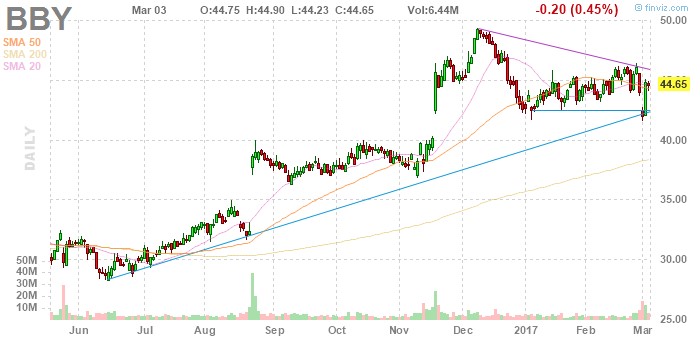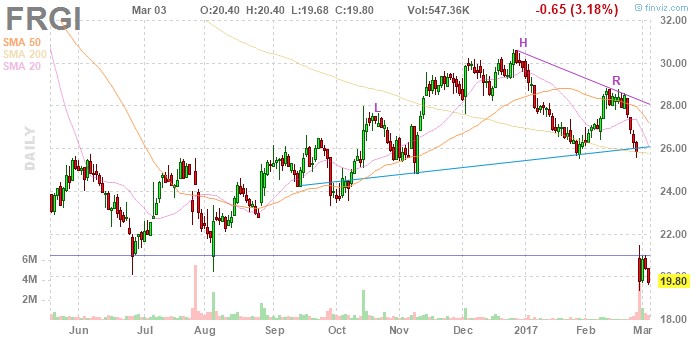 Winners & Losers
– Rennova Health, Inc. (RNVA) Jumps UP (38.35%) After One of its Medical Centers Opens Online Job Portal to the Community
– Nutanix, Inc. (NTNX) Plunges DOWN (26.09%) After Q2 Results Missed Company Outlook Following Sales Problems and Rising Costs
Most Talked About
Snap, Inc. (SNAP) Rises UP (10.66%)Slightly Considered a Strong Buy as Momentum Slips and Investors Weigh Company
The TIP Sheets
– Friday, March 3rd
– Costco Wholesale Corp. (COST) Slips DOWN (4.34%) After Raising Fees and Wall Street Miss. Expect Shares to Continue DOWN
Unusual Volume
Deutsche Bank, AG (DB) Ticks DOWN (4.26%) on 22.5m Shares Traded After Sales Announcing Plans to Recombine Markets and Investment Bank. Expect Shares to Bounce Back UP