The Capitalist Newsletter – March 7, 2017
TRUMP SIGNS NEW EXECUTIVE ORDER; BRINGS BACK REVISED TRAVEL BAN
Just weeks ago, President Trump signed an executive order which restricted travel into the U.S. from seven predominantly Muslim countries. That order resulted in chaos as American citizens and green card holders were detained from returning home. Protests erupted around the country, practically shutting down airports as protesters picketed. Even the New York City Taxi Driver Union joined the protests, stopping all service to JFK airport. That ban was shut down by the courts as unconstitutional. Now, the same ban is back – sort of. What's changed with Trump's new travel ban? Will it hold up in court?
Read The Capitalist's Take Here
Read More at Wall Street Journal
---
DESPITE TRUMP'S PROMISE, KEYSTONE PIPELINE WILL NOT USE AMERICAN STEEL
A Trump administration official said an executive order approving two pipeline projects and mandating the use of American-made steel won't apply to the construction of the Keystone XL oil pipeline, despite prior statements by President Donald Trump that it would. Days after taking office in January, Mr. Trump signed an executive order to speed approval of two pipeline projects that had been blocked by the Obama administration, the Keystone XL and the Dakota Access Pipeline. On several occasions since then, President Trump has said that the order would require the use of steel made in the U.S.
Read More at Wall Street Journal Here
Read More at Huffington Post Here
---
FBI DIRECTOR JAMES COMEY ASKS JUSTICE DEPARTMENT TO REJECT TRUMP'S WIRETAPPING CLAIM
The F.B.I. director, James B. Comey, asked the Justice Department this weekend to publicly reject President Trump's assertion that President Barack Obama ordered the tapping of Mr. Trump's phones, senior American officials said on Sunday. Mr. Comey has argued that the highly charged claim is false and must be corrected, they said, but the department has not released any such statement…
Read More at Wall Street Journal Here
---
Closing Bell
– Monday, March 6th
Markets Close DOWN Weighed by Financials
Big Insider Trades
– Leidos Holdings, Inc. (LDOS) Director John Jumper Sells $2.25m
– Xenia Hotels & Resorts, Inc. (XHR) Director Jeffrey Donahue Buys $500k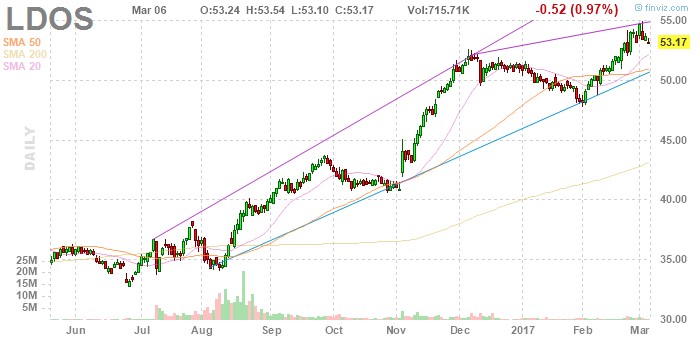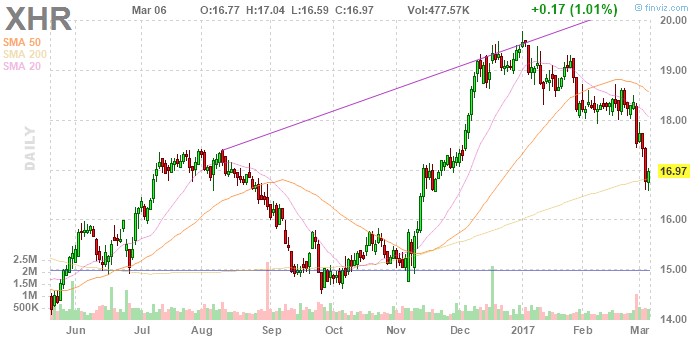 Winners & Losers
– TG Therapeutics, Inc. (TGTX) Rockets UP (90.65%) After Successful Phase III Leukemia Drug Trial, Possibly Seeing Accelerated FDA Approval
– Snap, Inc. (SNAP) Tumbles DOWN (12.26%) as Investors Question Valuation
Most Talked About
General Motors Company (GM) Considered a Majority Strong Buy After Announcing Plans to Lay Off 1,100 Employees at Michigan Plant After Domestic Production Shift
The TIP Sheets
– Monday, March 6th
– Snap, Inc. (SNAP) Slips DOWN (12.26%) as Investors Weigh Valuation. With no Profits Coming in, and Momentum Going Out, Expect Shares to Head Towards Opening Valuation and Continue DOWN
Unusual Volume
TG Therapeutics, Inc. (TGTX) Soars UP (90.65%) on 38m Shares Traded After Extremely Positive Phase III Trials for Leukemia Drug. The Overwhelming Results Should Lead to Expedited FDA Approval. Expect Shares to Continue UP