The Capitalist Newsletter – March 8, 2017
HOUSE REPUBLICANS UNVEIL OBAMACARE REPLACEMENT; BUT WILL IT PASS?
Keeping to his campaign promises, President Trump has pushed House Republicans to repeal and replace the Affordable Care Act. However, Trump also urged Republicans to let Democrats handle the replacement of the program, noting that it's an incredibly complicated piece of legislation. Now, Republicans have at long last provided a plan to do away with Obamacare. But that plan is already coming under fire from both sides of the aisle. What do we know about the new plan? What are the chances that it passes?
Read The Capitalist's Take Here
Read More at Wall Street Journal
---
WIKILEAKS RELEASES TROVE OF ALLEGED C.I.A. HACKING DOCUMENTS
WikiLeaks on Tuesday released thousands of documents that it said described sophisticated software tools used by the Central Intelligence Agency to break into smartphones, computers and even Internet-connected televisions. If the documents are authentic, as appeared likely at first review, the release would be the latest coup for the anti-secrecy organization and a serious blow to the C.I.A., which maintains its own hacking capabilities to be used for espionage.
Read More at Business Insider Here
---
U.S. BEGINS SHIPPING CONTROVERSIAL ANTI-MISSILE SYSTEM TO SOUTH KOREA FOLLOWING NORTH KOREA MISSILE LAUNCH
The United States has begun shipping a controversial anti-missile system to South Korea after North Korea test-launched four medium-range missiles on Monday, U.S. officials told NBC News. The system, called THAAD, which stands for Terminal High Altitude Area Defense, is an anti-missile system designed to counter a threat like that from North Korea…
Read More at Wall Street Journal Here
---
Closing Bell
– Tuesday, March 7th
Markets Close DOWN Weighed by Health and Energy
Big Insider Trades
– New Relic, Inc. (NEWR) CEO Lewis Cirne Sells $1m
– Edgewater Technology, Inc. (EDGW) Director Fred DiSanto Buys $1.25m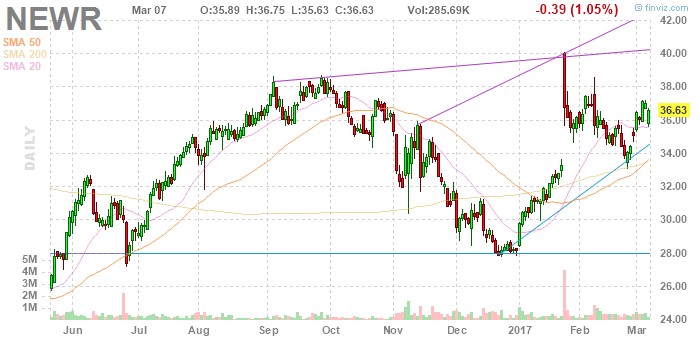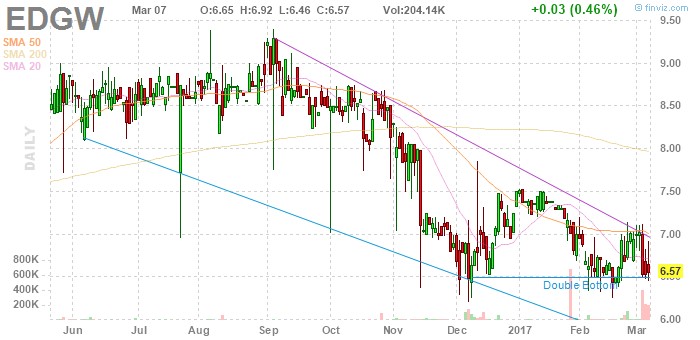 Winners & Losers
– Nimble Storage, Inc. (NMBL) Rises UP (46.28%) After Hewlett Packard Agrees to Buy Company for $1.09 Billion
– Seadrill Partners LLC (SDLP) Falls DOWN (16.71%) After Being Impacted by Company Restructuring and Rejoining Parent Company Seadrill Ltd.
Most Talked About
Hewlett Packard Enterprise Company (HPE) Considered a Majority Strong Buy After Purchasing Nimble Storage for $1.09 Billion
The TIP Sheets
– Tuesday, March 7th
– Dicks Sporting Goods (DKS) Slips DOWN (8.61%) After Cutting Ties with 20% of Suppliers. With a Strong Q4 Earnings Beat and More Targeted Offering, Expect Shares to Bounce Back UP
Unusual Volume
Weatherford International plc (WFT) Rose UP (12.56%) on 107m Shares Traded After Naming Halliburton's CFO as Company's New CEO. Expect Shares to Continue UP