The Capitalist Newsletter – November 11, 2016
TRUMP PROMISES JOBS FOR AMERICANS; BUT WITH THAT… INFLATION
Donald Trump's surprise upset of Hillary Clinton had markets around the world reeling and then surging on Wednesday. Thursday looked to be more of the same as stocks continued to climb, with the Dow Jones setting a record high. And while investors are happy as they embrace Trump's policies, should consumers be celebrating or worried as those same policies may bring rampant inflation?
Read The Capitalist's Take Here
---
DISNEY TO CONSIDER CHANGES; MAY SPIN OFF ESPN
Content distribution giant Disney is being held back from its full potential by ESPN and may consider spinning off the sports broadcast network, Liberty Media Chairman John Malone told CNBC on Thursday. "If I had to guess, what you will see is a split of Disney with ESPN spun off and, probably, ESPN could be owned and protected by a distributor in the U.S.," Malone said..
Read More at Investor's Business Daily Here
---
DOW JONES SETS RECORD HIGH AS INVESTORS REPOSITION FOR TRUMP PRESIDENCY
The Dow Jones Industrial Average rallied to a record close on Thursday as investors continued to revise their strategies and reposition portfolios in response to Donald Trump's unexpected presidential election victory..
Read More at Market Watch Here
---
Closing Bell
– Thursday, November 10th
Dow Sets Record High, Nasdaq Slips as Markets React to Trump
Big Insider Trades
– Sterling Bancorp. (STL) Director James Deutsch Sells $3.8m
– Healthcare Realty Trust, Inc. (HR) CEO David Emery Buys $2m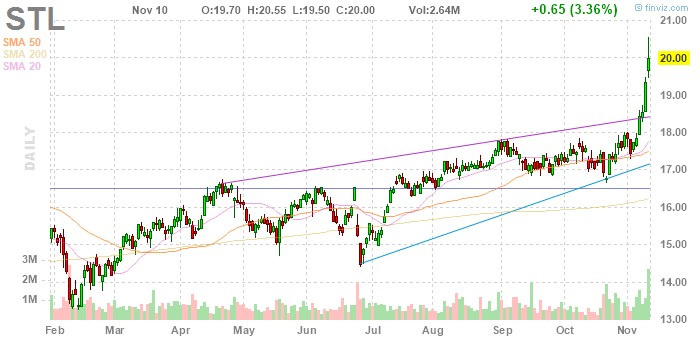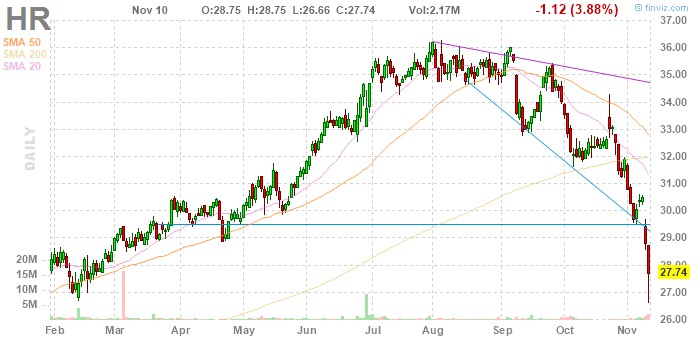 Winners & Losers
– DryShips, Inc. (DRYS) Rockets UP (133.33%) After Q3 Results Show Company Slashed Losses
– Monster Beverage Corp. (MNST) Tumbles DOWN (68.07%) After Additional Shares From 3-for-1 Split Distributed
Most Talked About
Netflix, Inc. (NFLX) a Consensus Strong Sell After Tech Falls Again Following Worries of International Dealings with Trump in Office
The TIP Sheets
– Thursday, November 10th
– TubeMogul, Inc. (TUBE) Spikes UP 81.75% After Announcing the Ad Tech Company is Being Acquired by Adobe for $540m. Expect Shares to Continue UP
Unusual Volume
– Fiat Chrysler Auto (FCAU) Sees Biggest Gain in Two Years, Jumps UP (9.68%) on 35.7m Shares Traded on Hopes That Trump May Weaken Fuel Economy Rule. If so, Look For Shares to Soar UP