The Capitalist Newsletter – November 14, 2016
AMAZON STARTS 2017 IN TRUMP'S DOGHOUSE; TOUGH TIMES AHEAD FOR THE ONLINE RETAILER?
There's been a feud of sorts between the tech industry and now President-Elect Donald Trump. The Tech Industry as a whole enjoyed a close relationship with the Obama administration, and hoped to see that relationship flourish under a Hillary Clinton presidency. Now, shares are dropping for Amazon as Donald Trump has promised Amazon will have "such problems" if he's elected. How big can those problems be? And is it time to dump Amazon?
Read The Capitalist's Take Here
---
WEEKS AFTER DEFEATED DEAL, COLOMBIA SIGNS NEW PEACE ACCORD WITH FARC
For the second time in just six weeks, it appears that Latin America's longest-running war may finally end in peace. The Colombian government and Revolutionary Armed Forces of Colombia, or FARC, announced an agreement Saturday night that would end their 52-year guerrilla war — another attempt at peace after Colombian voters narrowly rejected a previous deal in an October referendum..
Read More at Wall Street Journal Here
---
ZUCKERBERG PROMISES FACEBOOK ACTION OVER SPREAD OF FAKE NEWS
Mark Zuckerberg has said Facebook will do more to tackle fake news, and again denied it had in any way aided Donald Trump's presidential election victory. In a post on his Facebook profile Mr Zuckerberg said he hoped to announce measures to tackle fake stories "soon".
---
Closing Bell
– Friday, November 11th
Dow and Nasdaq Tick Up, S&P Down, as Trump Rally Cools
Big Insider Trades
– Rockwell Automation, Inc. (ROK) Sr. VP Doug Hagerman Sells $1m
– American Homes 4 Rent (AMH) Director Wayne Hughes Buys $7m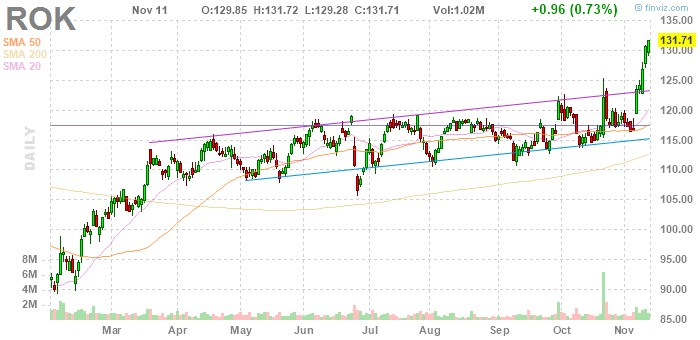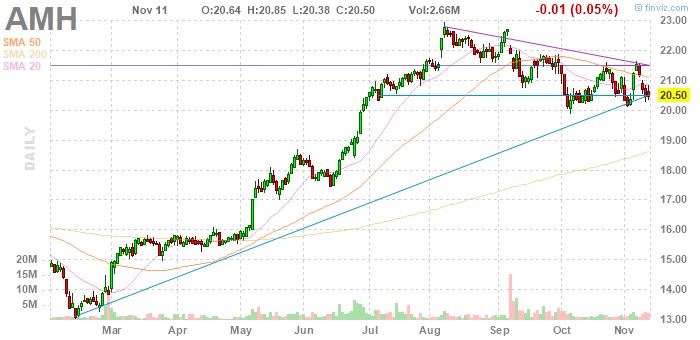 Winners & Losers
– PTC Therapeutics, Inc. (PTCT) Soars UP (88.33%) After Winning Extended European Approval for Duchenne drug
– Harmony Gold Mining Company, Ltd. (HMY) Falls DOWN (14.19%) Due to Poor Earnings, Analyst Downgrade, and Falling Gold Prices
Most Talked About
PTC Therapeutics, Inc. (PTCT) Split Down the Middle; Traders Lean Towards Buy After Drugmaker Receives European Approval for Duchenne Drug
The TIP Sheets
– Friday, November 11th
– Michael Kors Holdings, Ltd. (KORS) Falls DOWN (3.98%) Even After Earnings Beat Due to Weak Traffic. Flat Growth and Shifting Consmer Sentiment Point to a Downward Trend. Expect Shares to Continue DOWN
Unusual Volume
– NVIDIA Corp. (NVDA), Tesla's Autopilot Chip Maker, Rockets UP (29.81%) After Strong Q3 Results With Gross Margins of 59% and Revenues Topping $2 Billion. With a Bright Future and Strong Vision Moving Forward,Look For Shares to Continue UP