The Capitalist Newsletter – November 17, 2016
DRYSHIPS LEADS THE WAY AS GREEK SHIPPING SURGES; BUT DOES THE TREND HOLD WATER?
Since Donald Trump's upset victory in the election, there have been some surprising moves in the markets. But no one expected DryShips, Inc., a stock down at record lows just a couple weeks ago, to surge almost 2500 percent. As DryShips continues its meteoric rise, investors continue to chase the momentum. But can it last? And what started this rocket?
Read The Capitalist's Take Here
Read More at Wall Street Journal
---
FACEBOOK MAKES THE SAME MISTAKE TWICE, ADMITS FINDING MORE EXAGGERATED AD DATA
This past September Facebook realized it had been making an error in the way it calculated one of the video metrics on its dashboard – the average duration of video viewed. It apologized. Now it is reporting that it has uncovered other bugs that are skewing its ad metrics….
Read More at Wall Street Journal Here
---
WALGREENS CLAIMS BREACH OF CONTRACT; SUES THERANOS FOR $140 MILLION
Theranos Inc. allegedly voided 11.3% of all blood-test reports that the Silicon Valley laboratory firm provided to customers of Walgreens stores through a years long partnership between the two companies, according to legal papers the drugstore chain filed Tuesday
Read More at Wall Street Journal Here
---
Closing Bell
– Wednesday, November 16th
U.S. Stocks Ease as Rally Loses Steam
Big Insider Trades
– Shake Shack, Inc. (SHAK) Director Jonathan Sokoloff Sells $6m Over 3 Days
– Medifast, Inc. (MED) Director Glenn Welling Miles Buys $1.3m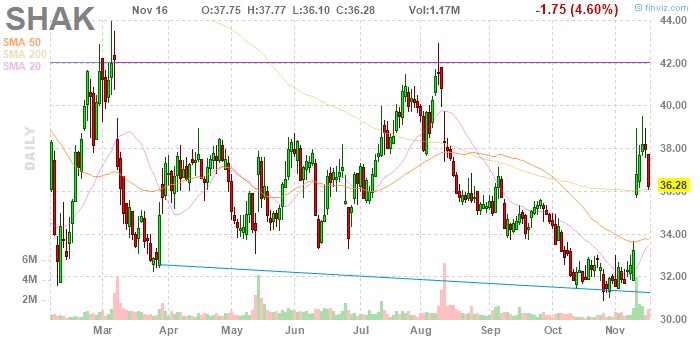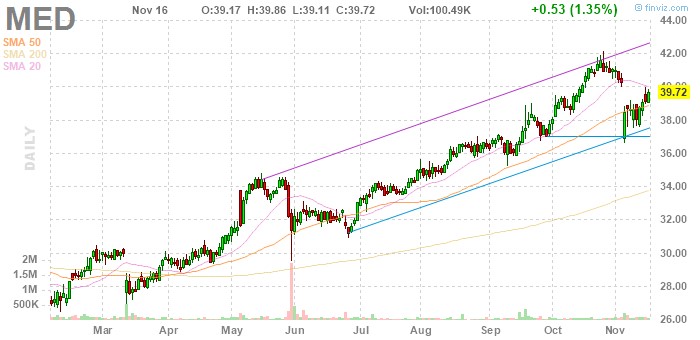 Winners & Losers
– Globus Maritime, Ltd. (GLBS), Another Greek Shipping Company, Skyrockets UP (188.06%) Following the Momentum Built Up by DryShips, Inc.
– Endologix, Inc. (ELGX) Sinks DOWN (20.53%) After FDA Asks For More Information About Drug Instead of Granting Approval
The TIP Sheets
– Wednesday, November 16th
– JPMorgan Chase & Co. (JPM) Shares Fall DOWN (2.47%) on News Donald Trump Tapped CEO Jamie Dimon for Secretary of Treasury. Dimon Formally Turned Trump Down Wednesday Evening. Expect Shares to Bounce Back UP
Unusual Volume
– PDL BioPharma, Inc. (PDLI) Falls DOWN (18.01%) on 22m Shares Traded After Announcing $150 Million Convertible Debt Offering. This Should Have no Impact on its Future Share Price. Look For Shares to Bounce Back UP