The Capitalist Newsletter – November 21, 2016
MCDONALD'S FINALLY MODERNIZES; UNVEILS NEW INITIATIVES TO BRING BACK CUSTOMERS
McDonald's is one of the most recognizable brands in the world. For decades, the golden arches were synonymous with fast food. But as consumers became more health conscientious, and as more and more eateries began competing on quality and service, McDonald's found itself closing stores and losing business. Now, the company is making some big changes in hopes of bringing old customers back and attracting new ones. But is it enough to bring the golden arches back to glory?
Read The Capitalist's Take Here
---
DISNEY TO OPEN AVATAR THEME PARK AT DISNEY'S ANIMAL KINGDOM
Disney and James Cameron are still trying to convince the world that Avatar remains a thing. And who knows, they might be right…eventually. Seven years after the film debuted, and right in the midst of four planned sequels, the Mouse has revealed that Pandora – The World of Avatar is opening in summer 2017 at Disney's Animal Kingdom..
Read More at Digital Trends Here
Read More at Theme Park Insider Here
---
BITCOIN EXCHANGE PROCESSOR LIKELY TO FIGHT IRS SUMMONS
As first reported by Motherboard, the Internal Revenue Service is seeking the personal data of all U.S. Coinbase users who transacted between 2013 and 2015. In a statement, a Coinbase spokesman said the exchange site was "very concerned with the indiscriminate breadth of the government's request." …
Read More at New York Times Here
---
Closing Bell
– Friday, November 18th
Markets Close Lower as Investors Lock in Profits
Big Insider Trades
– Hyatt Hotels Corp. (H) Stakeholder Gregory Boyd Penner Sells $8.5m
– Community Healthcare Trust, Inc. (CHCT) CEO Timothy Wallace Buys $225k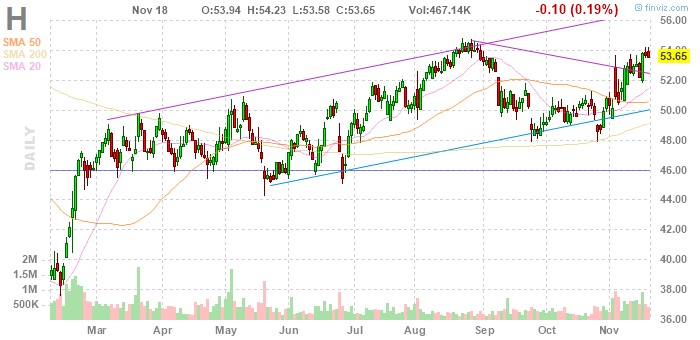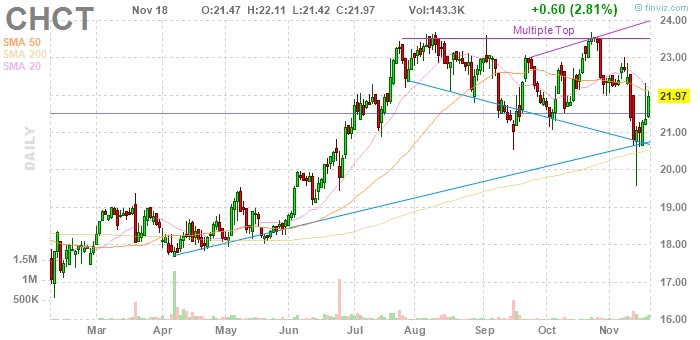 Winners & Losers
– Synutra International, Inc. (SYUT) Jumps UP (17.78%) After Announcing That the Company is Going Private in an Equity Buyout
– The Gap, Inc. (GPS) Plummets DOWN (16.61%) After Continued Sales Decline, More Planned Store Closings
The TIP Sheets
– Friday, November 18th
– Regal Entertainment Group (RGC) Falls DOWN 3.11% After Announcing the Secondary Offering of Common Stock. Expect Shares to Rebound UP
Unusual Volume
– The Gap, Inc. (GPS) Plummets DOWN (16.61%) on 31.5 Million Shares Traded After Continued Sales Decline and Announcing More Planned Store Closings. Expect Shares to Continue DOWN