The Capitalist Newsletter – November 22, 2016
MICROSOFT BETS BIG ON THE FUTURE; BRINGS ON TOP QUANTUM COMPUTING SCIENTISTS
Bill Gates has been trying to change the world through his charity for years, providing the underprivileged of the world with resources to not only survive, but thrive. Now, he's brought Microsoft into the mix. And this time, he's ready to change the world through technology. Microsoft says its doubling down on quantum computing, and that's a really big deal. What happens if they pull it off?
Read The Capitalist's Take Here
---
JAPAN SUFFERS MAGNITUDE 7 EARTHQUAKE; TSUNAMI WARNING ISSUED
A tsunami advisory is in effect for Japan's Fukushima and Miyagi Prefectures after a 6.9-magnitude earthquake struck off Honshu just before 6.00 a.m. Tuesday (4.00 p.m. Monday ET). Japanese authorities urged residents in those northeast coastal areas to leave immediately for higher ground and not return until warnings had been lifted.
Read More at The Guardian Here
---
AMAZON TO EXPLORE EXPANDING PRIME; IN TALKS TO STREAM LIVE SPORTS
Amazon.com Inc. is exploring an ambitious push to infiltrate the last bastion of traditional pay-television: live sports. In recent months, the e-commerce giant has been in talks with heavy hitters like the National Basketball Association, Major League Baseball and the National Football League for the rights to carry live games, according to people familiar with the matter. It also has talked with soccer, lacrosse and surfing leagues, the people said..
Read More at Wall Street Journal Here
---
Closing Bell
– Monday, November 21st
Energy Spikes, Leads Markets to Record High Closes
Big Insider Trades
– Salesforce.com, Inc. (CRM) CEO Marc Benioff Sells $1m
– Aramark (ARMK) CEO Eric Foss Buys $3m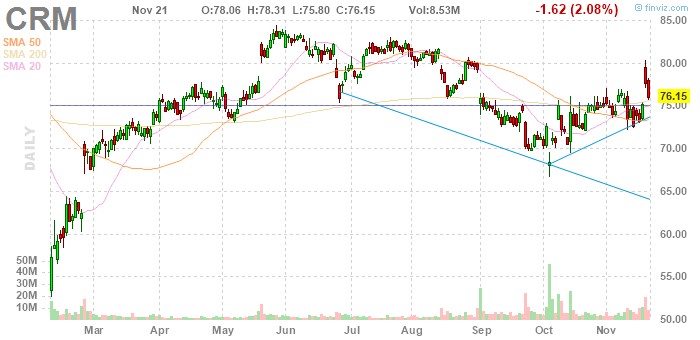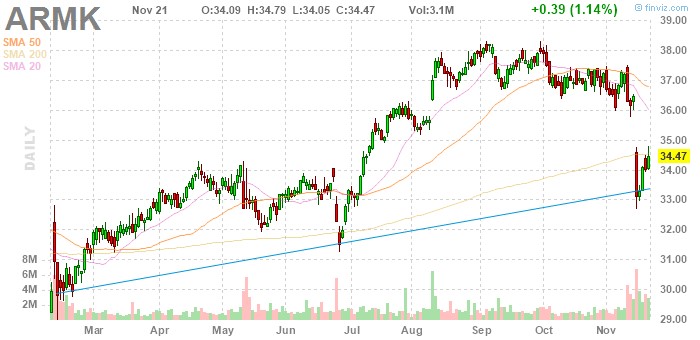 Winners & Losers
– Headwaters, Inc. (HW) Jumps UP (17.07%) After Announcing Acquisition of Company by Boral
– DryShips, Inc. (DRYS) Falls DOWN (22.95%) After Announcing Closing of Registered Direct Offering
Most Talked About
Applied Micro Circuits Corp. (AAMC) Gets Unanimous Strong Buy From Traders After Fielding Offer From Macom Technology Solutions Holdings
The TIP Sheets
– Monday, November 21st
– Tyson Foods, Inc. Plummets DOWN (14.49%) After Announcing Lower Than Expected 2017 Forecast. Combined with the Departure of Their CEO, Expect Shares to Continue DOWN
Unusual Volume
– LifeLock, Inc. (LOCK) Jumps UP (14.75%) on 38.5m Shares After Announcing the Company is Being Purchased by Symantec for $2.3 Billion. Expect Shares to Continue UP