The Capitalist Newsletter – November 4, 2016
LEAKED EMAILS SHOW GOOGLE CHAIRMAN WANTED TO BE CLINTON'S "HEAD OUTSIDE ADVISOR"
A recent Wikileaks release shows emails from Hillary Clinton's campaign manager John Podesta, which reveal an extremely close relationship between the Clinton campaign and Eric Schmidt, Alphabet's executive chairman. As Donald Trump cuts into Hillary's lead in the polls, is Schmidt's extensive help ethical? How does this affect Alphabet?
Read The Capitalist's Take Here
Read More at Wall Street Journal
---
WORLD SERIES GAME 7 DRAWS 40 MILLION VIEWERS; MOST WATCHED BASEBALL GAME IN 25 YEARS
The ratings for Wednesday's Game 7 of the World Series are in, and they are stunning. The breathtaking game between the Chicago Cubs and the Cleveland Indians pulled a 25.2 overnight rating, which means that 25.2 percent of all televisions in the U.S. were watching the World Series..
Read More at Yahoo Sports Here
---
S&P 500 SUFFERS WORST LOSING STREAK SINCE 2008 AS ELECTION LOOMS
The S&P 500 has logged losses eight sessions through Thursday, in only the second time it's done so in the past two decades. The last time the large-cap index fell in eight consecutive sessions was in October 2008, when the market dropped massively during the first 10 calendar days of that month, in a market crash that came soon after the Lehman Brothers bankruptcy.
---
Closing Bell
-Thursday, November 3rd
Down Streak Continues, Markets Close Lower Ahead of Election
Big Insider Trades
– PayPal Holdings, Inc. (PYPL) EVP Tomer Barel Sells $1.2m
-Seattle Genetics, Inc. (SGEN) Director Felix Baker Buys $33m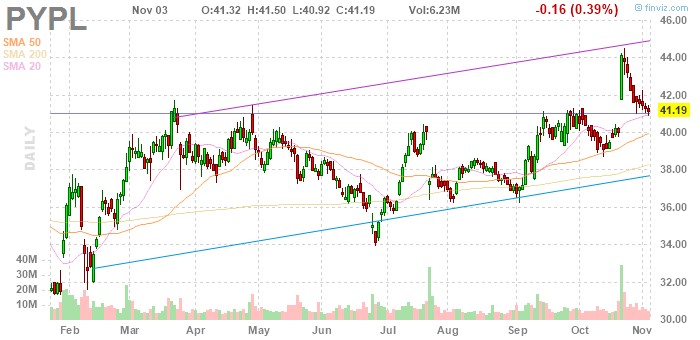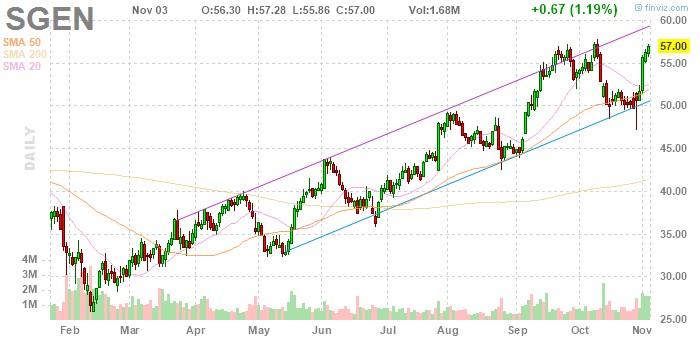 Winners & Losers
-Inteliquent, Inc. (IQNT) Skyrockets UP (34.89%) After Company Agreed to be Acquired
– Fitbit, Inc. (FIT) Plummets DOWN (33.57%) After Poor Q3 Results and Lowering Guidance for Q4 and Holiday Season
Most Talked About
GoPro, Inc. (GPRO) Receives Mixed Reviews; Majority Considers a Strong Sell After Fourth Straight Quarter of Declining Sales
The TIP Sheets
-Thursday, November 3rd
– AAC Holdings, Inc. (AAC), Substance Abuse Treatment Service Provider, Loses Half its Value and Drops DOWN (50.91%) After Learning Business Model is Flawed and Missing on Q3 Results. Expect Shares to Continue DOWN a Bit Before Bouncing Back
Unusual Volume
– Facebook, Inc. (FB) Falls DOWN (5.64%) on 63.5m Shares Traded After Company Warns of Slowing Growth in 2017. Take Advantage of the Drop. Shares Will Rise Back UP, Especially Long Term