The Capitalist Newsletter – November 7, 2016
U.S. FINDS ANOTHER DEVICE IN AUDI CARS; ADDS NEW TWIST TO VOLKSWAGEN CHEATING CATASTROPHE
The Volkswagen Auto Group came under fire in 2015 for a massive cheating scandal which affected 2.1 million Audi vehicles. Now, four months after the court has granted final approval for a $14.7 billion settlement, U.S. regulators found software in some Audi cars which detected when a car was under test conditions to lower their carbon dioxide emissions. As the German carmaker looks to cut a deal with the U.S. Department of Justice, how bad is the news for Volkswagen?
Read The Capitalist's Take Here
Read More at Wall Street Journal
---
GOOGLE FORMALLY REJECTS EU ANTITRUST CHARGES
Google on Thursday formally rejected European Union antitrust charges of unfairly promoting its shopping service and blocking rivals in online search advertising, paving the way for EU regulators to rule next year on these issues and potentially impose hefty fines..
---
JOB GROWTH SURGE, RISING WAGES, SIGNALS LIKELY RATE HIKE IN DECEMBER
U.S. employers maintained a strong pace of hiring in October and boosted wages for workers, which could effectively seal the case for a December interest rate increase from the Federal Reserve.
Read More at Wall Street Journal Here
---
Closing Bell
-Friday, November 4th
Markets Close Lower as Presidential Race Tightens
Big Insider Trades
– Columbia Sportswear, Co. (COLM) Director Sarah Bany Sells $1.2m
– Fiserv, Inc. (FISV) President Devin McGranahan Buys $1.5m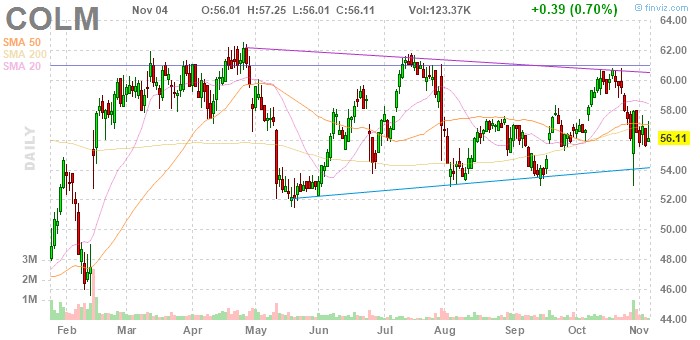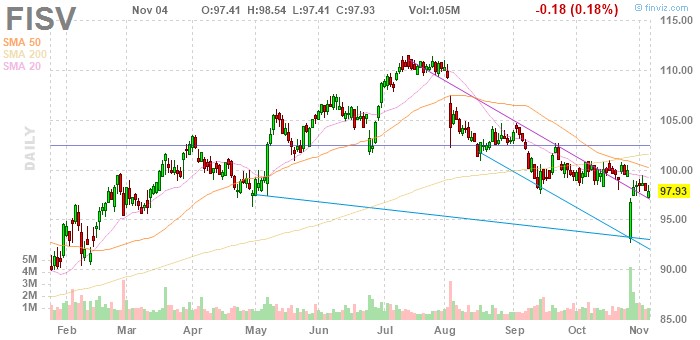 Winners & Losers
– ConforMIS, Inc. (CFMS) Surges UP (33.87%) as Q3 Results Beat Expectations
– MDC Partners, Inc. (MDCA) Plummets DOWN (59.92%) After Q3 Losses
Most Talked About
Aimmune Therapeutics, Inc. (AIMT) a Unanimous Strong Buy After $145 Million Investment by Nestle Health Science
The TIP Sheets
– Friday, November 4th
– FireEye, Inc. (FEYE) Soars UP (12.08%) After Cost Cutting Leads to Big Earnings Beat. Expect Shares to Continue UP
Unusual Volume
– GoPro, Inc. (GPRO) Falls DOWN (6.53%) on 29.5m Shares Traded After Plummeting Then Recovering on Dismal Q3 Losses Almost Double as Bad as Expected. With Strong New Products and the Holiday Season Here, Look For Shares to Bounce Back UP