The Capitalist Newsletter – November 8, 2016
U.S. LAUNCHES PROBE INTO CHINESE STEEL AFTER INFLUX FROM VIETNAM
After a complaint from U.S. steelmakers stating Chinese steel companies are shipping steel through Vietnam to secure lower tariff costs, the U.S. Department of Commerce is launching a formal investigation into whether Chinese steel companies at fault. How does the scam work? And how should American investors respond?
Read The Capitalist's Take Here
Read More at Wall Street Journal Here
---
TESLA TO END FREE SUPERCHARGING FOR NEW CAR BUYERS
In a blog post on Monday morning, the company announced that customers who buy cars after January 1, 2017 will have 1,000 miles of free charging. After those miles are used up, customers will have to pay for charging. Tesla didn't release details about how much it would charge for use of the fast chargers, but promised it would unveil more details later this year.
---
AMAZON HIRING HOUSE CLEANERS IN SEATTLE; POSSIBLY EXPANDING PRIME PERKS?
Amazon may be looking to hire a few housekeepers to spruce up its Prime members' homes. The e-retailer put up two job postings on an Amazon website last month for Amazon Assistants in its hometown of Seattle.
Read More at The Seattle Times Here
Read More at Business Insider Here
---
Closing Bell
– Monday, November 7th
Markets Snap Streak, Close 2 Points Higher as Clinton Probe Dismissed
Big Insider Trades
– American Financial Group, Inc. (AFG) Co- President Craig Lindner Sells $3.25m
– Spectra Energy Partners, LP (SEP) CEO Greg Ebel Miles Buys $300k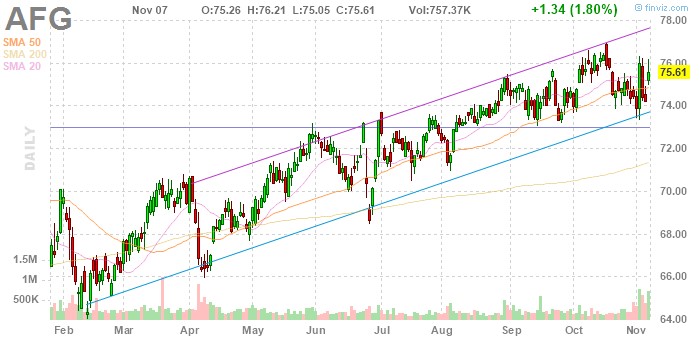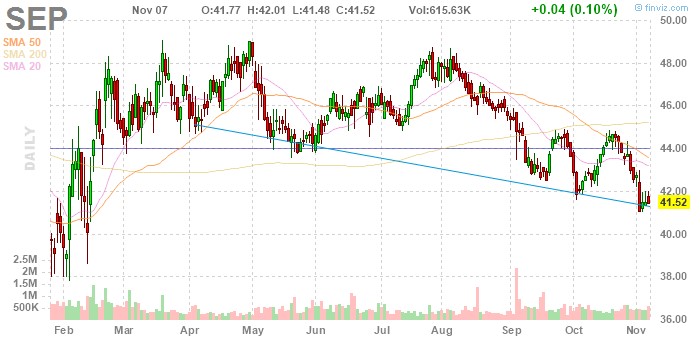 Winners & Losers
– Blue Nile, Inc. (NILE) Rockets UP (33.90%) on $500 Million Private Equity Bid
– Concordia International Corp. (CXRX) Plummets DOWN (36.36%) to Record Low After Drugmaker Suspends Forecast
Most Talked About
Ionis Pharmaceuticals, Inc. (IONS) a Consensus Strong Buy After More Positive Phase 3 Data From its SMA Drug
The TIP Sheets
– Monday, November 7th
– LendingClub Corp. (LC) Spikes UP 15.20% After Posting Less-Than-Expected Losses. Considering the Losses Were an Expected Piece of a Forward-Looking Plan, Expect Shares to Continue UP
Unusual Volume
– Sysco Corp (SYY) Jumps UP (9.83%) on 15m Shares Traded After Blowing by Fiscal Q1 2017 Results, Seeing a Huge Increase From Same Quarter of 2016. Look For Shares to Continue UP