The Capitalist Newsletter – October 12, 2016
AMAZON REPORTEDLY EXPANDING GROCERY BUSINESS WITH CONVENIENCE STORES
Amazon is constantly expanding into new markets. What started out as an online book store has grown into the world's largest online retailer. Now Amazon, already exploring the grocery business, is toying with new concepts in the food industry. Can Amazon compete?
Read The Capitalist's Take Here
---
LOS ANGELES COUNCILMAN LOOKING TO BAN SALES GOALS FOR BANKS AFTER WELLS FARGO FIASCO
Los Angeles Councilman Paul Koretz is introducing legislation that would require banks working with the second-largest U.S. city to adhere to responsible practices such as barring sales goals, which have been criticized for leading to the bogus account scandal at Wells Fargo & Co..
Read More From Business Insider Here
---
DONALD TRUMP ATTACKS GOP; SAYS "SHACKLES HAVE BEEN TAKEN OFF"
Donald Trump stepped up his fierce attacks on his own party leaders Tuesday, promising to teach Republicans who oppose him a lesson and fight for the presidency "the way I want to."..
Read More From The Chicago Tribune Here
Read More From The Washington Post Here
Read More From The New York Times Here
---
Closing Bell
-Tuesday, October 11th
Stocks Close Lower Earnings Concerns, Oil Retreat
Big Insider Trades
– FedEx Corp. (FDX) EVP Christine Richards Sells $14m
– Idera Pharmaceuticals, Inc. (IDRA) Director Julian Baker Buys $6.5m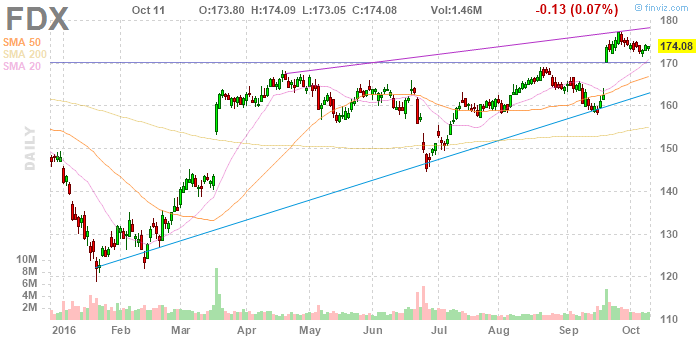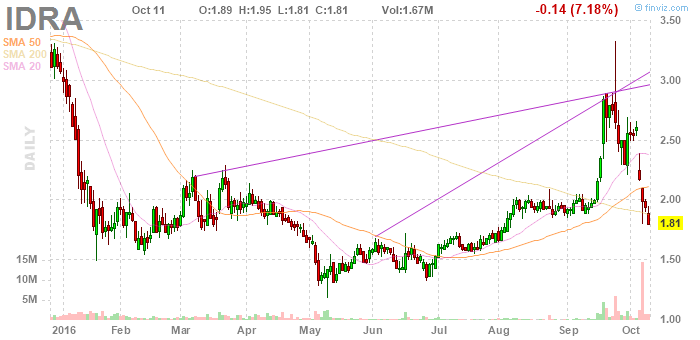 Winners & Losers
– Biostar Pharmaceuticals, Inc. (BSPM) Soars UP (61.81%) on Launch of New Chinese Product
– Rent-A-Center, Inc. (RCII) Gets Slammed DOWN (28.73%) After Botched Point-of-Sale Move and Poor Preliminary Q3 Results
Most Talked About
Yum! Brands, Inc. (YUM) a Tasty Buy After China Spinoff and Announcing Plans to Increase Sales of Restaurants to Franchisees
The TIP Sheets
-Tuesday, October 11th
– Apple, Inc. (AAPL) Shares Hit Highest Price of 2016 Amid Samsung Note 7 Woes. As Long as Samsung Halts Production and Retailers Refuse to Carry that Phone, Apple Shares Will Continue UP
Unusual Volume
– Alcoa, Inc. (AA) Stock Slammed DOWN (11.42%) on 32.5 Million Shares Traded After Dismal Earnings Report Misses on Sales and Profit. Look For Shares to Continue DOWN