The Capitalist Newsletter – October 13, 2016
SAMSUNG HAS NO IDEA WHAT'S WRONG WITH THE NOTE 7; HOW MUCH DOES APPLE BENEFIT?
Samsung, maker of the Galaxy Note 7, has been under fire for issues with their flagship phone overheating, melting,and outright exploding. After a voluntary recall, more batteries went through the same problem. Now, reports are saying Samsung has no idea what's wrong with the Galaxy Note 7. Just how bad are things for Samsung right now?
Read The Capitalist's Take Here
---
SPRINT TO RAISE $3.5 BILLION ON SALE-LEASEBACK OF AIRWAVES
Sprint Corp., the unprofitable wireless carrier controlled by SoftBank Group Corp., is using airwaves as collateral to borrow as much as $3.5 billion to fund its business. The arrangement involves a portion of Sprint's 2.5-gigahertz and 1.9-GHz spectrum valued at $16.4 billion, according to a statement Wednesday from the Overland Park, Kansas-based company.
Read More From Yahoo Finance Here
Read More From The Wall Street Journal Here
---
FED MINUTES SHOW RATE HIKE SHOULD COME RELATIVELY SOON
There was no clear signal in the minutes from the Federal Reserve's September meeting that indicates a rate hike is imminent. Instead, the document, released at 2 p.m. ET Wednesday, twice refers to some members of the Federal Open Market Committee's desire to raise rates "relatively soon."
Read More From The Wall Street Journal Here
---
Closing Bell
-Wednesday, October 12th
Stocks Squeeze Out Gains as Fed Minutes Show Rate Hike Coming "Relatively Soon"
Big Insider Trades
– Papa John's International, Inc. (PZZA) CEO John Schnatter Sells $4m
– Lands' End, Inc. (LE) Stake Owner Edward Lampert Buys $1m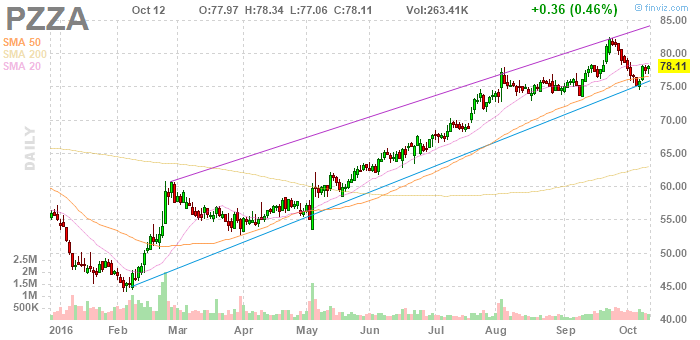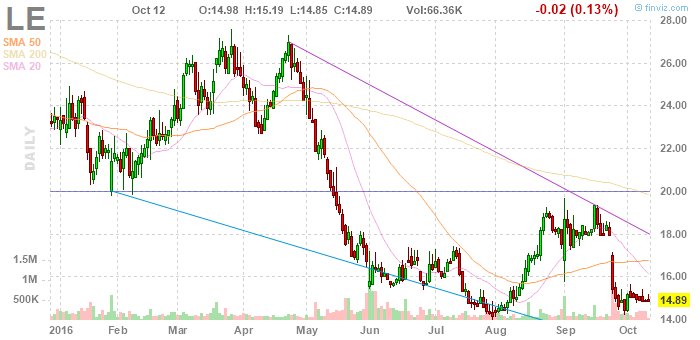 Winners & Losers
– Barracuda Networks, Inc. (CUDA) Jumps UP (9.17%) After Company Beats Analyst Estimates for the Third Time With Growing Subscriber Base
– Clearside Biomedical, Inc. (CLSD) Falls DOWN (13.39%) on Hold Pattern Before Announcing Two Clinical Trial Results Oct. 14th.
Most Talked About
HTG Molecular Diagnostics, Inc. (HTGM) Shares Rise (37.17%) After Announcing Signing of Agreement with Merck; Seen as Strong Buy by Majority
The TIP Sheets
-Wednesday, October 12th
– Altisource Asset Management, Corp. (AAMC) Shoots UP (45.62%) on no News. Conditions Look EXTREMELY Overbought. Expect Shares to Crash DOWN.
Unusual Volume
– Shares of Telefonaktiebolaget LM Ericsson (ERIC) Crash DOWN (20.83%) on 58m Shares Traded After Announcing Disappointing Preliminary Third Quarter Results. Expect Shares to Drop DOWN Another 10-20% Before Leveling Out.