The Capitalist Newsletter – October 18, 2016
TESLA PARTNERS WITH PANASONIC; WILL BEGIN MANUFACTURING PANELS
Tesla Motors is partnering with Panasonic Corp. to begin manufacturing solar panels in Buffalo, NY at a plant meant for SolarCity Corp. Considering Tesla has yet to take over SolarCity, is Elon Musk getting ahead of himself? Is Tesla biting off more than the company can chew?
Read The Capitalist's Take Here
---
VISA'S CEO STEPS DOWN AFTER FOUR YEARS; CITES "SICK OF SAN FRANCISCO TRAVEL"
Visa CEO Charlie Scharf is stepping down after a successful four-year stint in charge of the payments giant. Alfred F. Kelly, the former president of American Express and the current CEO of Manhattan based Intersection Co., will assume Scharf's role as CEO, Visa said on Monday evening..
Read More From Business Insider Here
---
NETFLIX EASES CONCERNS OVER USER GROWTH WITH STELLAR Q3 EARNINGS
Netflix's stock surged 20% after hours on Monday as original hit shows like "Stranger Things" and "Narcos" helped the streaming video company crush Wall Street expectations..
Read More From Wall Street Journal Here
---
Closing Bell
-Monday, October 17th
Stocks Finish Slightly Down Following Crude and Gold
Big Insider Trades
– BioMarin Pharmaceutical, Inc. (BMRN) CEO Jean Jacques Bienaime Sells $5.5m
– GTx, Inc. (GTXI) Stake Owner Buys $6.25m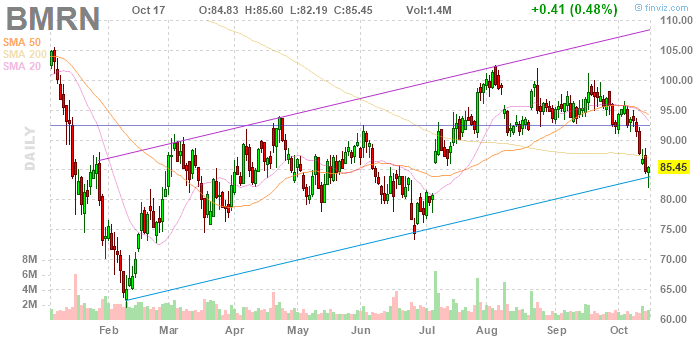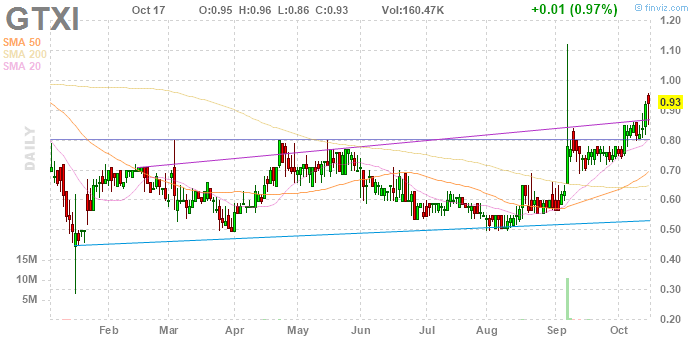 Winners & Losers
– Ocean Power Technologies, Inc. (OPTT) Jumps UP (20.85%) After Announcing Pricing for Secondary Offering
– PTC Therapeutics, Inc. (PTCT) Plummets (39.94%) After FDA Denies Appeal on Drug
Most Talked About
ContraVir Pharmaceuticals, Inc. (CTRV) a Strong Buy After Announcing Very Successful Drug Trial Results for Hepatitis B Candidate
The TIP Sheets
-Monday, October 17th
– Lululemon Athletica, Inc. (LULU) Drops DOWN (3.07%) After Goldman Sachs Announces Company to Miss Guidance. Shares May Drop a Few More Points, But Then Rise Nicely UP
Unusual Volume
– Disney Princess Dolls Push Positive Hasbro, Inc. (HAS) Revenues; Drive Shares UP (7.43%) on 9.3m Shares Traded. Look For Shares to Continue UP