The Capitalist Newsletter – October 19, 2016
FORD TEMPORARILY HALTS PRODUCTION AT FOUR NORTH AMERICAN PLANTS AS US DEMAND SLOWS
Just one year removed from record sales, Ford is temporarily halting production of its best selling model, the Ford F150. Is this the beginning of the end for the Detroit automaker? Is Ford leading the pack or following an ugly trend? ….
Read The Capitalist's Take Here
---
YAHOO SEES SILVER LINING, BEATS Q3 EXPECTATIONS AS VERIZON DEAL STILL LOOMS
Yahoo Inc reported better-than-expected quarterly adjusted profit on Tuesday, a boost for the beleaguered company whose deal to sell its core business to Verizon Communications Inc has been shaken by a massive data breach..
Read More From The Wall Street Journal Here
---
VISA HIKES DIVIDEND BY 18 PERCENT MORE THAN EXPECTED AFTER DEPARTURE OF CEO
Visa Inc. has increased its dividend by 18%, continuing its pattern of higher payouts. The company will pay 16.5 cents a Class A share, up from 14 cents. The move follows increases of 17% a year earlier and 20% in 2014. …
Read More From Fox Business Here
Read More From Market Watch Here
---
Closing Bell
-Tuesday, October 18th
Healthcare Leads Stocks Higher
Big Insider Trades
– Facebook, Inc. (FB) COO Sheryl Sandberg Sells $19m
-Akamai Technologies, Inc. (AKAM) CEO Thomson Leighton Buys $1m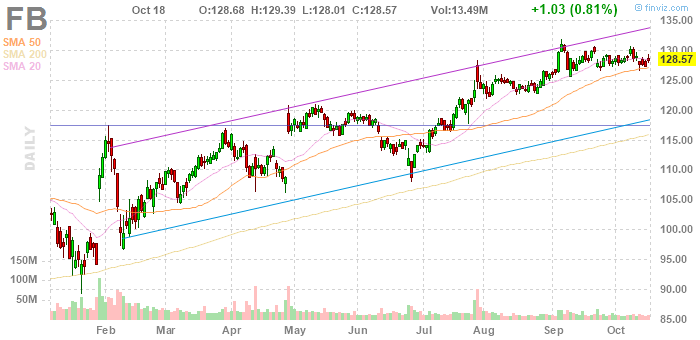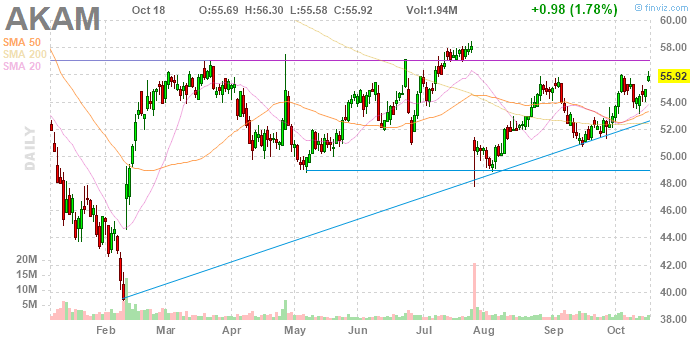 Winners & Losers
– MakeMyTrip, Ltd. (MMYT) Soars UP (44.36%) After Announcing the Company is Acquiring Rival Travel Site
– Banc of California, Inc. (BANC) Plummet DOWN (29.05%) as Short Seller Alleges Ties to Con Man
Most Talked About
Eleven Biotherapeutics, Inc. (EBIO) Feeling the Love After Announcing Acquisition of Viventia Bio
The TIP Sheets
-Tuesday, October 18th
– Hertz Global Holdings, Inc. (HTZ) Oversold for Multiple Days, Begins Creep Upwards. Shares Should Spike UP
Unusual Volume
– Netflix, Inc. (NFLX) Soars UP (19.03%) on 42m Shares Traded After Announcing Huge International User Growth. Look For Shares to Continue UP