The Capitalist Newsletter – October 20, 2016
GOOGLE LAUNCHING WEB TV PLATFORM; CBS ALREADY ON BOARD
Google, already dominating online searches and software, and just having launched its first phone, is expanding into another market – television. As more and more subscribers cut the cord to traditional cable service, Google is looking to step up and fill a need: affordable subscription television service without the hassle of cable. But is Google more capable than the other already existing options? CBS sure seems to think so ….
Read The Capitalist's Take Here
Read More at The Wall Street Journal
---
US CRUDE HITS 15 MONTH HIGH, UP OVER 2 PERCENT
Oil prices jumped as much as 3 percent on Wednesday, with U.S. crude hitting 15-month highs after the government reported a surprisingly large drop in domestic inventories for the sixth week out of seven.
---
DONALD TRUMP POSSIBLY LAUNCHING POST-ELECTION TV NETWORK
Earlier this week the Financial Times reported that Republican presidential candidate Donald Trump's son-in-law, Jared Kushner, had met with investment firm LionTree about the possibility of a Trump TV network, though Variety later cited sources as saying the meetings didn't go anywhere….
Read More From The NY Times Here
---
Closing Bell
-Wednesday, October 19th
Stocks Follow Crude Higher
Big Insider Trades
– GoDaddy, Inc. (GDDY) CMO Barbara Rechterman Sells $1.4m
-Cheniere Energy, Inc. (LNG) CEO Jack Fusco Buys $1.5m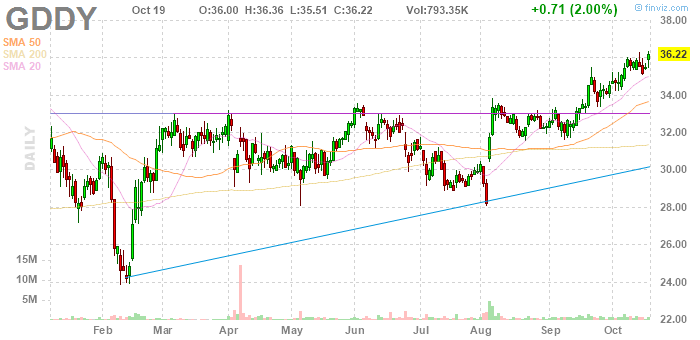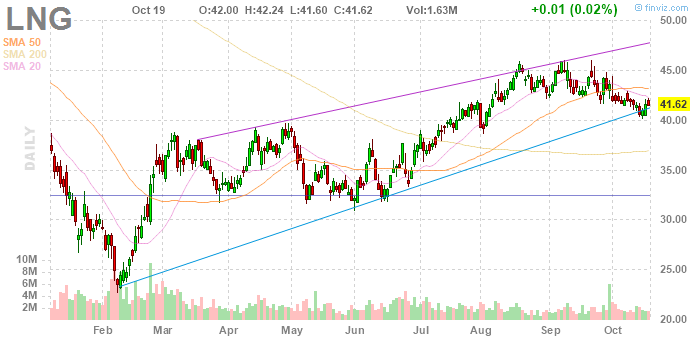 Winners & Losers
– Banc of California (BANC) Rebounds UP (18.38%) After Denying Claims of Con Man Ties
– Puma Biotechnology, Inc. (PBYI) Shares Drop DOWN (18.90%) After Announcing Secondary Offering
Most Talked About
Halliburton Company (HAL) a Strong Buy According to the Masses After Posting Surprise Profits as Expenses Fall
The TIP Sheets
-Wednesday, October 19th
– Opus Bank (OPB) Shares Drop DOWN (11.61%) After Announcing Loan Charge-Offs Will Impact Third Quarter Earnings, Which Should Result in a Net Loss for the Company. Expect Shares to Continue DOWN
Unusual Volume
– Rite Aid Corp. (RAD) Falls DOWN (5.13%) on 55 Million Shares Traded After Kroeger Pulls Out of Deal to Buy 650 Stores, Jeopardizing Walgreen's Plans to Acquire Rite Aid Due to Anti-Trust Regulations. Expect Shares to Continue DOWN