The Capitalist Newsletter – October 25, 2016
HACKERS USE EVERYDAY TECH TO ATTACK DYN; SHUT DOWN MAJOR INTERNET SERVICES
On Friday morning, you may have gone to your favorite site only to find it wasn't working. Well, you weren't the only one. Many internet users found themselves without access to major sites such as Amazon, Twitter, and Netflix. Hackers used everyday "smart" household items to help bring down these sites. How exactly did hackers take down so many big sites so easily? And how safe are you from having your smart devices compromised? ….
Read The Capitalist's Take Here
---
AT&T AGREES TO $85 BILLION PRICE TAG FOR TIME WARNER ACQUISITION
The telecommunications giant agreed on Saturday to buy Time Warner, the home of HBO and CNN, for about $85.4 billion, creating a new colossus capable of both producing content and distributing it to millions with wireless phones, broadband subscriptions and satellite TV connections..
Read More From The Wall Street Journal Here
---
PAYPAL TIGHTENS FACEBOOK PAYMENT INTEGRATIONS WITH MESSENGER
An integration with Facebook Inc., announced early Monday in a blog post by PayPal, will have the social network make the payments giant a way to pay across a broader range of new online shopping features. PayPal will also now make it possible to receive messages about any purchase, like a receipt, through Facebook's Messenger chat service….
Read More From Tech Crunch Here
---
Closing Bell
-Monday, October 24th
Stocks Close Higher Amid Earnings and Mergers
Big Insider Trades
– Domino's Pizza, Inc. (DPZ) President Richard Allison Sells $3.3m
-People's United Financial, Inc. (PBCT) Sr EVP Kirk Walters Buys $1m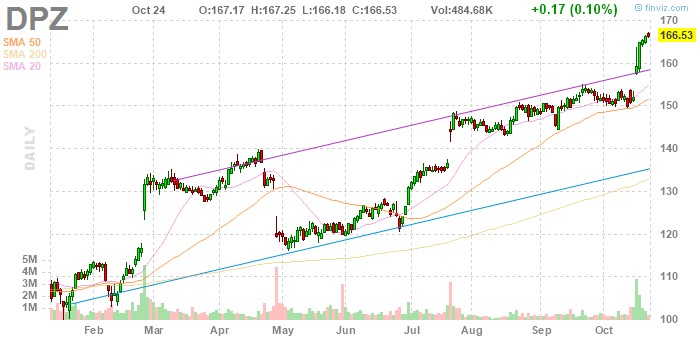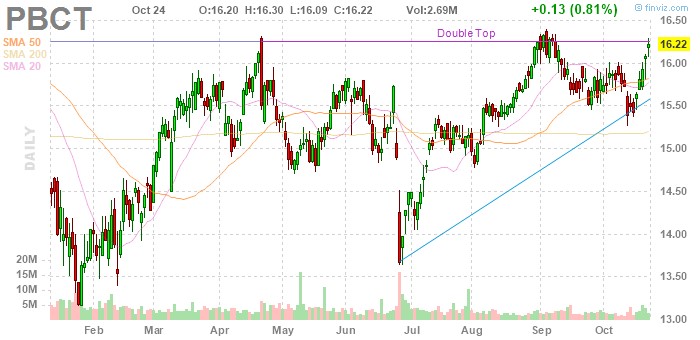 Winners & Losers
-Unilife, Corp. (UNIS) Rockets UP (67.43%) After Implementing Cost Reduction Strategies and Announcing Accelerated Purchase by Amgen, Inc.
– Tidewater, Inc. (TDW) Plummets DOWN (44.15%) After Being Flooded With Sellers as Lender Deadline Nears
Most Talked About
Unilife, Corp. (UNIS) a Hot Topic and Strong Buy After Announcing Accelerated Purchase by Amgen, Inc.
The TIP Sheets
-Monday, October 24th
-Mechel PAO (MTL) Shoots UP (35.86%); Looks Extremely Overbought. High Volatility and Consensus Target Price of 2.50 Means Expect Shares to Close the Gap DOWN
Unusual Volume
– AT&T, Inc. (T) Sinks DOWN (1.68%) on 100 Million Shares Traded After Seeing Strong Resistance From Bernie Sanders, Hillary Clinton, AND Donald Trump Against Merger with Time Warner. Share Price Depends on Merger. If Deal Fails, Expect Shares to Continue DOWN. However, if Merger Passes, Look for Shares to RISE.