The Capitalist Newsletter – October 26, 2016
ALREADY AN INTERNET GIANT, HERE'S WHY BUYING PAYPAL MAKES FACEBOOK THE KING
Earlier this week Paypal announced closer integrations with Facebook. In a blog post, PayPal is integrating directly into Facebook Messenger, letting users purchase and pay for things on the spot. But why stop there? What would happen if Facebook went out and actually paid for PayPal?…
Read The Capitalist's Take Here
---
GOOGLE TAKES ON MICROSOFT WITH DIGITAL WHITEBOARD
Google, it seems, is still capable of surprising. A few weeks after launching a pair of handsets, a smart home hub and a virtual reality headset, the company is back with one of its most left-field hardware launches in recent memory. After all a big push into consumer mobile, the software giant is pursuing, of all things, the whiteboard.
Read More From Tech Crunch Here
---
TWITTER PLANNING ON RELEASING 8% OF ITS STAFF
Twitter is planning a big round of layoffs that could affect up to 8% of its staff, or 300 people, according to a Bloomberg report citing anonymous sources….
Read More From Business Insider Here
---
Closing Bell
-Tuesday, October 25th
Stocks Close Lower Following Mixed Earnings Results
Big Insider Trades
– SYNNEX Corp. (SNX) Director Matthew Miau Sells $7.25m
-Nektar Therapeutics, Inc. (NKTR) Director Scott Greer $200k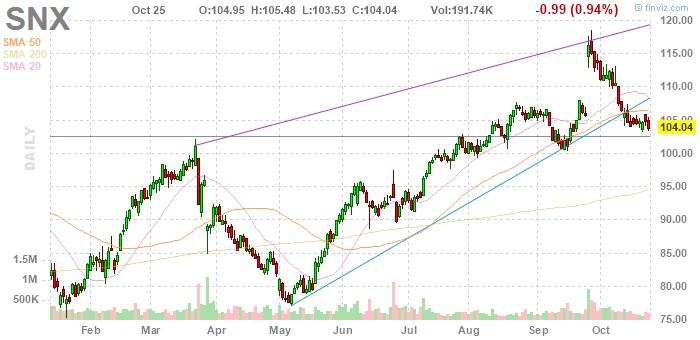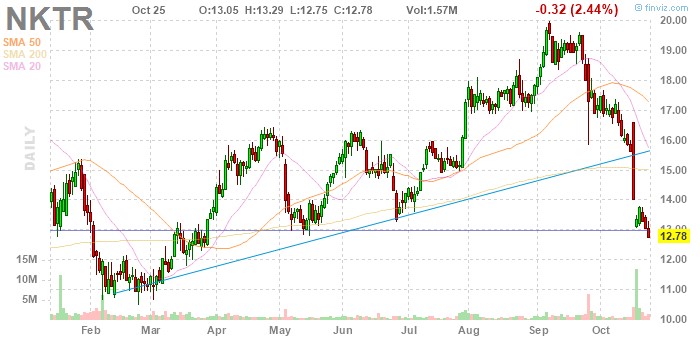 Winners & Losers
-Clayton Williams Energy, Inc. (CWEI) Rockets UP (26.17%) on Asset Sale News
– Dipexium Pharmaceuticals, Inc. (DPRX) Plummets DOWN (78.04%) After Failed Drug Trials
Most Talked About
Whirlpool Corp. (WHR) CEO Blames Election Uncertainty and Brexit for Earnings Miss, Projects a Swift Rebound; Public Agrees
The TIP Sheets
-Tuesday, October 25th
-Baker Hughes, Inc. (BHI) Spikes UP 4.4% After Nixing Merger Earlier This Year and Reporting Stellar Q3 Results. Shares Should Continue UP
Unusual Volume
– Under Armour, Inc. (UA) Plunges (13.22%) on 58m Shares Traded After Warning Investors Sales Would Decelerate the Next Two Years. Under Armour has a Plan and Sales Growth Will Still be in the 20 Percent Range. Let Shares Drop a Bit for a Steal When They Rise Back UP