The Capitalist Newsletter – October 8, 2016
SNAPCHAT PLANNING $25 BILLION IPO TO COMPETE WITH FACEBOOK
Snap, formerly known as Snapchat, is making waves with news of an upcoming IPO. But the real news here is the $25 billion valuation. Is this some random number or is the company worth it? How does an IPO help propel the company's future? ….
Read The Capitalist's Take Here…
---
NFL RATINGS TUMBLE; SURPRISES NETWORKS AND ANALYSTS
TV networks are giving away more commercial time this NFL season than a year ago to make up for one of the worst ratings declines in a decade, a rare sign of weakness for the biggest draw on television.
Read More From Wall Street Journal Here
---
MYLAN TO PAY $465 MILLION TO SETTLE MEDICAID CLAIMS
Mylan, the maker of the allergy treatment EpiPen, said Friday that it had reached a $465 million settlement with the Justice Department and other government agencies over questions about whether the company had overcharged Medicaid for the EpiPen by improperly classifying it as a generic drug…
Read More From The Wall Street Journal Here
---
Closing Bell
-Friday, October 7th
Stocks Close Lower After Lackluster Jobs Report
Big Insider Trades
– Microsemi Corp. (MSCC) CEO, COO, SVP, & CFO Sell $5m
-Community Healthcare Trust, Inc. (CHCT) CEO Timothy Wallace Buys $250k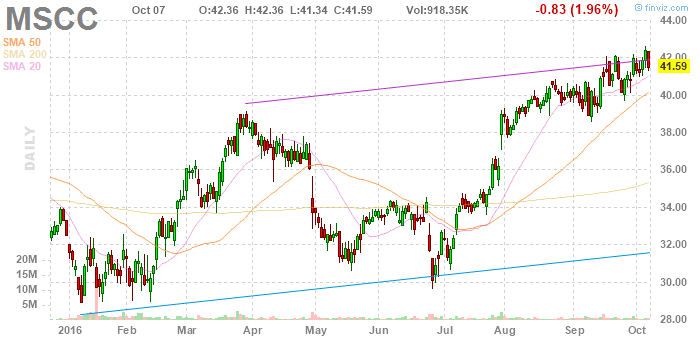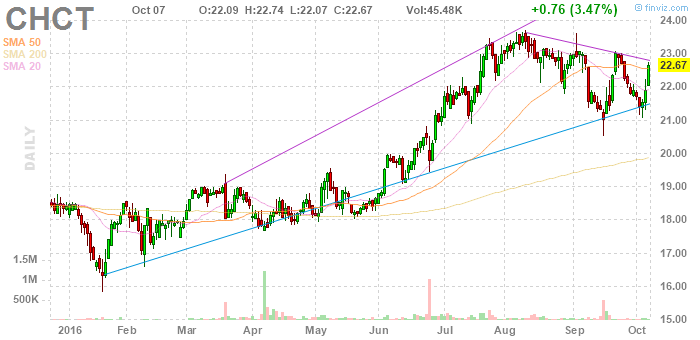 Winners & Losers
– Parkway Properties, Inc. (PKY) Goes UP (25.89%) After Closing Merger
– Clovis Oncology, Inc. (CLVS) Shares DOWN (15.10%) After Updated Study Results Reveal Safety Profile
Most Talked About
Lipocine, Inc. (LPCN) Wins Dismissal of Patent Infringement Lawsuit; Considered a Strong Buy via Social Chatter
The TIP Sheets
-Friday, October 7th
-Zumiez, Inc. (ZUMZ) Stock Ticks Up on Strong September Sales; Analyst Upgrade. Look for Shares to Continue UP
Unusual Volume
– Coty, Inc. (COTY) Falls (4.64%) on 86 Million Shares Traded After Proctor & Gamble Fell $1 Billion Short in Deal. Look For Shares to Continue DOWN